Join Eric, Lon and Sean as we welcome
Pat Spain
, wildlife biologist / adventurer and former host of Nat Geo's 'Beast Hunter' to BTE. We invite you to call the toll free number 1-877-677-2858 or simply ask your questions in the chat room. This promises to be a very interesting show!
Pat's wildlife expertise spans from caring for exotic reptiles at N.E.R.D. - a major reptile education, rehabilitation, and distribution center to teaching students about marine life at the New England Aquarium and Suffolk University. But his passion for wildlife started at a very young age. In grade school, he caught a cottonmouth snake in upstate NY, which was nearly 600 miles North of its accepted habitat. As a teenager, he led a population assessment on fish at an estuary on Laudholm Farms National Estuarine Research Reserve. Here, he caught and identified the first barracuda found off the coast of Maine.
In 2005, Spain created a nature Web show titled
"Nature Calls"
and chronicled his and some of his best friends "ridiculous adventures to find, film and interact with wild animals all over the planet." His exploits for the program ranged from examining scorpions and black widows in the Arizona desert to wolves in New England and sloths in Costa Rica.
As a student at Suffolk University, Spain was selected to participate in the National Science Foundation's Research Experience for Undergrads program. His 12-week research on the mortality rate of baby oysters led to a technique which has helped the release of millions of live oysters into the bay each year. He later graduated Cum Laude from Suffolk with a bachelor of science in biology.
Spain's great-uncle, Charles Fort, was a paranormal pioneer in the early 20th century who investigated strange reports from around the world. Today, the term "Fortean" has become synonymous with anomalous phenomena.
Beast Hunter - 2 Discs
Swamp Monster of the Congo
Man Ape of Sumatra
Nightmare of the Amazon [HD]
This event is listed at 'Beyond The Edge Radio' Facebook Events and BTE Google+ Events - Click the links and let us know you'll be there!
Join Eric Altman, Lon Strickler and Sean Forker
each Sunday at 8 PM ET as we go
Beyond the Edge!
Call toll free 1-877-677-2858 during the live broadcast
Join Eric Altman, Lon Strickler and Sean Forker
each Sunday at 8 PM ET as we go
Beyond the Edge!
Call toll free 1-877-677-2858 during the live broadcast
----------
Tune in each week for a new and exciting podcast
INCREASE YOUR WEB PRESENCE!
CLICK TO RECEIVE STEADY TRAFFIC TO YOUR WEBSITE!
'Phantoms & Monsters: Cryptid Encounters'
Don't have a Kindle device? No problem...
Free Reading Apps: Your Kindle purchase can be sent automatically to your Android, iPad, iPhone, PC, Mac, BlackBerry, or Windows Phone 7 device.
DOWNLOAD A 'FREE APP' HERE!
ANOMALIST BOOKS
Works on maverick science, unexplained mysteries, unorthodox theories, strange talents, and unexpected discoveries. Please check out their excellent and diverse catalog
"The latest news from beyond the mainstream"
Join Ben & Aaron for their weekly podcasts!
Check out Mysterious Universe Plus+ all access format!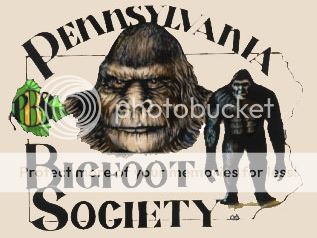 Click to submit a sighting report or encounter
Give a personal and authentic gift from their favorite celebrity

Free shipping - Bonded dealer - PCI certified
Labels: Beyond the Edge Radio, Pat Spain
Have you had a close encounter or witnessed something unusual?
Send us an email
Receive notice of each 'Phantoms and Monsters' post in real time!
Go to Phantoms and Monsters - NetworkBlogs and sign up
It's free!
Click here for this week's entertaining podcast
Add 'Beyond The Edge' Radio to your playlist!