Hi folks...if you missed our live interview with David Paulides on Sunday night, all I can say is that it was one of the more fascinating conversations we have had since I've been with the show. Eric, Sean and I were literally stunned by the presentation...absolutely mesmerizing details on people who suddenly vanish without a trace. There were a few other surprises as well. The podcasts are up and ready for you at:
Podomatic: 7/14/2013 David Paulides and the "Missing 411"
Stitcher Radio: 7/14/2013 David Paulides and the "Missing 411"
Missing 411-Western United States & Canada: Unexplained Disappearances of North Americans that have never been solved
Missing 411- Eastern United States: Unexplained disappearances of North Americans that have never been solved
Missing 411-North America and Beyond: Stories of people who have disappeared in remote locations of North America and five other countries.
Spirit Rescue International™
Providing no-cost professional spiritual help, personal support and guidance
Take the first step towards genuine peace of mind
Join Eric Altman, Lon Strickler and Sean Forker
each Sunday at 8 PM ET as we go
Beyond the Edge!
Call toll free 1-877-677-2858 during the live broadcast
----------
Tune in each week for a new and exciting podcast
INCREASE YOUR WEB PRESENCE!
CLICK TO RECEIVE STEADY TRAFFIC TO YOUR WEBSITE!
'Phantoms & Monsters: Cryptid Encounters'
Don't have a Kindle device? No problem...
Free Reading Apps: Your Kindle purchase can be sent automatically to your Android, iPad, iPhone, PC, Mac, BlackBerry, or Windows Phone 7 device.
DOWNLOAD A 'FREE APP' HERE!
ANOMALIST BOOKS
Works on maverick science, unexplained mysteries, unorthodox theories, strange talents, and unexpected discoveries. Please check out their excellent and diverse catalog
"The latest news from beyond the mainstream"
Join Ben & Aaron for their weekly podcasts!
Check out Mysterious Universe Plus+ all access format!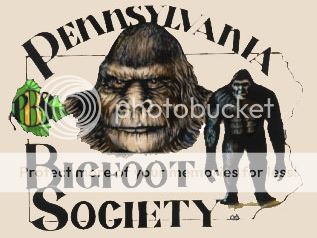 Click to submit a sighting report or encounter
Give a personal and authentic gift from their favorite celebrity

Free shipping - Bonded dealer - PCI certified
Labels: Beyond the Edge Radio, David Paulides, Missing 411
Have you had a close encounter or witnessed something unusual?
Send us an email
Receive notice of each 'Phantoms and Monsters' post in real time!
Go to Phantoms and Monsters - NetworkBlogs and sign up
It's free!
Click here for this week's entertaining podcast
Add 'Beyond The Edge' Radio to your playlist!