I received the following unusual email a few days ago:
Hello Lon, a few nights ago I was outside and walking around my farm where I live alone when I saw a series of lights moving across the sky. At first I thought nothing of it but then one of the lights stopped moving and something dropped from it, like a pod or something. I freaked out and ran to my house and locked the door. Being a woman of only 35 years old I am easy to spook.

The next morning I woke up with a figure sitting at the foot of my bed. The figure was reptilian like a lizard or something. It spoke english but had a deep hiss in his voice. it told me this:

"I mean you no harm warmling. I only seek to explore your world and it's lifeforms. I am only a male scout in which I am looking for samples."

I asked: "how are you talking to me? Where did you come from?"

His reply: "You only hear the tongue you understand, but I cannot say too much. May I take a sample from your hair?"

My reply: "I guess, but where did you come from and what are you?"

He went over to me and put his hand on my head, it felt very cold and scaly. Then he plucked a strand of hair from my head and put it in some sort of cylinder. After that he told me:

"thank you, my overlord will be pleased."

Then he just vanished. My skin turned numb where he had touched me and I have had a cold ever since. I did not know how to feel toward this encounter. I did not feel threatened but rather curious. The reptilian was lime green, stood maybe 6 feet tall and looked muscular. He wore all black from his neck down and had some sort of belt lined with gadgets of sorts. The face had a snout like a normal lizard and his eyes were large and purple.

What was this thing and does it have anything to do with the lights I had seen before? Will he or any of his kind come back?
NOTE: can anyone offer answers to the writer? The scenario is similar to others I have heard and read. BTW...the 'warmling' reference is odd. I remember it being used in another encounter, though I cant' remember where or when...Lon
The Secret History of the Reptilians: The Pervasive Presence of the Serpent in Human History, Religion and Alien Mythos
The Grand Deception: They're Already Here, Have Been For A Long Time, And They're Still Coming...
The Djinn Connection: The Hidden Links Between Djinn, Shadow People, ETs, Nephilim, Archons, Reptilians and Other Entities
Join Eric Altman, Lon Strickler and Sean Forker
each Sunday at 8 PM ET as we go
Beyond the Edge!
Call toll free 1-877-677-2858 during the live broadcast
----------
Tune in each week for a new and exciting podcast
INCREASE YOUR WEB PRESENCE!
CLICK TO RECEIVE STEADY TRAFFIC TO YOUR WEBSITE!
'Phantoms & Monsters: Cryptid Encounters'
Don't have a Kindle device? No problem...
Free Reading Apps: Your Kindle purchase can be sent automatically to your Android, iPad, iPhone, PC, Mac, BlackBerry, or Windows Phone 7 device.
DOWNLOAD A 'FREE APP' HERE!
ANOMALIST BOOKS
Works on maverick science, unexplained mysteries, unorthodox theories, strange talents, and unexpected discoveries. Please check out their excellent and diverse catalog
"The latest news from beyond the mainstream"
Join Ben & Aaron for their weekly podcasts!
Check out Mysterious Universe Plus+ all access format!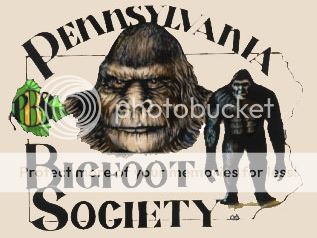 Click to submit a sighting report or encounter
Give a personal and authentic gift from their favorite celebrity

Free shipping - Bonded dealer - PCI certified