For the second time in 2 years, a UFO has been captured on video entering Popocatepetl volcano located in the states of Puebla, State of Mexico, and Morelos, in Central Mexico. The link below will take you to the video.
Video - UFO enters Popocatepetl
UFO activity near active volcanoes in recent years has been fairly common...as described in the accounts below:
Source: Diario del Huila - Colombia
http://www.diariodelhuila.com/noticia/10197
Date: 01.25.11
Inexplicata
Colombia: UFOs Seen near Nevado del Huila Volcano
Unidentified Flying Objects have apparently been seen near the Nevado del Huila volcano, in the municipalities bordering the Cauca and Opita territory.
This information was made known by residents of the region, who are in possession of photographs and videos of what could be the presence of extraterrestrial civilizations.
The strange images or sightings, as they are called, recorded in recent weeks from the end of 2010 to the present, are apparently not the first, according to Ricardo Ayerbe, a "Huilense" expert in the subject, who says these episodes have repeated for more than a decade.
"Sightings of the unidentified flying objects known as UFOs (sic) have been recorded for some years now, and there are photographs that clearly show objects plowing the skies, particularly near the Nevado del Huila, and some municipalities bordering the Huila and Cauca, such as Belalcazar, Sebastián de Belalcazar and other communities," said Ayerbe, a researcher of the phenomenon. He explained that while the events are under investigation, he believes that the alleged alien beings have some kind of interest in the geological area, which is currently at a Yellow Alert 3 level, and the volcanic activity is trending toward reduction.
The state of alarm in the area, which began last year, is due to the reactivation of some volcanoes in the central Cordillera, such as Nevado del Huila, according to followers of the UFO subject." It is very likely that these sightings are related to these geological events over the past months. At this time there have been sightings in high-risk areas, because they apparently have an interest in monitoring these hazards facing humanity, surely with the aim of intervening and saving the species from certain danger," Ayerbe noted.
The alleged Unidentified Flying Objects seen by residents of the Huila and Cauca border region have special characteristics in their movement, such as high speeds, making no noise whatsoever, and making themselves visible and invisible at will.
-----
UFO Claim at Popocatepetl Volcano, Mexico
Mexico's Popocatépetl Volcano, December 26, 3:15 AM, EST
High contrast version
There has been a claim of a UFO sighted at a current active volcano...this time on the live streaming web cam focused on Mexico's Popocatepetl Volcano. Earlier on Sunday the web cam was no longer 'live' while the site displayed an image of the volcano. The image shows the date and time of the image, December 26, 2010, 17:20:18 (Mexico time). As of 3:15 AM, EST, the image is still on the site.
CENAPRED web cam
The unidentified object in question is in the upper right corner.
Honestly, it looks like a water spot on the lens...but the photo was posted on the internet by
DNKP
. Below is a current image from this morning. The anomaly is still there...so it is most likely NOT a UFO. Nonetheless, active volcanoes throughout the world have attracted UFOs in the past -
Links to UFO sightings at volcanoes
Updated capture
Popocatepetl Volcano
Popocatepetl is one of Mexico's most active volcanoes. After almost 50 years of dormancy, "Popo" came back to life in 1994 and has since then been producing powerful explosions at irregular intervals. In the past centuries befor European invasions, large eruptions produced giant mud flows that have buried Atzteque settlements, even entire pyramids.
Volcán Popocatépetl, whose name is the Aztec word for smoking mountain, towers to 5426 m 70 km SE of Mexico City to form North America's 2nd-highest volcano. The glacier-clad stratovolcano contains a steep-walled, 250-450 m deep crater. The generally symmetrical volcano is modified by the sharp-peaked Ventorrillo on the NW, a remnant of an earlier volcano.
At least three previous major cones were destroyed by gravitational failure during the Pleistocene, producing massive debris-avalanche deposits covering broad areas south of the volcano. The modern volcano was constructed to the south of the late-Pleistocene to Holocene El Fraile cone. Three major plinian eruptions, the most recent of which took place about 800 AD, have occurred from Popocatépetl since the mid Holocene, accompanied by pyroclastic flows and voluminous lahars that swept basins below the volcano. Frequent historical eruptions, first recorded in Aztec codices, have occurred since precolumbian time.
-----
UFOs and what seems to be unidentified 'explosions' near Japan's Sakurajima Volcano. The video footage recently recorded by several weather cams. What's worth noting, the 'explosions', at times, are seen behind the mountain to the right of the volcano.
Click for video - UFOs OVER SAKURAJIMA JAPAN
Click for video - UFOs OVER SAKURAJIMA JAPAN 2
NOTE: Volcano eruptions seem to attract UFO phenomena as evident in previous posts - Video: UFO Captured Near Eyjafjoll Volcano, Iceland - 4/2/2010, UFO / OVNI Sightings - Popocatepetl Volcano, Mexico / Turrialba Volcano, Costa Rica and a pre-eruption sighting at Video Capture: Triangle Shaped UFO Before Aquila Earthquake - Italy...Lon
UFOs: A Great New Dawn for Humanity: The True Story of a Contactee and His Encounter with Intelligent Beings Who Have Visite
Great Balls of Fire-A unified theory of ball lightning,UFOs, Tunguska and other anomalous lights
The UFO Phenomenon: Fact, Fantasy and Disinformation
'Phantoms & Monsters: Cryptid Encounters'
Don't have a Kindle device? No problem...
Free Reading Apps: Your Kindle purchase can be sent automatically to your Android, iPad, iPhone, PC, Mac, BlackBerry, or Windows Phone 7 device.
DOWNLOAD A 'FREE APP' HERE!
Spirit Rescue International™
Providing no-cost professional spiritual help, personal support and guidance
Take the first step towards genuine peace of mind
Join Eric Altman, Lon Strickler and Sean Forker
each Sunday at 8 PM ET as we go
Beyond the Edge!
Call toll free 1-877-677-2858 during the live broadcast
----------
Tune in each Monday for a new and exciting podcast
ANOMALIST BOOKS
Works on maverick science, unexplained mysteries, unorthodox theories, strange talents, and unexpected discoveries. Please check out their excellent and diverse catalog
"The latest news from beyond the mainstream"
Join Ben & Aaron for their weekly podcasts!
Check out Mysterious Universe Plus+ all access format!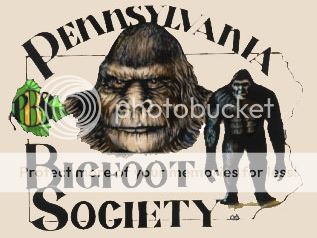 Click to submit a sighting report or encounter
Give a personal and authentic gift from their favorite celebrity

Free shipping - Bonded dealer - PCI certified
Labels: Costa Rica, Iceland, Japan, mexico, UFO activity, UFOs, unexplained phenomena, volcano
Have you had a close encounter or witnessed something unusual?
Send us an email
Receive notice of each 'Phantoms and Monsters' post in real time!
Go to Phantoms and Monsters - NetworkBlogs and sign up
It's free!
Click here for this week's entertaining podcast
Add 'Beyond The Edge' Radio to your playlist!