Join Eric, Lon and Sean as we again welcome author & independent researcher Thomas P. Fusco to BTE. We invite you to call the toll free number 1-877-677-2858 or simply ask your questions in the chat room. This promises to be a very interesting show!
Thomas P. Fusco
is an independent researcher who has devoted nearly three decades investigating the relationship between mind, physics, spirituality, parapsychology, scientific anomalies and paranormal phenomena with the goal of uncovering the unifying cosmological framework that has eluded mankind for generations. Since the official launch of his book in November 2011, he has been invited to speak as a guest on over 200 national and international radio programs including
Coast to Coast AM
. Mr. Fusco will be speaking and presenting at both the upcoming
Paradigm Symposium
in Minneapolis, October 17-20, 2013 and the
Spirits, Shadows and Secrets International Symposium
to be held in the fall of 2014 in Edinburgh, Scotland. He was also a participant in the VIP invitation-only think-tank conference called
The Gathering
in November 2012.
Mr. Fusco will be discussing the theory of supergeometry presented in his book,
Behind the Cosmic Veil: A New Vision of Reality
that describes a new model of supernatural mechanics, which not only explains the behavior of strange phenomena like the paranormal, UFOs and psychic phenomena, but also provides compelling answers to some of the fundamental problems facing physics today. This cosmological model is based in part on a superphysical extension of Einstein's continuous spatial field theory with physicist David Bohm's implicate order.
This event is listed at 'Beyond The Edge Radio' Facebook Events and BTE Google+ Events - Click the links and let us know you'll be there!
Join Eric Altman, Lon Strickler and Sean Forker
each Sunday at 8 PM ET as we go
Beyond the Edge!
Call toll free 1-877-677-2858 during the live broadcast
Spirit Rescue International™
Providing no-cost professional spiritual help, personal support and guidance
Take the first step towards genuine peace of mind
'Phantoms & Monsters: Cryptid Encounters'
Don't have a Kindle device? No problem...
Free Reading Apps: Your Kindle purchase can be sent automatically to your Android, iPad, iPhone, PC, Mac, BlackBerry, or Windows Phone 7 device.
DOWNLOAD A 'FREE APP' HERE!
ANOMALIST BOOKS
Works on maverick science, unexplained mysteries, unorthodox theories, strange talents, and unexpected discoveries. Please check out their excellent and diverse catalog
"The latest news from beyond the mainstream"
Join Ben & Aaron for their weekly podcasts!
Check out Mysterious Universe Plus+ all access format!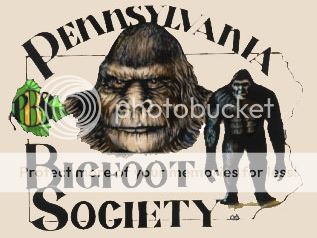 Click to submit a sighting report or encounter
Give a personal and authentic gift from their favorite celebrity

Free shipping - Bonded dealer - PCI certified
Labels: Beyond the Edge Radio, paranormal, parapsychology, physics, spirituality, Thomas P. Fusco
Have you had a close encounter or witnessed something unusual?
Send us an email
Receive notice of each 'Phantoms and Monsters' post in real time!
Go to Phantoms and Monsters - NetworkBlogs and sign up
It's free!
Click here for this week's entertaining podcast
Add 'Beyond The Edge' Radio to your playlist!