FOR IMMEDIATE RELEASE: The Long Lost "Minnesota Iceman" Resurfaces… in Austin, Texas!
In 1968 a carnival attraction being billed as "The Siberskoye Creature" began showing up at malls and fairgrounds across America. Also known as "The Creature In Ice," the exhibit appeared to be the body of a hairy Neanderthal or Bigfoot-like monster frozen in a solid block of ice in a refrigerated coffin.
The "Iceman" soon garnered the attention of scientists, the Smithsonian Institution, and even the FBI, who all wanted to get their hands on the creature. Then, as suddenly as it appeared, the Iceman seemed to mysteriously vanish without a trace, and along with it all hopes of ever having the body thoroughly examined.
Over the ensuing decades the enigma of the Minnesota Iceman, as it were later to be called, became the subject of many books, lectures and television shows including Unsolved Mysteries and Animal X. The story grew to near legendary status among the generation that remembered seeing it, and for over three decades the mystery of whatever happened to it became as much an open question as whatever "IT" actually was.
Now, after many years of its whereabouts being unknown, the long enduring mystery of "Where is the Minnesota Iceman?" can finally be answered.
Museum of the Weird owner Steve Busti announced today that the original Minnesota Iceman is currently in his possession, still frozen, and will soon be exhibited to the world once again in his Austin, Texas tourist attraction. Busti is aiming to have the Iceman set up in his museum and open to the public within a week, with plans for a special Grand Opening event on Saturday, July 13th in cooperation with eminent cryptozoology site
Cryptomundo.com
.
The Museum of the Weird is an homage to dime museums made popular by the likes of P.T. Barnum, and features everything from real mummies, shrunken heads and oddities, to wax figures of classic movie monsters, to live giant lizards. They even boast a live sideshow on stage every day, where one can see magicians, sword-swallowers, human blockheads, and even an "elecrticity-proof" man.
In addition to the Minnesota Iceman taking up permanent residence at the Museum of the Weird however, Busti also plans to loan the Iceman for display to Loren Coleman's International Cryptozoology Museum in Portland, Maine (
cryptozoologymuseum.com
) for a special limited future engagement. You can follow Coleman's blog at
cryptozoonews.com
for forthcoming information.
Further details will be announced at a later date. In the meantime, you can find more information at
museumoftheweird.com
. Also
Lucky Lizard Curios & Gifts
Steve Busti
Lucky Lizard Curios & Gifts
and Museum of the Weird
412 E. 6th St.
Austin, TX 78701
512-476-5493
Weird Minnesota: Your Travel Guide to Minnesota's Local Legends and Best Kept Secrets
Uncle John's Bathroom Reader Plunges into Minnesota
Monster Files: A Look Inside Government Secrets and Classified Documents on Bizarre Creatures and Extraordinary Animals
Spirit Rescue International™
Providing no-cost professional spiritual help, personal support and guidance
Take the first step towards genuine peace of mind
Join Eric Altman, Lon Strickler and Sean Forker
each Sunday at 8 PM ET as we go
Beyond the Edge!
Call toll free 1-877-677-2858 during the live broadcast
----------
Tune in each Monday for a new and exciting podcast
'Phantoms & Monsters: Cryptid Encounters'
Don't have a Kindle device? No problem...
Free Reading Apps: Your Kindle purchase can be sent automatically to your Android, iPad, iPhone, PC, Mac, BlackBerry, or Windows Phone 7 device.
DOWNLOAD A 'FREE APP' HERE!
ANOMALIST BOOKS
Works on maverick science, unexplained mysteries, unorthodox theories, strange talents, and unexpected discoveries. Please check out their excellent and diverse catalog
"The latest news from beyond the mainstream"
Join Ben & Aaron for their weekly podcasts!
Check out Mysterious Universe Plus+ all access format!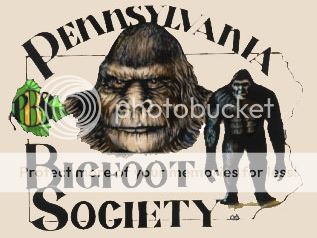 Click to submit a sighting report or encounter
Give a personal and authentic gift from their favorite celebrity

Free shipping - Bonded dealer - PCI certified
Labels: bigfoot, cryptozoology, hominids, Minnesota Iceman, sasquatch
Have you had a close encounter or witnessed something unusual?
Send us an email
Receive notice of each 'Phantoms and Monsters' post in real time!
Go to Phantoms and Monsters - NetworkBlogs and sign up
It's free!
Click here for this week's entertaining podcast
Add 'Beyond The Edge' Radio to your playlist!