This image was posted at
Strange Figure on Wildlife Camera
:
Photo was taken on a wildlife / deer camera in N. Georgia. The camera was set up to attempt to catch trespassers on some property that the owners were observing a light in the woods off from their house at night. We (law enforcement officers) believed the light source were in fact coon hunters during the night (very common for the area). After a number of reports from the complainant and unable to locate any hunters in the area, the property owner put a wildlife cam up. The property owner checked the camera the next day and contacted us to take a look at the pictures. The property owner wouldn't tell me what he thought it was and I wouldn't express my opinion of what I thought it was, for fear that we didn't want the other to think each other was crazy. I have another photo collected from a DNR (Department of Natural Resources) Ranger about the same week on a different camera at a different location that is similar to this picture. As the Ranger said to me, he has never seen anything like it. I just thought this would be something to share with everyone.

--"Dingo"
NOTE: I'd like to dismiss this as either being doctored or simply an insect flying by...but there's something about it that raises my hackles. What do you think? Lon
The Book of Strange and Curious Legal Oddities: Pizza Police, Illicit Fishbowls, and Other Anomalies of the Law That Make Us All Unsuspecting Criminals
The Strange Case of William Mumler, Spirit Photographer (Fesler-Lampert Minnesota Heritage Books)
Life: Strange But True: 100 of the World's Weirdest Wonders (Plus: Famous Hoaxes Revealed) (Life (Life Books))
Spirit Rescue International™
Providing no-cost professional spiritual help, personal support and guidance
Take the first step towards genuine peace of mind
Join Eric Altman, Lon Strickler and Sean Forker
each Sunday at 8 PM ET as we go
Beyond the Edge!
Call toll free 1-877-677-2858 during the live broadcast
----------
Tune in each Monday for a new and exciting podcast
'Phantoms & Monsters: Cryptid Encounters'
Don't have a Kindle device? No problem...
Free Reading Apps: Your Kindle purchase can be sent automatically to your Android, iPad, iPhone, PC, Mac, BlackBerry, or Windows Phone 7 device.
DOWNLOAD A 'FREE APP' HERE!
ANOMALIST BOOKS
Works on maverick science, unexplained mysteries, unorthodox theories, strange talents, and unexpected discoveries. Please check out their excellent and diverse catalog
"The latest news from beyond the mainstream"
Join Ben & Aaron for their weekly podcasts!
Check out Mysterious Universe Plus+ all access format!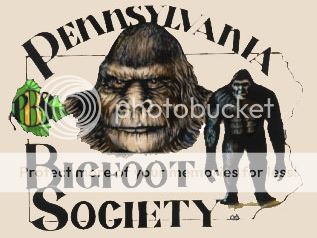 Click to submit a sighting report or encounter
Give a personal and authentic gift from their favorite celebrity

Free shipping - Bonded dealer - PCI certified
Labels: anomalies, photographic evidence, unexplained phenomena
Have you had a close encounter or witnessed something unusual?
Send us an email
Receive notice of each 'Phantoms and Monsters' post in real time!
Go to Phantoms and Monsters - NetworkBlogs and sign up
It's free!
Click here for this week's entertaining podcast
Add 'Beyond The Edge' Radio to your playlist!