Click image for larger version
I received the following email with the photo attached. I zoomed in and cleaned up some of the blurriness:
Hi-
I haven't found any ideas on what this animal is, so I'm still looking. Please email with your take on it.
Thanks! R.

This was in Hollis NH - at about 1pm -- (I was driving on my lunch hour). I was toying with the idea of going into this old, cool-looking graveyard but I thought maybe not - because I didn't want to chance picking up any 'attachments' :) So I turned down a dirt road near it instead -- I began to drive down the road to turn around - and the animal walked left to right across my path- I took the pics and then turned the car around to leave - it walked again left to right in front of my car - then it slipped behind some trees - there was a house off of the dirt road - I was thinking - Gee, I wonder if they know this kind of animal is hanging around during the day- :)

It was taken on a cell phone - It was the size of a large dog - ( I thought it might be a coyote hybrid) has that fox color - I thought if it had any 'weirdness' to it - it might be because I decided against going into that little old cemetery - (it looked totally physical). The face is totally white - no features == when I looked at it I got the butterflies because I couldn't see a face where one should be! :D And I sensed that it was looking at me - because it was turned my way waiting...You can see the white in the pic.

I had heard a description matching the animal on two different shows about Skinwalkers - eek... ;)
NOTE: I told the witness that I thought it may be a black bear that had been overexposed (making it's color lighter with the white face). Doesn't seem to be canine IMO. What do you think? Lon
Weird New England: Your Travel Guide to New England's Local Legends and Best Kept Secrets
Strange New Hampshire
The Wildlife of New England: A Viewer's Guide
Spirit Rescue International™
Providing no-cost professional spiritual help, personal support and guidance
Take the first step towards genuine peace of mind
Join Eric Altman, Lon Strickler and Sean Forker
each Sunday at 8 PM ET as we go
Beyond the Edge!
Call toll free 1-877-677-2858 during the live broadcast
----------
Tune in each Monday for a new and exciting podcast
'Phantoms & Monsters: Cryptid Encounters'
Don't have a Kindle device? No problem...
Free Reading Apps: Your Kindle purchase can be sent automatically to your Android, iPad, iPhone, PC, Mac, BlackBerry, or Windows Phone 7 device.
DOWNLOAD A 'FREE APP' HERE!
ANOMALIST BOOKS
Works on maverick science, unexplained mysteries, unorthodox theories, strange talents, and unexpected discoveries. Please check out their excellent and diverse catalog
"The latest news from beyond the mainstream"
Join Ben & Aaron for their weekly podcasts!
Check out Mysterious Universe Plus+ all access format!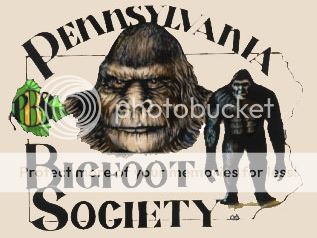 Click to submit a sighting report or encounter
Give a personal and authentic gift from their favorite celebrity

Free shipping - Bonded dealer - PCI certified
Labels: cryptid, New Hampshire, photo submission
Have you had a close encounter or witnessed something unusual?
Send us an email
Receive notice of each 'Phantoms and Monsters' post in real time!
Go to Phantoms and Monsters - NetworkBlogs and sign up
It's free!
Click here for this week's entertaining podcast
Add 'Beyond The Edge' Radio to your playlist!