I received these photos from Chris Kneddler...tell me what you think:
It was taken in Philadelphia at the Revolution House. It has been around since the 1700's. She doesn't know about the history of the pub. They have a website: www.revolutionhouse.com

The bartender took the photo.

She (submitter's wife) talked to the owner and he said that the employees haven't seen anything, but have felt a presence there.

From left to right their names are Wesson, Shauna and Brea.

The group was visiting Philadelphia from Kansas.
NOTE: I've had this photo for a few weeks, waiting for permission to post. In the meantime, I had several people (all sensitives and a photo expert) look at it. The overall consensus is that it's 'unexplained.' BTW...none thought it was hoaxed. What do you think? Lon
A Paranormal Photo Journey
Ghost Photos The paranormal Caught on Film
Philadelphia Haunts: At Eastern State Penitentiary, Fort Mifflin, and Other Ghostly Sites
Spirit Rescue International™
Providing no-cost professional spiritual help, personal support and guidance
Take the first step towards genuine peace of mind
Join Eric Altman, Lon Strickler and Sean Forker
each Sunday at 8 PM ET as we go
Beyond the Edge!
Call toll free 1-877-677-2858 during the live broadcast
----------
Tune in each Monday for a new and exciting podcast
'Phantoms & Monsters: Cryptid Encounters'
Don't have a Kindle device? No problem...
Free Reading Apps: Your Kindle purchase can be sent automatically to your Android, iPad, iPhone, PC, Mac, BlackBerry, or Windows Phone 7 device.
DOWNLOAD A 'FREE APP' HERE!
ANOMALIST BOOKS
Works on maverick science, unexplained mysteries, unorthodox theories, strange talents, and unexpected discoveries. Please check out their excellent and diverse catalog
"The latest news from beyond the mainstream"
Join Ben & Aaron for their weekly podcasts!
Check out Mysterious Universe Plus+ all access format!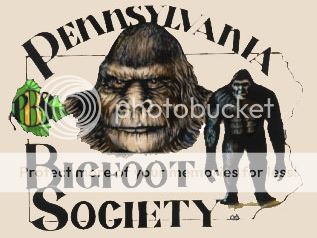 Click to submit a sighting report or encounter
Give a personal and authentic gift from their favorite celebrity

Free shipping - Bonded dealer - PCI certified
Labels: apparition, paranormal, Philadelphia, photographic evidence, reader submission, unexplained phenomena
Have you had a close encounter or witnessed something unusual?
Send us an email
Receive notice of each 'Phantoms and Monsters' post in real time!
Go to Phantoms and Monsters - NetworkBlogs and sign up
It's free!
Click here for this week's entertaining podcast
Add 'Beyond The Edge' Radio to your playlist!