The Vanishers: New York Is Full Of Them, But What Are They?
Some true life experiences by: Posey Gilbert
The Goths
It was in the late 90s that as I was going to meet Carolyn for dinner at Odessa's in the East Village.
It was as I was walking down Saint Marks Place that I saw two of the best dressed Goths I'd ever seen before or since then.
A young man and woman were on the front staircase of one of the many "Painted Ladies" along the street.
The male sat at the top of the stairs dressed as if he had just stepped out of the 1800s even to the black top hat, cape, gloves he wore and cane he carried.
The young lady whom was standing on the second landing of the stairway was no 'less impeccably dressed a black floor length Victorian Chemisette gown she wore what I believed to be an onyx or ruby necklace, it being late in the evening I could not tell, and did not think it proper to stare at her.
A small black paten leather purse hang from her raised elbow length black mousquetaire gloved left hand in which she held a partially open black lace fan.
She was a very beautiful woman she had shinny raven black hair that cascaded down to curtain her slender and keen facial features then flowed like a black river over her black mantled shoulders.
This made her pale almost albino skin seem to have it's own faint glow to it.
"Pan cake make up," I thought to myself. "These two really are Uber Goths."
I averted my eyes as I was passing below them, but as I did so out of the corner of my eye I saw the young lady leaned slightly forward as she opened the fan and placed it next to her fire engine red lips as if preparing to whisper something secretive to me.
As I pass I not only heard her give a long eerie, "Wooooooo.", and though she stood a flight above me I felt her warm breath blowing in my ear, and heard the young man laugh.
It was as if she was suddenly standing right besides me, startled I turned to tell her to get away from me for I wanted no trouble with her boy friend, but both had now vanished.
**********
'Ape Feet' in Humans
One in 13 people have flexible ape-like feet, according to a new study.
Scientists studied the feet of 398 visitors to the Boston Museum of Science, and found significant differences in their bone structure.
Apes spend a lot of their time in trees, so their flexible feet are essential to grip branches and allow them to move around quickly.
Scientists say it is unclear why most of us ended up with more rigid feet.
In the study, Jeremy DeSilva from Boston University and a colleague asked museum visitors to walk barefoot and observed how they walked by using a mechanised carpet that was able to analyse several components of the foot.
Most of us have rigid feet, with stiff ligaments holding the bones in the foot together.
But when primates lift their heels off the ground, they have a floppy foot with nothing holding their bones together.
This is known as a midtarsal break, and is similar to what the Boston team identified in some of the participants.
Most of those with the flexibility did not realise they had it and there was no observable difference in the speed of their stride.
The bone structure of a two-million-year-old fossil human relative, Australopithecus sediba, suggests it also had this mobility. -
SKY
**********
Glowing red orbs north of Baltimore, MD
Perry Hall, MD - 5/31/2013 - Approx. 9:25-9:30 at night - at home, watching TV with Mom, when we hear Dad call, "Strange lights outside!" Immediately run out to see reddish orange, glowing orbs moving in a seamless, straight line, appearing over house line from SE. Four moved out first and continued in their direction, moved further away, then paused and formed a diamond shape. At this point I finally thought to go back in and grab my phone. Was able to record four more orbs moving into sight at same constant speed from same direction. Looked back to where original diamond had formed and it was gone. Mom ran back in house to grab binoculars - observed through them, they looked just like bright, orange, glowing orbs. Four orbs were moving steadily away to same place as previous four had made diamond formation. Made same diamond formation (too far away for my phone camera to pick up) and then disappeared. Did NOT move away - simply vanished. No sound made from them throughout. (In one video attached you can see two seem to vanish.)-
MUFON CMS
***********
Jesse Ventura suing wife of slain SEAL Chris Kyle
Ex-Gov. Jesse Ventura, former pro-wrestler and perpetual raving nutjob, filed a defamation suit last year against Chris Kyle, ex-Navy SEAL and author of "American Sniper." In his book, Kyle had written about a fight between him and Ventura:
"He was bad-mouthing the war, bad-mouthing (former President) Bush, bad-mouthing America," Mr Kyle told Fox News' Bill O'Reilly.

"He told us that we were killing innocent people over there, men women children, that we were murders," Mr Kyle said, adding that he told the governor to tone down his rhetoric.

"And then he said that we deserved to lose a few guys."
After Chris was tragically murdered this past February, Ventura asked that Kyle's widow, Taya, be substituted as the defendant. Because Jesse Ventura is a colossal ass. -
Twitchy
American Sniper: The Autobiography of the Most Lethal Sniper in U.S. Military History
The Life and Legend of Chris Kyle: American Sniper, Navy SEAL
American Conspiracies: Lies, Lies, and More Dirty Lies that the Government Tells Us
Dead Wrong: Straight Facts on the Country's Most Controversial Cover-Ups
**********
Morgue Refrigerator For Sale
eBay - MORGUE REFRIGERATOR
Item is located at the:
New York State
Office of Mental Health
Manhattan Psychiatric Center
New York, New York
'Phantoms & Monsters: Cryptid Encounters'
Don't have a Kindle device? No problem...
Free Reading Apps: Your Kindle purchase can be sent automatically to your Android, iPad, iPhone, PC, Mac, BlackBerry, or Windows Phone 7 device.
DOWNLOAD A 'FREE APP' HERE!
Spirit Rescue International™
Providing no-cost professional spiritual help, personal support and guidance
Take the first step towards genuine peace of mind
Join Eric Altman, Lon Strickler and Sean Forker
each Sunday at 8 PM ET as we go
Beyond the Edge!
Call toll free 1-877-677-2858 during the live broadcast
----------
Tune in each Monday for a new and exciting podcast
ANOMALIST BOOKS
Works on maverick science, unexplained mysteries, unorthodox theories, strange talents, and unexpected discoveries. Please check out their excellent and diverse catalog
"The latest news from beyond the mainstream"
Join Ben & Aaron for their weekly podcasts!
Check out Mysterious Universe Plus+ all access format!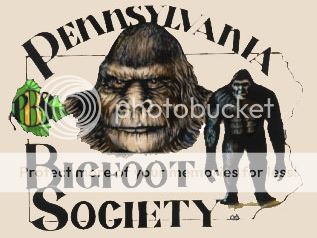 Click to submit a sighting report or encounter
Give a personal and authentic gift from their favorite celebrity

Free shipping - Bonded dealer - PCI certified
Labels: alternative news, bizarre, breaking news, fortean, oddball, weird
Have you had a close encounter or witnessed something unusual?
Send us an email
Receive notice of each 'Phantoms and Monsters' post in real time!
Go to Phantoms and Monsters - NetworkBlogs and sign up
It's free!
Click here for this week's entertaining podcast
Add 'Beyond The Edge' Radio to your playlist!