Odd Structure With Hieroglyphics...in Minnesota!
Rochester, MN -2/23/2012: I was video taping the back ground of the woods we should of seen it in plain sight but we didnt until we got home and played it on the flat screen it was about 2 stories tall with hieroglyphics on it plus I got an unusual object hiding in the brush (2 witnesses) - MUFON CMS
Ancient Alien Artifacts: Visual History of Ancient Astronaut Research
The Lost Civilization Enigma: A New Inquiry Into the Existence of Ancient Cities, Cultures, and Peoples Who Pre-Date Recorded History
**********
Ohio man blames aliens for losing car
Tuscarawas County Sheriff's deputies believe an Akron man's car might still be somewhere in Stark County after he reported a strange incident involving "subjects not of this world" early Tuesday.
The 28-year-old man called the Sheriff's Office from the Crossroads Marathon station on Route 800 NE, Magnolia, at 1:36 a.m. stating that he began having vehicle problems, and didn't know where he left his car.
The man told deputies that he was instructed by "subjects not of this world" to drive to a field where an airport would appear and he would be picked up by aliens.
Deputy Rick Morrison said the man "told us he was taken before."
The man told Morrison and Deputy Mike Creager that he had been walking for several hours before he made the call.
Morrison said it was obvious that the man had walked for a long distance, as he had blisters on his feet — even though he was wearing shoes.
The deputies believe the man walked south on Route 800 from Stark County into Tuscarawas County.
After several unsuccessful attempts to find someone to take the man home, deputies finally contacted the man's roommate — but he was at work and unable to come immediately.
At the man's request, Morrison took him to a Canton hotel where the roommate was to pick him up later.
Morrison said the car still had not been located Tuesday evening, and believes it might be in Stark County. -
Times Reporter
**********
Star-Nosed Mole
The star-nosed mole is a small mole found in wet low areas of eastern Canada and the northeastern United States. It is easily identified by the 11 pairs of pink fleshy appendages ringing its snout, which is used as a touch organ with more than 25,000 minute sensory receptors, known as Eimer's organs, with which this hamster-sized mole feels its way around.
**********
'Top Secret' D-Day orders emerge - 69 years after it should have been destroyed
The inch-thick document – which should have been destroyed at the end of the Normandy invasion – gives a detailed account of the navy's role in the landings.
The orders were issued to Royal Navy officers who were involved in Operation Neptune – the code-name for the initial phase of the D-Day mission.
The newly-emerged copy was issued to Lieutenant Alexander North Hardy, the skipper of HMS Valena, a minesweeper, which operated off the French coast on June 6th 1944.
Hardy, who died in 1978 at the age of 70, held on to them after the war and they ended up in a chest of old family documents in the loft of one of his daughter's home. They were only discovered after the property caught fire and the box was recovered and its contents checked for damage. The family have now agreed to release some pages of the documents, to mark this week's 69th anniversary of D-Day.
His son-in-law, who has asked not to be named, said: "The front page says it should be 'destroyed by fire on completion of the operation'. But it seems my father in law didn't have a fire available at the time."
As well as charts of the routes across the channel that the Allied fleet was to take, it contains around 50 photographs, presumably taken from a submarine lying off the coast, of the enemy shoreline onto which the invasion force was to land.
The images were not to be used as navigational aides, but to help sailors to identify different areas of the beaches.
The document also instructed ships as to what their particular role was to be. For minesweepers like HMS Valena, they were to clear designated areas of any mines, and then act in a "communication" role.
The book also contains details of what the fleet should do, if German patrol boats, submarines or heavy battleships were to arrive on the scene and disrupt the landings – and also what to do in the event of the invasion failing and the Allied forces needing to withdraw.
"They were basically, to go back the way they came," Hardy's son-in-law said.
"There is also lots of technical stuff in there, instructions about call signs and how to verify and authenticate things.
"But there are also some beautifully drawn charts and, amid all the military detail, what I think is a magnificently concise description of what D-Day was all about: 'The object of Operation Neptune is to carry out a joint Anglo-American operation from the United Kingdom to secure a lodgement on the Continent from which further offensive operations can be developed'."
Hardy's daughter said that, as a child, she had played with the documents, not knowing what they were.
Hardy, from Whitehead, in Northern Ireland, had worked for a shipping company in Birmingham before the war.
Earlier in the conflict, he had served on escort duty during the Battle of the Atlantic.
At the end of the war, he and the crew of HMS Valena found themselves in the Low Countries, where he took part in a VE-Day parade with Prince Bernhard of the Netherlands.
The ship itself was a converted private yacht, rather than a purpose-built warship and had on board, among other luxuries, a four poster bed and a Royal Doulton bath. -
Telegraph
**********
Endangered Languages From Around The World (really a shame)
There are nearly 7,000 languages spoken throughout the world today, the majority of which are predicted to become extinct by the end of this century. Half the world's population speaks the top 20 world languages - with Mandarin, Spanish and English leading the charge, in that order - and most linguists point to globalization as the main cause for the rapid pace languages are falling off the map.
The problem is, when a language dies so does much of the knowledge and traditions that were passed won using it. So when Mental Floss used data from the Alliance for Linguistic Diversity to post a list of several at-risk languages, we here at Gadling were saddened by the disappearing native tongues and decided to use data from the Alliance for Linguistic Diversity to highlight some in our own list.
Irish Gaelic: Despite the fact that the government requires Irish students to learn this language and it currently has an estimated 40,000 native speakers, it is still classified as vulnerable.
Rapa Nui: The mother tongue of Chile's famous Easter Island has less than 4,000 native speakers, and is quickly being taken over by Spanish.
Seneca: Only approximately 100 people in three reservation communities in the United States speak this language, with the youngest speaker in his 50s.
Yaw: Most young people living in the Gangaw District of Burma understand but do not speak this critically endangered language that has less than 10,000 native speakers.
Kariyarra: Although there are many people who have a passive understanding of this aboriginal language, only two fluent Kariyarra speakers are left in Western Australia.
Francoprovençal: There are only about 130,000 native speakers of this language, mostly in secluded towns in east-central France, western Switzerland and the Italian Aosta Valley.
Yagan: This indigenous language of Chile purportedly has only one remaining native speaker. Others are familiar with the language, but it will likely disappear soon.
Patuá: Derived from Malay, Sinhalese, Cantonese and Portuguese, less than 50 people in Macau, China and their diaspora speak this language. It is now the object of folkloric interest amongst those who still speak it. -
Gadling
The Last Speakers: The Quest to Save the World's Most Endangered Languages
One Thousand Languages: Living, Endangered, and Lost
Dying Words: Endangered Languages and What They Have to Tell Us
Spirit Rescue International™
Providing no-cost professional spiritual help, personal support and guidance
Take the first step towards genuine peace of mind
Join Eric Altman, Lon Strickler and Sean Forker
each Sunday at 8 PM ET as we go
Beyond the Edge!
Call toll free 1-877-677-2858 during the live broadcast
----------
Tune in each Monday for a new and exciting podcast
'Phantoms & Monsters: Cryptid Encounters'
Don't have a Kindle device? No problem...
Free Reading Apps: Your Kindle purchase can be sent automatically to your Android, iPad, iPhone, PC, Mac, BlackBerry, or Windows Phone 7 device.
DOWNLOAD A 'FREE APP' HERE!
ANOMALIST BOOKS
Works on maverick science, unexplained mysteries, unorthodox theories, strange talents, and unexpected discoveries. Please check out their excellent and diverse catalog
"The latest news from beyond the mainstream"
Join Ben & Aaron for their weekly podcasts!
Check out Mysterious Universe Plus+ all access format!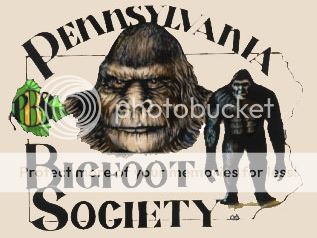 Click to submit a sighting report or encounter
Give a personal and authentic gift from their favorite celebrity

Free shipping - Bonded dealer - PCI certified
Labels: alternative news, bizarre, breaking news, fortean, oddball, weird
Have you had a close encounter or witnessed something unusual?
Send us an email
Receive notice of each 'Phantoms and Monsters' post in real time!
Go to Phantoms and Monsters - NetworkBlogs and sign up
It's free!
Click here for this week's entertaining podcast
Add 'Beyond The Edge' Radio to your playlist!