Video - Bigfoot Body
The publisher of the video posted: 'Bigfoot data pulled from a short phone video'
This video was supposedly taken by an individual who was allowed to observe the remains.
Is this the Bigfoot that was promised by Ricky D? Or did he find a 500 lb gnome or dwarf?
NOTE: I'm waiting for follow-ups & see what response the 'Best Bigfoot Tracker in the World' has. I'll link to 'whatever' comes of this...Lon
An Encyclopedia of Claims, Frauds, and Hoaxes of the Occult and Supernatural
A Treasury of Deception: Liars, Misleaders, Hoodwinkers, and the Extraordinary True Stories of History's Greatest Hoaxes, Fakes and Frauds
The Big Book of Hoaxes: True Tales of the Greatest Lies Ever Told! (Factoid Books)
Spirit Rescue International™
Providing no-cost professional spiritual help, personal support and guidance
Take the first step towards genuine peace of mind
Join Eric Altman, Lon Strickler and Sean Forker
each Sunday at 8 PM ET as we go
Beyond the Edge!
Call toll free 1-877-677-2858 during the live broadcast
----------
Tune in each Monday for a new and exciting podcast
'Phantoms & Monsters: Cryptid Encounters'
Don't have a Kindle device? No problem...
Free Reading Apps: Your Kindle purchase can be sent automatically to your Android, iPad, iPhone, PC, Mac, BlackBerry, or Windows Phone 7 device.
DOWNLOAD A 'FREE APP' HERE!
ANOMALIST BOOKS
Works on maverick science, unexplained mysteries, unorthodox theories, strange talents, and unexpected discoveries. Please check out their excellent and diverse catalog
"The latest news from beyond the mainstream"
Join Ben & Aaron for their weekly podcasts!
Check out Mysterious Universe Plus+ all access format!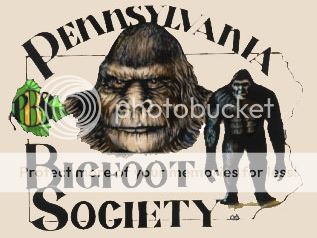 Click to submit a sighting report or encounter
Give a personal and authentic gift from their favorite celebrity

Free shipping - Bonded dealer - PCI certified
Labels: bigfoot, hoax, Rick Dyer
Have you had a close encounter or witnessed something unusual?
Send us an email
Receive notice of each 'Phantoms and Monsters' post in real time!
Go to Phantoms and Monsters - NetworkBlogs and sign up
It's free!
Click here for this week's entertaining podcast
Add 'Beyond The Edge' Radio to your playlist!