A recording has recently been released of a supposed group of Bigfoot in the Stanislaus National Forest in Ontario, Canada communicating with each other. I have included the
1975 Sierra Sounds
audio for comparison. The new recordings are intriguing. As I've stated previously, I think that the best evidence / proof of Bigfoot (and it's possible supernatural connection) will eventually come from Ontario and other provinces along the Atlantic Ocean...including the states of Pennsylvania, Ohio and West Virginia. The sightings have dramatically increased overall and at specific areas in these locations over the past several years. Many of these Bigfoot hot spots have demonstrated a significant amount of paranormal and supernatural activity as well.
Click - Sasquatch Speaks (Rare Audio Recording)
Description with audio / video:
From user
Sasquatch Ontario
Extremely rare Sasquatch audio recorded May 3rd 2013.
Audio of this calibre is extremely difficult to obtain. It's taken 7 months of persistence and a non evasive approach to build up trust to a level that this family of sasquatch feel is comfortable enough to let us hear their voices.

The first night of the year spent in a tent has given what is now my third vocal incident in close to 5 years. This is 10X my previous experiences.

My first vocal encounter in 2008 changed my life. Some wonder how a vocalization in a forest can have such a profound effect. I believe these recordings will answer that question.

As the owner and myself had another night of close interactions that have progressed with each visit, the late night gave way to some of the best recorded vocal evidence captured to date.

When you hear the voice of the sasquatch people, there's no mistaking it. It has a life altering and deeply profound effect.

We hope future investigations will provide more insight into this incredible species. They're not apes. Sasquatch are highly intelligent people that need protection from those who wish to hunt or harm them. This is a species unlike any other that deserves protection and the highest respect.

Special thanks to the property owner for his help with the audio contribution!
Compare with the
1975 Sierra Sounds
recorded by Ron Morehead & Al Berry:
Click - Sierra Sounds
A comparison of the two recordings:
Click - Sierra Sounds vs Ontario Sounds
Here is a spectrum analysis of both recordings:
Click - Spectrum Analysis - Sierra Sounds vs Ontario Sounds
Voice in the Wilderness (The Bigfoot Files)
Monsterquest: Sierra Sasquatch
Sasquatch of Canada
***********
NEWSLETTER READERS

Help keep 'Phantoms & Monsters' going strong
so that delivery of your free daily email newsletters can continue.
Simply click back to the blog
- check out our 8000+ posts archive
& use the advertiser and sponsor links.
I appreciate your continued support...Lon
'Phantoms & Monsters: Cryptid Encounters'
Don't have a Kindle device? No problem...
Free Reading Apps: Your Kindle purchase can be sent automatically to your Android, iPad, iPhone, PC, Mac, BlackBerry, or Windows Phone 7 device.
DOWNLOAD A 'FREE APP' HERE!
Spirit Rescue International™
Providing no-cost professional spiritual help, personal support and guidance
Take the first step towards genuine peace of mind
Join Eric Altman, Lon Strickler and Sean Forker
each Sunday at 8 PM ET as we go
Beyond the Edge!
Call toll free 1-877-677-2858 during the live broadcast
----------
Tune in each Monday for a new and exciting podcast
ANOMALIST BOOKS
Works on maverick science, unexplained mysteries, unorthodox theories, strange talents, and unexpected discoveries. Please check out their excellent and diverse catalog
"The latest news from beyond the mainstream"
Join Ben & Aaron for their weekly podcasts!
Check out Mysterious Universe Plus+ all access format!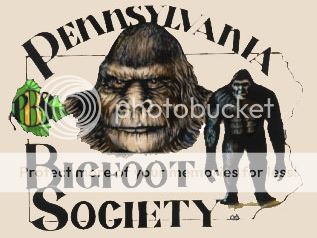 Click to submit a sighting report or encounter
Give a personal and authentic gift from their favorite celebrity

Free shipping - Bonded dealer - PCI certified
Labels: bigfoot, Canada, evidence, Ontario, sasquatch, Sierra Sounds
Have you had a close encounter or witnessed something unusual?
Send us an email
Receive notice of each 'Phantoms and Monsters' post in real time!
Go to Phantoms and Monsters - NetworkBlogs and sign up
It's free!
Click here for this week's entertaining podcast
Add 'Beyond The Edge' Radio to your playlist!