UFO sightings in Canada rose alarmingly in 2012
According to the CBC:
In 2012, there were 1,981 sightings, nearly doubling the previous annual record of 1,004 sightings recorded in 2008. There were record numbers of UFOs reported in every province last year except for Saskatchewan and P.E.I.

Chris Rutkowski, a civilian science writer who has produced the Canadian UFO survey since 1989, has just finished compiling all of 2012 reports.

"It's something across the board," said Rutkowski. "People in Canada were actually looking up into the sky more than in previous years."

The objects people witness come in a variety of forms — from triangles and balls of fire, to the more traditionally ovoid-shaped flying saucers, hovering in the sky.
**********
Reincarnation story update - Ltjg James L Huston Jr.
I received the following information from a reader:
Lon - Thank you for relating the story of the possible reincarnation of WWII navy pilot Ltjg James L Huston Jr. I have done extensive research on this subject, and can relate some additional intriguing facts about this story. Lt Huston was actually shot down flying an F6F wildcat fighter, not an F4U Corsair, although he did do some early testing of the new Corsair for suitability to carrier use before being assigned to the USS Natona Bay. He was actually shot down attacking the radio transmitter towers on ChiChiJima, not Iwo Jima. These were the same towers that George H W Bush was shot down over while attacking a couple years earlier while piloting his TBM bomber. These towers were critical to the Japanese as a direct radio link back to the Japanese mainland for all surrounding Japanese garrisons on Tarawa Tinian Pelielu and Iwo Jima due to the high terrain of ChiChiJima. It was never effectively destroyed by air because of the high concentration of anti- aircraft batteries protecting it. Lt Hustons's plane crashed into the bay off ChiChiJima, and I can find no evidence that he survived the crash. What is most intriguing about this story is the fact that ChiChiJima was infamous for Japanese acts of cannibalism on American POW's held there. Several Japanese officers, including a Major Sueo Matoba were later tried and convicted after the war in a military tribunal held on Guam and all were hanged for war crimes. The transcript of the trial was considered so inflammatory that it was not released until many years later. What is most interesting, from a historical perspective, is what fate may have befallen future President Bush if the submarine USS Finback had not surfaced that day and rescued him from pursuing Japanese boats sent from ChiChiJima to capture him after being shot down. I imagine president Bush has thought about the same thing many times himself. Regards, Randy
Flyboys: A True Story of American Courage
Sorties into Hell: The Hidden War on Chichi Jima
**********
Bigfoot and Infrasound
Infrasound is sound produced in a range far below human's threshold of hearing, but that does not mean that humans do not sense it, many reports, unease, feelings of being watch, paranoia, nausea, and headaches when in its presence. Experiments with Eastern State Penn showed that the construction of the building was such that, when it rained, it created infrasound down the corridors, causing ghost-like sensations and sights. So, its effects are immense on the human body and every cell (see film above of what it does to water).
Continue reading at Bigfoot and Infrasound
**********
This Week On 'Beyond The Edge Radio': Sharon Day - Paranormal Researcher / Author / Blogger
Join Eric, Lon and Sean as we present paranormal researcher, author and blogger Sharon Day. Get ready for another interesting broadcast at 'Beyond The Edge Radio!' Sunday May 12th - 8 PM ET / 7 PM CT
Sharon Day
is the popular blogger of
Ghost Hunting Theories
paranormal investigator and author of several books including
Abandoned Places: Abandoned Memories (Desert Edition)
Zombie Housewives of the Apocalypse
The Zombie Housewives of the 1960's
Paranormal Geeks
Was That a Ghost?
and
Growing Up With Ghosts
Sharon grew up in an actively haunted home that was a Civil War hospital for both the North and South during the war. That experience fueled her passion for all things unexplained. She is well known for her humor and her outside-the-box questioning of the popularly accepted and rarely questioned beliefs in the paranormal realm. Her driving forces are to help demystify the unexplained, turn magical thinking into scientific thinking, help clients to reframe their experiences in actively haunted homes, and make everyone question the old ways and seek theories and concepts that replace fear with wonder. She is sometimes referred to as the "Mind F**k Sniper" because of her
Mind F**k Tuesday
series that tosses out theories that open up a whole new way of looking at the supernatural.
This event is listed at 'Beyond The Edge Radio' Facebook Events and BTE Google+ Events - Click the links and let us know you'll be there!
Join Eric Altman, Lon Strickler and Sean Forker
each Sunday at 8 PM ET as we go
Beyond the Edge!
Call toll free 1-877-677-2858 during the live broadcast
**********
The Kummakivi Stone
There are certain natural occurrences in the world that leave us all scratching our heads. One such natural wonder is Kummakivi, a geological formation found in the dense forests of Finland. The mystifying sight is that of a giant rock performing an unbelievable balancing act on a seemingly smooth, curved mound. There is still no scientific explanation for how the rock, whose given name translates as "strange rock" in Finnish, has wound up in such a perplexing position, but doesn't it look unusual?
Some Finnish folklore explains the odd locations of these giant stones by saying that trolls (or giants) carried, threw or rolled them there.
'Phantoms & Monsters: Cryptid Encounters'
Don't have a Kindle device? No problem...
Free Reading Apps: Your Kindle purchase can be sent automatically to your Android, iPad, iPhone, PC, Mac, BlackBerry, or Windows Phone 7 device.
DOWNLOAD A 'FREE APP' HERE!
Spirit Rescue International™
Providing no-cost professional spiritual help, personal support and guidance
Take the first step towards genuine peace of mind
ANOMALIST BOOKS
Works on maverick science, unexplained mysteries, unorthodox theories, strange talents, and unexpected discoveries. Please check out their excellent and diverse catalog
"The latest news from beyond the mainstream"
Join Ben & Aaron for their weekly podcasts!
Check out Mysterious Universe Plus+ all access format!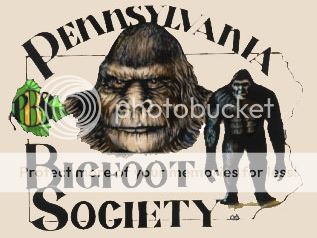 Click to submit a sighting report or encounter
Give a personal and authentic gift from their favorite celebrity

Free shipping - Bonded dealer - PCI certified
Labels: alternative news, bizarre, breaking news, fortean, oddball, weird
Have you had a close encounter or witnessed something unusual?
Send us an email
Receive notice of each 'Phantoms and Monsters' post in real time!
Go to Phantoms and Monsters - NetworkBlogs and sign up
It's free!
Click here for this week's entertaining podcast
Add 'Beyond The Edge' Radio to your playlist!