A Peculiar Encounter
I received the following anecdote from a British reader:
One day, in the the eighties, I boarded a bus in Freshbrook with the intention of going to Swindon town centre. It was early evening and the bus was a single-decker. Sitting in the seat opposite the driver was a very odd looking person with his head down. He was dressed in dark, untidy clothing, disheveled in appearance. He did not look at me at all but there was something of a vibe emanating from him that made the hairs on my neck and arms stand up. I sat on the same side of the bus as him at least ten seats behind him. There were several other people between us and others also to the right hand side.

As I sat down in my seat I noticed a new pound note on the floor, I had placed my shoe inadvertently on it. Looking around I could tell that the other passengers nearby were ignoring me and not about to lay claim to it. I placed it in my pocket. No sooner had I done so than the strange looking man at the front of the bus sat upright and then stood up. He turned and made his way slowly up the bus, focusing on me. The other passengers ignored him as if he was not there. Stopping alongside me, he held out his hand..."I will have my pound note back now", he said. My hairs stood on end once more as I looked at him. He seemed dark in complexion and almost sub normal. How could he know I just found a pound note...he wasn't anywhere near...he was at the front of the bus and curled up...his head down...it didn't add up and felt eerie. Was he testing me in some way?

"What pound note is that, mate?" I found myself replying. He laughed to himself and returned to his seat at the front of the bus where he sat down again and lowered his head as if had all been a draining effort for him. He got off the bus in town and vanished, leaving me perplexed and confused at the silliness of it all.

The next day I was in the town centre once again and decided to go into the Paperback Parade bookshop, near the townhall to find an interesting book to read. As I worked around the shelves, taking my time (Thatcher's Britain...we were all unemployed). I was drawn to look out the window facing toward the College. There crossing the road and coming down toward the precinct was the same dark stranger dressed as he was the night before. Looking as if he was bypassing the bookshop, he made a sudden right turn and entered the Paperback Parade. My hairs stood on end once more as I watched him from the corner of my eye. He copied my movements around the shop until he was stood close to me on my left hand side. I pretended to ignore him,difficult as I felt cold and all my hairs on end. He leaned forward and spoke into my ear...telling me what was in my thoughts and in my mind. He laughed again and left the shop.

I never saw him again or told a soul what he spoke into my ear that moment. Certainly I was left in no doubt that this was an otherworldy encounter of the strangest kind. Later I was to come across stories of Men in Black and Trickster spirits who confuse their victims in this manner. Certainly the strangest of bus rides ever. - K
**********
The Devil's Dance-Chamber
Most storied of our New World rivers is the Hudson. Historic scenes have been enacted on its shores, and Indian, Dutchman, Briton, and American have invested it with romance. It had its source, in the red man's fancy, in a spring of eternal youth; giants and spirits dwelt in its woods and hills, and before the river-Shatemuc, king of streams, the red men called it—had broken through the highlands, those mountains were a pent for spirits who had rebelled against the Manitou. After the waters had forced a passage to the sea these evil ones sought shelter in the glens and valleys that open to right and left along its course, but in time of tempest, when they hear Manitou riding down the ravine on wings of storm, dashing thunderbolts against the cliffs, it is the fear that he will recapture them and force them into lightless caverns to expiate their revolt, that sends them huddling among the rocks and makes the hills resound with roars and howls.
At the Devil's Dance-Chamber, a slight plateau on the west bank, between Newburg and Crom Elbow, the red men performed semi-religious rites as a preface to their hunting and fishing trips or ventures on the war-path. They built a fire, painted themselves, and in that frenzy into which savages are so readily lashed, and that is so like to the action of mobs in trousers, they tumbled, leaped, danced, yelled, sang, grimaced, and gesticulated until the Manitou disclosed himself, either as a harmless animal or a beast of prey. If he came in the former shape the augury was favorable, but if he showed himself as a bear or panther, it was a warning of evil that they seldom dared to disregard.
The crew of Hudson's ship, the Half Moon, having chanced on one of these orgies, were so impressed by the fantastic spectacle that they gave the name Duyvels Dans-Kamer to the spot. Years afterwards, when Stuyvesant ascended the river, his doughty retainers were horrified, on landing below the Dans-Kamer, to discover hundreds of painted figures frisking there in the fire-light. A few surmised that they were but a new generation of savages holding a powwow, but most of the sailors fancied that the assemblage was demoniac, and that the figures were spirits of bad Indians repeating a scalp-dance and revelling in the mysterious fire-water that they had brought down from the river source in jars and skins. The spot was at least once profaned with blood, for a young Dutchman and his wife, of Albany, were captured here by an angry Indian, and although the young man succeeded in stabbing his captor to death, he was burned alive on the rock by the friends of the Indian whose wrath he had provoked. The wife, after being kept in captivity for a time, was ransomed. -
Myths & Legends of Our Own Land: Volume 1
**********
A Baby in the Rain
The Vanishers:

New York Is Full Of Them, But What Are They?
Some true life experiences by: Posey Gilbert
It was 1989 during my fifth year after I was injured on my job I was reduced to living at sixty percent of my salary from the eighty percent I was receiving while I waited for my disability case to be settled in court and social security to contact me as to the status of my case.
My roommate Jean had just got married and moved out and Ralph had died a year before.
I had a dollar and a token to my name and I was going out to get a loaf of bread.
As I stepped out of the front door it started to rain and I saw a woman with a bundle in her arms standing a ways up from me looking up at the tenement there.
When she saw me she walked down and started looking up at the building next to mine.
I looked away from her and started to walk pass.
"'Scuze me..." she suddenly said and I turned toward her.
I saw she had a baby in her arms.
"My baby is sick an I got no money and I was wondering if..."
I looked at her and noticed her nose had dried blood under it.
Her eyes were sunken and her cheekbones were prominent.
"A crack addict!" flashed through my mind.
I grew angry and snapped; "I ain't got a damned thing for you!"
I walked into the street to put a van between her and me.
My anger was because of two things.
One was because three times since I came to live in Brooklyn I had walked up on crack addicts talking about babies they or others had taken and sold or were fighting over the money they had made by taking a baby and selling it.
I know what this sounds like but it is true I reported it but no one listened to me.
So that was that.
And part two was all I had was a dollar and that was for bread so I would have something to eat at least
.
Then I thought you don't know what the deal is.
She could have been hit by her boy friend and any way you do have a token and that baby should not be out in the rain.
I walked around to the front off the van to give her the token but she was gone.
Because of the Crack epidemic in those days all the front doors were kept locked on our street so there was no place she could have gone in to.
**********
Japanese prime minister reluctant to move into 'haunted house'
Shinzo Abe, the prime minister, was on Friday forced to take the unusual step of issuing a formal statement denying persistent rumours that he has not yet moved into his official residence because he is scared it is haunted.
Rumours have been swirling for months in the local media in relation to the reasons behind the fact that Mr Abe and his wife Akie have not yet moved into the property, despite being in power since December last year.
It is not the first time that the 11-room red brick house in central Tokyo – known as the Kotei – has been at the centre of a high profile flurry of supernatural speculation.
A number of former prime ministers have reportedly experienced unusual phenomena while living at the property, which was the setting for revolts, rebel occupations and politician murders – including one prime minister – in the 1930s.
Several Japanese first ladies have also refused to move into the house. However, the conservative leader Mr Abe is reportedly the longest prime minister to hold out and resist living there.
The issue was brought into the open by an opposition member of parliament who questioned whether Mr Abe would be able to respond swiftly to emergencies if he was not residing in the official residence, which is next door to his executive office.
In a letter to the cabinet, he asked: "There are rumours that the official residence is haunted by ghosts. Is it true? Does Prime Minister Abe refuse to move to the official residence because of the rumours?"
The response issued earlier today by Mr Abe's cabinet was succinct: "We do not assent to what was asked."
Mr Abe previously resided in the residence with his wife during his first brief one-year tenure as prime minister between 2006 and 2007.
The fact that he has not yet moved into the residence five months after coming to power for the second time has prompted speculation that the prime minister and wife may not have enjoyed their first stay in the property.
However, a more realistic reason for the delay in moving may be because he is simply awaiting the outcome of crucial Upper House elections in July, with a victory likely to guarantee a longer tenure than his previous stint as PM.
It was in May 1932 that a revolt within the same property led by naval officers resulted in the murder of Tsuyoshi Inukai, the then prime minister, before the captors surrendered to the military police.
The same official residence was occupied by rebel troops for four days in 1936 after 1,400 of them stormed Tokyo's government district, resulting in the death of several political leaders.
An earlier prime minister who has been forced to comment about the ghost issue was Junichiro Koizumi, who told reporters during his tenure: "I've never encountered any ghosts, although I want to see them." -
Telegraph
**********
The Missouri Spook Light
Mothers Who Have Lost a Child
(*
Suggested reading link
listed below)
Investigation at the Brooksville Train Depot
The House of Her Nightmares
The hundred-year-old man who willed himself to die
Soul-Selling in Nineteenth-Century London
The Talking Cat
Streetlamp Interference: A Modern-day Paranormal Mystery
(*
Suggested reading link
listed below)
Encountering the psychic universe of Edgar Cayce
(*
Suggested reading link
listed below)
The Power of Song: Mystique and Mysticism in Music
Haunted house up for sale
Paranormal presence haunts home of Iowa baseball players
Creepy Black Eyed-Kids
Top 5 Celebrity Time Travelers
5 Haunted Zoos in the United States
EVP: "No!"
If Warp Drive is Possible, Visitors are Here
Monster Files – Unleashed!
(*
Suggested reading link
listed below)
'Ghost' of Montrose air base to be honoured
A Family Bewitched: The Hoffman Poltergeist
(*
Suggested reading link
listed below)
Residents 'tortured' by mystery low frequency noise
Chris Halton's Haunted Earth - Paranormal News
Searching for spirits at one of Coventry's oldest haunts
Hauntings, ESP and mystical visions: counselling after paranormal experiences
First interview with a dead man
Superman's Ghost and The Comic
(*
Suggested reading link
listed below)
Alton, Illinois rich in history, ghosts and home to a giant
Dublin Lord Mayor says Mansion House is haunted
"The Anguished Man" Haunted Painting: Update
(*
Suggested reading link
listed below)
4 Weird "Clues" That Parallel Universes Exist
**********
*SUGGESTED READING
Haunted Objects: Stories of Ghosts on Your Shelf
They Came Back: Tales of Reincarnation, Ghosts, and Life after Death
The Face in the Window: Haunting Ohio Tales
Monster Files: A Look Inside Government Secrets and Classified Documents on Bizarre Creatures and Extraordinary Animals
NOTE: I'm currently reading...will posted a review soon. Lon

The Edgar Cayce Companion: A Comprehensive Treatise of the Edgar Cayce Readings
SLIders: The Enigma of Streetlight Interference
The Risen: Dialogues of Love, Grief & Survival Beyond Death: 21st Century Reports from the Afterlife Through Contemplative, Intuitive, and Physical Mediumship
'Phantoms & Monsters: Cryptid Encounters'
Don't have a Kindle device? No problem...
Free Reading Apps: Your Kindle purchase can be sent automatically to your Android, iPad, iPhone, PC, Mac, BlackBerry, or Windows Phone 7 device.
DOWNLOAD A 'FREE APP' HERE!
Spirit Rescue International™
Providing no-cost professional spiritual help, personal support and guidance
Take the first step towards genuine peace of mind
Join Eric Altman, Lon Strickler and Sean Forker
each Sunday at 8 PM ET as we go
Beyond the Edge!
Call toll free 1-877-677-2858 during the live broadcast
----------
Tune in each Monday for a new and exciting podcast
ANOMALIST BOOKS
Works on maverick science, unexplained mysteries, unorthodox theories, strange talents, and unexpected discoveries. Please check out their excellent and diverse catalog
"The latest news from beyond the mainstream"
Join Ben & Aaron for their weekly podcasts!
Check out Mysterious Universe Plus+ all access format!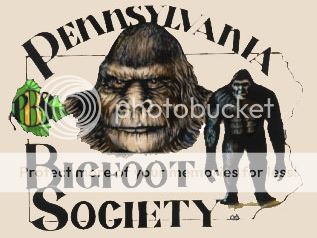 Click to submit a sighting report or encounter
Give a personal and authentic gift from their favorite celebrity

Free shipping - Bonded dealer - PCI certified
Labels: bizarre, esoteric, Esoterica, ghosts, haunted locations, paranormal, reader submission, unexplained phenomena
Have you had a close encounter or witnessed something unusual?
Send us an email
Receive notice of each 'Phantoms and Monsters' post in real time!
Go to Phantoms and Monsters - NetworkBlogs and sign up
It's free!
Click here for this week's entertaining podcast
Add 'Beyond The Edge' Radio to your playlist!