Join Eric, Lon and Sean as we present investigative journalist Christopher O'Brien. Get ready for another interesting broadcast at 'Beyond The Edge Radio!'
From 1992 to 2002 investigative journalist
Christopher O'Brien
investigated hundreds of unexplained events reported in the San Luis Valley — located in South-central Colorado/North Central New Mexico. Working with area county law enforcement officials, ex-military members, ranchers and an extensive network of skywatcher/investigators, he documented what may have been the most intense wave of unexplained activity ever seen in a single region of North America. His ten-plus year investigation resulted in the three books of his "mysterious valley" trilogy,
Mysterious Valley
,
Enter the Valley: UFOs, Religious Miracles, Cattle Mutilations, and Other Unexplained Phenomena in the San Luis Valley
and
Secrets of the Mysterious Valley
. His field investigation of UFO reports, unexplained livestock deaths, Native American legends, cryptozoology, secret military activity and the unique folklore, found in the world's largest alpine valley, has produced one of the largest databases of unusual occurrences gathered from a single geographic region. His latest book
Stalking the Tricksters: Shapeshifters, Skinwalkers, Dark Adepts and 2012
was released by Adventures Unlimited Press in 2007, distills his years of field investigation and research into an ingenious unified field theory that addresses the apparent interrelatedness between divergent paranormal phenomena. His new book,
Stalking the Herd: Examining the Cattle Mutilation Mystery
to be published this Fall will be the first comprehensive book examining the various theories concerning the on-going cattle mutilation mystery.
O'Brien has appeared on numerous TV shows and radio programs around the world including,
Ancient Aliens, Coast to Coast, UFO Hunters, Inside Edition, Extra, Sightings, Encounters, Unsolved Mysteries
and his investigations have been featured by the
History, Learning, Travel and Discovery Channels, the BBC, Nippon TV, the Associated Press, Denver Post, Albuquerque Journal, Fate, UFO Magazine
and many other publications and media outlets. His film
It Could Happen Tomorrow
won two 2012 EBE film festival Awards — for Best Feature film and The Peoples Choice Award. O'Brien is co-host of the popular radio program
The Paracast
. Website -
Our Strange Planet
This event is listed at 'Beyond The Edge Radio' Facebook Events and BTE Google+ Events - Click the links and let us know you'll be there!
PLEASE NOTE: Our guests David Rountree & Tracy Ray have been rescheduled for May 12th - sorry for the cancellation of this past Sunday's show and for your inconvenience, but situation was beyond our control. Lon
Join Eric Altman, Lon Strickler and Sean Forker
each Sunday at 8 PM ET as we go
Beyond the Edge!
Call toll free 1-877-677-2858 during the live broadcast
**********
I will be appearing live on 'The Buzz' w/ psychic medium Scotty Rorek on Monday April 8th at 9-11 PM ET. The Buzz - Scotty Rorek - Listen Live & Chat - The call in number is 262-672-2488...Lon
'Phantoms & Monsters: Cryptid Encounters'
Don't have a Kindle device? No problem...
Free Reading Apps: Your Kindle purchase can be sent automatically to your Android, iPad, iPhone, PC, Mac, BlackBerry, or Windows Phone 7 device.
DOWNLOAD A 'FREE APP' HERE!
Spirit Rescue International™
Providing no-cost professional spiritual help, personal support and guidance
Take the first step towards genuine peace of mind
---------------
Sign up for the
Spirit Rescue International Newsletter
The Spirit Rescue International™ Haunted Help Forum
Discussion of paranormal and spiritual phenomena,
including peer support for those with questions or concerns

*Join Our Group On Facebook*
Join Eric Altman, Lon Strickler and Sean Forker
each Sunday at 8 PM ET as we go
Beyond the Edge!
Call toll free 1-877-677-2858 during the live broadcast
----------
Tune in each Monday for a new and exciting podcast
ANOMALIST BOOKS
Works on maverick science, unexplained mysteries, unorthodox theories, strange talents, and unexpected discoveries. Please check out their excellent and diverse catalog
"The latest news from beyond the mainstream"
Join Ben & Aaron for their weekly podcasts!
Check out Mysterious Universe Plus+ all access format!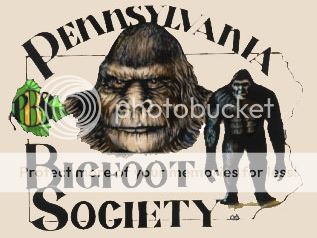 Click to submit a sighting report or encounter
Give a personal and authentic gift from their favorite celebrity

Free shipping - Bonded dealer - PCI certified
Labels: animal mutilations, Beyond the Edge Radio, Christopher O'Brien, Skinwalker Ranch
Have you had a close encounter or witnessed something unusual?
Send us an email
Receive notice of each 'Phantoms and Monsters' post in real time!
Go to Phantoms and Monsters - NetworkBlogs and sign up
It's free!
Click here for this week's entertaining podcast
Add 'Beyond The Edge' Radio to your playlist!