Loch Ness monster expert to reveal findings
An expert delving deep into the history of Nessie spotters is to reveal his findings on the 80th anniversary of the first modern-day sighting.
Dr Charles Paxton, a statistical ecologist from St Andrews University, is working on the first catalogue of all known sightings of the Loch Ness monster in modern times.
The researcher will present his findings at a conference this weekend, organised as part of the Edinburgh International Science Festival.
The special event organised by the St Andrews academic marks the 80thanniversary of the first official sighting of Nessie.
It was in April 1933 that Drumnadrochit hotel manageress Aldie Mackay reported "something resembling a whale" while on the road from Inverness.
Dr Paxton, a research fellow at the University's Centre for Research into Ecological and Environmental Modelling, is interested in how science handles anomalistic and low frequency data.
He will analyse all reported sightings for consistencies or patterns that could be explained by natural phenomena.
He said, "I am carrying out a statistical analysis of Loch Ness monster accounts since 1933, specifically looking for clusters in terms of what is reported. In some cases there are multiple witnesses, or witnesses giving multiple accounts of the same event, which allow us to test eyewitness consistency."
There have been more than 1000 recorded sightings of 'Nessie' and Dr Paxton has so far sifted through over 800 of these cases.
Although he wryly notes more than a few hotel proprietors among the typical spotters, Dr Paxton says that 'everyone' sees Nessie, from ordinary locals to clergymen.
He said: "Everyone sees Nessie from aristocrats and celebrities such as Gavin Maxwell and Compton Mackenzie to ordinary folk and children.
"Professions include cafe and hotel proprietors, chauffeurs, police inspectors, bank managers, students, town clerks, lorry drivers, clergymen, forestry workers, office workers, water bailiffs and fishermen."
In some cases, spotters saw Nessie more than once.
Dr Paxton said: "These cases are very interesting because they allow us to consider whether certain witnesses have a tendency to see Nessie more than might be expected by chance alone."
The researcher has trawled through old newspaper clippings, reports, books and records from the Loch Ness Investigation Bureau of the 1960s and 1970s, for all recorded sightings that peaked especially after the infamous 'surgeon's photograph' of 1934.
He explained, "Although the first recorded sighting of a monster-like creature at Loch Ness was by St Columba in 565AD, it was Mrs Mackay's sighting in 1933 that launched the myth.
"After the initial reports, there were traffic jams all around the loch.. in 1933-1934 the Loch Ness monster became a massive global phenomena."
The one-day conference 'Nessie at 80' is co-organised by author Gordon Rutter, who specialises in the paranormal, and will be held at The Counting House in Edinburgh.
During the special Nessie event, Dr Paxton will be joined by Nessie experts from around the world who will talk about the biology of the Loch, the history of the monster as a folkloric entity until 1933, the post 1933 history and the history of cinematic portrayals of the Loch Ness monster.
Dr Paxton is still analysing the data and will publish his findings in full later in the year. -
Scotsman
The Loch Ness Monster: The Evidence
Monster in the Loch Ness (The Cryptid Mysteries)
Cryptozoology A To Z: The Encyclopedia of Loch Monsters, Sasquatch, Chupacabras, and Other Authentic Mysteries of Nature
**********
Human immortality by 2045?
A Russian billionaire has unveiled plans to make humans immortal by converting them into 'Terminator-style' cyborgs - a creature that's part human and part machine - within the next three decades.
Thirty two-year-old mogul, Dmitry Itskov has been pushing the project forward since 2011 when he founded the 2045 Initiative.
His ultimate goal is to transfer a person's mind or consciousness from a living brain into a machine with that its personality and memories intact, according to website Digital Trends.
The so called 'Cyborg' will have no physical form, and exist in a network similar to the Internet and be able to travel at the speed of light all over the Earth, or even into the space.
Itskov's first highly ambitious goal, called Avatar A, involves a person controlling a robotic human replica through a brain-machine interface (BMI), a technology that already exists.
The deadline for this first stage is set for 2020, 'The Mashable' reported.
The Avatar B, due in 2025, would involve transplanting a human brain into an artificial body "at the end of one's life."
Next in line is the Avatar C, that rolls around in 2035, that would also involve a human-machine brain transplant, but with all personality intact.
Itskov hopes the Initiative will have learned enough about the human mind to free it completely from physical form finally, by 2045.
According to the report, from the Internet-like hive mind, individual personalities could manifest themselves as holograms when they need to interact with their environment.
"We believe that it is possible and necessary to eliminate ageing and even death, and to overcome the fundamental limits of the physical and mental capabilities currently set by the restrictions of the physical body," the project website says.
Itskov is recruiting scientists and authoring an open letter to the UN secretary-general Ban Ki-moon, asking him to support to push society's transition to "neo-humanity." -
Hindustan Times
Natural-Born Cyborgs: Minds, Technologies, and the Future of Human Intelligence
Citizen Cyborg: Why Democratic Societies Must Respond To The Redesigned Human Of The Future
**********
UFO documentary reveals "humanoid of unknown classification"
A new documentary on UFOs, extraterrestrials, and advanced clean energy, hopes to provide evidence that the government has figured out how UFOs operate and are hiding advanced technology that can provide clean energy. The film also features the discovery of an alleged humanoid body whose DNA has been sequenced and found to be of an "unknown classification." Photos of the being were released today with the announcement of the Hollywood premiere of the film scheduled for later this month. It was also announced that the film is narrated by actor Thomas Jane, who is known to have in interest in UFOs.
The new film is titled
Sirius
, and features the work of Dr. Steven Greer. With a similar goal as the film, Greer brought together a panel of highly credible witnesses who testified in front of representatives from all of the major media outlets at the National Press Club in Washington D.C. in May of 2001. At that time he filmed hours of testimony from hundreds of credible witnesses. His work has been very influential in convincing people that the government knows more than it is sharing, and as he puts it, "Once people understand that classified projects have figured out how UFO's operate, they will realize we no longer need oil, coal and nuclear power. This is the truth that has driven the secrecy."
One of the most shocking claims put forth in the film is that they have obtained, "paradigm shifting physical evidence of a medically and scientifically analyzed DNA sequenced humanoid creature of unknown classification found in the Atacama desert, Chile." According to the filmmakers the credentials of the group of scientists and the medical team behind this claim are "eye-opening." They believe that the announcement of their discovery could be "potentially profound and historical."
The film is directed by Emmy Award winning Amardeep Kaleka. He won his Emmy in 2011 for his short film Jacob's Turn, on a child with Down Syndrome. He explained why he would chose to work on such a controversial topic:
"Given the possibility that there was something profound to explore here – something that could potentially open minds to new realms and new possibilities – we seized the opportunity to take on this project. For every story we told, we found hundreds of others. Our goal is to initiate our audience on the same journey – to open their minds and inspire them to search – and freely consider that there is more in this world than we may ever know."
Actor Thomas Jane, most recently known for his leading role in the HBO's Hung, also shared why he chose to participate:
"The Sirius documentary is a powerful and important film that I encourage everyone to watch with an open mind, as it truly speaks to the heart of the people who like me, are probably okay with the government keeping secrets from its people in the name of national security, but are not okay with a secret government."
The film is set to premiere in Hollywood on April 22, and will then be followed by a limited theatrical release. It will also be launched video on demand on the Yekra video platform and Yekra's Affiliate Connect customized social media networks. The film's funding was mostly obtained through crowd sourcing on the Kickstarter website, and according to the filmmakers press release it has been the "highest documentary crowd-funding raise in history." -
Open Minds
Hidden Truth: Forbidden Knowledge
Contact: Countdown to Transformation
Extraterrestrial Contact: The Evidence and Implications
**********
3-D Printer Can Build Synthetic Tissues
A custom-built programmable 3D printer can create materials with several of the properties of living tissues, Oxford University scientists have demonstrated.
The new type of material consists of thousands of connected water droplets, encapsulated within lipid films, which can perform some of the functions of the cells inside our bodies.
These printed 'droplet networks' could be the building blocks of a new kind of technology for delivering drugs to places where they are needed and potentially one day replacing or interfacing with damaged human tissues. Because droplet networks are entirely synthetic, have no genome and do not replicate, they avoid some of the problems associated with other approaches to creating artificial tissues -- such as those that use stem cells.
The team report their findings in this week's Science.
'We aren't trying to make materials that faithfully resemble tissues but rather structures that can carry out the functions of tissues,' said Professor Hagan Bayley of Oxford University's Department of Chemistry, who led the research. 'We've shown that it is possible to create networks of tens of thousands connected droplets. The droplets can be printed with protein pores to form pathways through the network that mimic nerves and are able to transmit electrical signals from one side of a network to the other.'
Each droplet is an aqueous compartment about 50 microns in diameter. Although this is around five times larger than living cells the researchers believe there is no reason why they could not be made smaller. The networks remain stable for weeks.
'Conventional 3D printers aren't up to the job of creating these droplet networks, so we custom built one in our Oxford lab to do it,' said Professor Bayley. 'At the moment we've created networks of up to 35,000 droplets but the size of network we can make is really only limited by time and money. For our experiments we used two different types of droplet, but there's no reason why you couldn't use 50 or more different kinds.'
The unique 3D printer was built by Gabriel Villar, a DPhil student in Professor Bayley's group and the lead author of the paper.
The droplet networks can be designed to fold themselves into different shapes after printing -- so, for example, a flat shape that resembles the petals of a flower is 'programmed' to fold itself into a hollow ball, which cannot be obtained by direct printing. The folding, which resembles muscle movement, is powered by osmolarity differences that generate water transfer between droplets.
Gabriel Villar of Oxford University's Department of Chemistry said: 'We have created a scalable way of producing a new type of soft material. The printed structures could in principle employ much of the biological machinery that enables the sophisticated behaviour of living cells and tissues.' -
Science Daily
'Phantoms & Monsters: Cryptid Encounters'
Don't have a Kindle device? No problem...
Free Reading Apps: Your Kindle purchase can be sent automatically to your Android, iPad, iPhone, PC, Mac, BlackBerry, or Windows Phone 7 device.
DOWNLOAD A 'FREE APP' HERE!
Spirit Rescue International™
Providing no-cost professional spiritual help, personal support and guidance
Take the first step towards genuine peace of mind
---------------
Sign up for the
Spirit Rescue International Newsletter
The Spirit Rescue International™ Haunted Help Forum
Discussion of paranormal and spiritual phenomena,
including peer support for those with questions or concerns

*Join Our Group On Facebook*
Join Eric Altman, Lon Strickler and Sean Forker
each Sunday at 8 PM ET as we go
Beyond the Edge!
Call toll free 1-877-677-2858 during the live broadcast
----------
Tune in each Monday for a new and exciting podcast
ANOMALIST BOOKS
Works on maverick science, unexplained mysteries, unorthodox theories, strange talents, and unexpected discoveries. Please check out their excellent and diverse catalog
"The latest news from beyond the mainstream"
Join Ben & Aaron for their weekly podcasts!
Check out Mysterious Universe Plus+ all access format!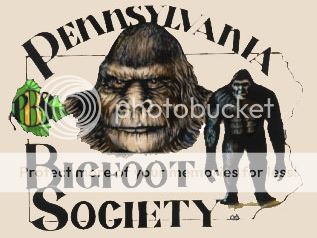 Click to submit a sighting report or encounter
Give a personal and authentic gift from their favorite celebrity

Free shipping - Bonded dealer - PCI certified
Labels: alternative news, bizarre, breaking news, fortean, oddball, science, weird
Have you had a close encounter or witnessed something unusual?
Send us an email
Receive notice of each 'Phantoms and Monsters' post in real time!
Go to Phantoms and Monsters - NetworkBlogs and sign up
It's free!
Click here for this week's entertaining podcast
Add 'Beyond The Edge' Radio to your playlist!