'Something unexpected' is happening on the Sun, Nasa has warned.
This year was supposed to be the year of 'solar maximum,' the peak of the 11-year sunspot cycle.
But solar activity is relatively low.
'Sunspot numbers are well below their values from 2011, and strong solar flares have been infrequent,' the space agency says.
It observed just a few small sunspots on an otherwise clean face, which is usually riddled with many spots during peak solar activity.
Experts have been baffled by the apparent lack of activity - with many wondering if NASA simply got it wrong.
However, Solar physicist Dean Pesnell of NASA's Goddard Space Flight Center believes he has a different explanation.
'This is solar maximum,' he says.
'But it looks different from what we expected because it is double-peaked.'
'The last two solar maxima, around 1989 and 2001, had not one but two peaks.'
Solar activity went up, dipped, then rose again, performing a mini-cycle that lasted about two years, he said.
The same thing could be happening now, as sunspot counts jumped in 2011 and dipped in 2012, he believes.
Pesnell expects them to rebound in 2013: 'I am comfortable in saying that another peak will happen in 2013 and possibly last into 2014.'
He spotted a similarity between Solar Cycle 24 and Solar Cycle 14, which had a double-peak during the first decade of the 20th century.
If the two cycles are twins, 'it would mean one peak in late 2013 and another in 2015'. -
Daily Mail
-----
The Solar Cycle
Conventional wisdom holds that solar activity swings back and forth like a simple pendulum.
At one end of the cycle, there is a quiet time with few sunspots and flares.
At the other end, solar max brings high sunspot numbers and frequent solar storms.
It's a regular rhythm that repeats every 11 years.
Reality is more complicated.
Astronomers have been counting sunspots for centuries, and they have seen that the solar cycle is not perfectly regular.
-----
Monster Sunspot Growing Fast, Solar Storms Possible
A colossal sunspot on the surface of the sun is large enough to swallow six Earths whole, and could trigger solar flares this week, NASA scientists say.
The giant sunspot was captured on camera by NASA's Solar Dynamics Observatory as it swelled to enormous proportions over the 48 hours spanning Tuesday and Wednesday (Feb. 19 and 20). SDO is one of several spacecraft that constantly monitor the sun's space weather environment.
"It has grown to over six Earth diameters across, but its full extent is hard to judge since the spot lies on a sphere, not a flat disk," wrote NASA spokeswoman Karen Fox, of the agency's Goddard Space Flight Center in Greenbelt, Md., in an image description.
The sunspot region is actually a collection of dark blemishes on the surface of the sun that evolved rapidly over the last two days. Sunspots form from shifting magnetic fields at the sun's surface, and are actually cooler than their surrounding solar material.
According to Fox, some of the intense magnetic fields in the sunspot region are pointing in opposite directions, making it ripe for solar activity.
"This is a fairly unstable configuration that scientists know can lead to eruptions of radiation on the sun called solar flares," Fox explained.
The sun is currently in the midst of an active phase of its 11-year solar weather cycle and is expected to reach peak activity sometime this year. The current sun weather cycle is known as Solar Cycle 24.
NASA's Solar Dynamics Observatory launched in 2010 and is just one of a fleet of spacecraft keeping close watch on the sun for signs of solar flares, eruptions and other space weather events. -
Space
Forgotten Civilization: The Role of Solar Outbursts in Our Past and Future
Solar Cataclysm: How the Sun Shaped the Past and What We Can Do to Save Our Future
EMP Survival: :How to Prepare Now and Survive, When an Electromagnetic Pulse Destroys Our Power Grid
'Phantoms & Monsters: Cryptid Encounters'
Don't have a Kindle device? No problem...
Free Reading Apps: Your Kindle purchase can be sent automatically to your Android, iPad, iPhone, PC, Mac, BlackBerry, or Windows Phone 7 device.
DOWNLOAD A 'FREE APP' HERE!
Spirit Rescue International™
Providing no-cost professional spiritual help, personal support and guidance
Take the first step towards genuine peace of mind
---------------
Sign up for the
Spirit Rescue International Newsletter
The Spirit Rescue International™ Haunted Help Forum
Discussion of paranormal and spiritual phenomena,
including peer support for those with questions or concerns

*Join Our Group On Facebook*
Join Eric Altman, Lon Strickler and Sean Forker
each Sunday at 8 PM ET as we go
Beyond the Edge!
Call toll free 1-877-677-2858 during the live broadcast
----------
Tune in each Monday for a new and exciting podcast
ANOMALIST BOOKS
Works on maverick science, unexplained mysteries, unorthodox theories, strange talents, and unexpected discoveries. Please check out their excellent and diverse catalog
"The latest news from beyond the mainstream"
Join Ben & Aaron for their weekly podcasts!
Check out Mysterious Universe Plus+ all access format!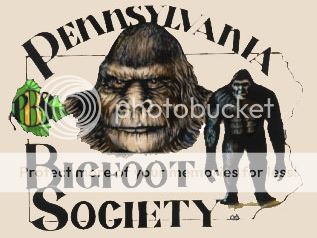 Click to submit a sighting report or encounter
Give a personal and authentic gift from their favorite celebrity

Free shipping - Bonded dealer - PCI certified
Labels: 2013, electromagnetic radiation, magnetic field, science, solar storms
Have you had a close encounter or witnessed something unusual?
Send us an email
Receive notice of each 'Phantoms and Monsters' post in real time!
Go to Phantoms and Monsters - NetworkBlogs and sign up
It's free!
Click here for this week's entertaining podcast
Add 'Beyond The Edge' Radio to your playlist!