Pennsylvania UFO / anomaly investigator Stan Gordon
recently posted the following report
:
Near Millsboro-Washington County, PA

It was late afternoon on February 10, 2013, as two men stood in a parking area not far from Millsboro in Washington County just along the bank of the Monongahela River. It was still light outside and the weather was mild and dry at the time. As the men continued their conversation, one of them pointed to the river and said "look at that."

It took a moment for the other man to look toward the water and focus on what his friend was seeing. About 30-40 feet away, a disturbance was noticed in the water. According to the witness that I interviewed, what was seen is hard to describe. There were 4-6 objects observed traveling north in the river. Each one was estimated to be about the size of a softball in size, and while it was difficult to make out a shape, they seemed roughly round. The objects appeared transparent and possibly of a grayish-silver color.

The objects moved together in a random group, yet they appeared to keep an equal distance between themselves. The witness said the speed would be similar to a duck landing on water. They were spread approximately 4-5 feet apart from each other, with an overall spread of 10-15 feet. Behind each object was a trail in the water that appeared to be about six feet in length. The trail itself seemed to be narrow and 6-8 inches in width. This gave the impression that whatever the objects were, they seemed to be propelled. The objects seemed to be all moving at the same speed.

Each object extended about 3-4 inches off the top of the water which caused the disturbance in the water as they moved. Whatever the objects were, they moved about 20 feet while under observation. Suddenly the group of objects all stopped at once and were no longer seen. It was as though they all sank or dove under the water at the same time. The witness told me that the observation of the objects "just suddenly ended," and they were gone.

There were no bubbles, ripples, or water movement observed at that point. The entire event lasted only about 10 seconds. During the incident, the two men walked as closely as they could to the edge of the water to try figure of what they were seeing.

The water at the time of the incident was still, with no ripples or wakes, and no ice or debris were nearby. Both men discussed between themselves that they saw no people in boats or on the shore, and that no ducks or fish were observed in the area. Both observers are very familiar with the river and wildlife in the area. One of the men is an avid boater. They are both puzzled as to what they saw.
If you have seen anything strange in the rivers around Pittsburgh, please contact Stan: paufo@comcast.net
NOTE: Stan contacted me last evening for my opinion of these anomalies. My best guess is that these are possible USOs (unidentified submerged objects). I asked Stan about UFO activity in the area...he confirmed that there have been reports submitted. Please contact Stan if you have noticed any strange activity related to this case or any other UFO / anomalous incidents in Pennsylvania. Lon
Silent Invasion: The Pennsylvania UFO-Bigfoot Casebook
Really Mysterious Pennsylvania: UFOs, Bigfoot & Other Weird Encounters Casebook One
'Phantoms & Monsters: Cryptid Encounters'
Don't have a Kindle device? No problem...
Free Reading Apps: Your Kindle purchase can be sent automatically to your Android, iPad, iPhone, PC, Mac, BlackBerry, or Windows Phone 7 device.
DOWNLOAD A 'FREE APP' HERE!
Spirit Rescue International™
Providing no-cost professional spiritual help, personal support and guidance
Take the first step towards genuine peace of mind
---------------
Sign up for the
Spirit Rescue International Newsletter
The Spirit Rescue International™ Haunted Help Forum
Discussion of paranormal and spiritual phenomena,
including peer support for those with questions or concerns

*Join Our Group On Facebook*
Join Eric Altman, Lon Strickler and Sean Forker
each Sunday at 8 PM ET as we go
Beyond the Edge!
Call toll free 1-877-677-2858 during the live broadcast
----------
Tune in each Monday for a new and exciting podcast
ANOMALIST BOOKS
Works on maverick science, unexplained mysteries, unorthodox theories, strange talents, and unexpected discoveries. Please check out their excellent and diverse catalog
"The latest news from beyond the mainstream"
Join Ben & Aaron for their weekly podcasts!
Check out Mysterious Universe Plus+ all access format!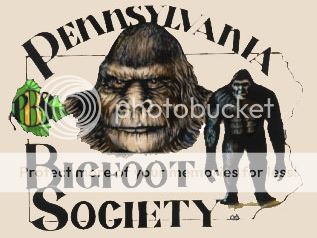 Click to submit a sighting report or encounter
Give a personal and authentic gift from their favorite celebrity

Free shipping - Bonded dealer - PCI certified
Labels: Pennsylvania, Stan Gordon, UFOs, unexplained phenomena, USO
Have you had a close encounter or witnessed something unusual?
Send us an email
Receive notice of each 'Phantoms and Monsters' post in real time!
Go to Phantoms and Monsters - NetworkBlogs and sign up
It's free!
Click here for this week's entertaining podcast
Add 'Beyond The Edge' Radio to your playlist!