UFO sightings spike in Laredo, TX
America's southern border has been a security nightmare for a century or more, creating tension over immigration and national security. But now a group of Laredo residents, aiming high-tech gadgets at the South Texas skies, says the Rio Grande isn't the only border being violated.
While no one from outer space has been taken to anyone's leader, Ishmael Cuellar and members of the Laredo Paranormal Research Society claim they have documented on video or in photos more than two dozen incidents of UFOs in the outskirts of this border town.
"A lot of this stuff is hard to explain," says member Victoria Garcia. "I'm always asking (fellow members) for explanations. I don't think we have any."
The Laredo organization's members aren't like members of other UFO or paranormal groups. They don't respond to reports and draw conclusions, preferring to rely on their own first-hand observations. None of them were "believers" who joined the group to support their personal theories; rather, they prefer the intellectual exercise of the hunt. They don't claim the UFOs are "extraterrestrial." Instead, they rule out other options and leave questions unanswered.
The Laredo sightings have provided more fuel for the fireball of speculation about strange sightings in the skies south of San Antonio.
Last fall, roughnecks working a drilling site near Artesia Wells reported seeing orange disks in the skies that formed shapes as they floated over the horizon.
Within weeks of that event, a rancher nearby also reported similar mysteries over his ranch.
Landowners in Nixon and Cotulla claim motion-sensor wildlife cameras have taken photographs of disks floating over their ranches last fall.
Those reports dovetail nicely with a video Cuellar took, using a cellphone camera, of three disks flying over the brushland north of here in December from his street. His neighbors can be heard in background "oohhing" and "aahhing."
That video went viral, picked up by the cable news networks. Other videos and images are just as compelling.
In one video, Cuellar says, a glowing object appears to take off from the ground and hover above the city. Then, it appears that two military aircraft approach the object, which abruptly disappears from sight.
Then there are the objects, says member Trinidad Soliz, similar to the Marfa Lights, that appear on the northern horizon just outside of town. The lights flicker, alternating among three, five and seven at various times. And the lights are always located in the same place and visible only in the infrared spectrum.
In another instance, several of the group's members watched a low-hanging cloud move over a stretch of mesquite brushland they were monitoring. It stopped. Then they saw two shafts of light stretching upward from it into the higher clouds. Like the Laredo Lights, they were visible only in the infrared spectrum.
This wasn't how Cueller, Soliz, Garcia and the group's other 18 members imagined they'd spend their nights.
Cueller, deputy warden at a local correctional facility, said he was part of a group of law enforcement officers making tactical training videos in an abandoned hospital in 2004.
After reviewing the video of one exercise, they noticed a streak of green light was caught on video recorded with a night-vision lens. No one saw it during the taping. A later session showed more unusual activity, again visible only via special lens.
Cuellar and friends undertook informal investigations into reports of supernatural incidents in the area. Within months, the group was chartered as a nonprofit entity. Membership includes photographers, teachers, medically trained personnel and computer techs.
The group operates out of a comic book store owned by Soliz's family, in a reading room lined by superhero posters.
Of 140 paranormal cases LPRS has investigated, Cuellar says, they've been able to debunk 105 of them. The rest remain unexplained.
Their interests expanded from haunted houses to suspicious skies in 2008 when a pair of stars caught Cuellar's attention. An amateur astronomer, he carries a pocket-sized book of star charts when he goes out at night. A check of the book indicated the stars weren't supposed to be there. When he turned to tell his daughter, Cuellar says the two stars vanished.
Soon, the society was making twice-weekly trips to the outskirts of town to watch the sky. Over the years, they invested in expensive digital cameras, lenses and computers to aid them. The group doesn't advertise or solicit donations, but allows anyone to join them on a nightly viewing session. "We let people watch what we're doing," Cuellar says. "They see what we see."
Sightings such as these will sometimes create a buzz about extraterrestrials, said Richard Shermer, executive director of the Altadena, Calif.-based Skeptics Society.
"It begins with something we can't explain," he said. "Suddenly," Shermer said, "you've got a full-blown case of extraterrestrials."
The group's official position is that the sightings aren't traditional aircraft, weather balloons or low-flying satellites. In a detailed PowerPoint presentation, the group does the math, comparing the sizes and distances of each known object to some of the unexplained things they've recorded.
Unofficially, Cuellar believes their videos have captured different types of military stealth technology that's being tested in the area. He suspects the government-sponsored craft are being used in South Texas because of the sparse population and desert terrain and may eventually roll out on the Mexican border.
"We don't make decisions about what they are," Cuellar said. "We just decide what they aren't. We act as a filter." -
My San Antonio
Fallen Angel: UFO Crash Near Laredo, Texas
Secrets of Antigravity Propulsion: Tesla, UFOs, and Classified Aerospace Technology
**********
Yellow Blob Discovered After Meteor Sighting In China
Well....here's the translation for a weird story out of China:
"Meteorite fall in Florida? Track
yesterday, the Huaxi Dushi Bao reported a suspected meteorite crashed over in Florida on the evening of 22 landscape, caused around the strong public concern.
The bizarre thing continues, the Daxian yongjin rural villagers said in own Yuanba see wonders never seen before, and there have been lined up in the four golden software objects, including the township and the police station, said not know what things.

Unidentified object four lined up
on the 23rd, Zhang Defu, Daxian Yongjin township government office over at 8:00, he received a telephone report Pine liangcun Director, said the 12 village community is reflected in the discovery of unknown Yuanba objects. After receiving the report, Zhang Defu immediately rushed to the scene. 22 night in the yard, he also saw the head of a few hundred meters high light and shadow across the rapidly wonders, when the ground was lit shining thing flashed by villagers Peng Xianyong said.
The next morning, he suddenly saw in the yard next door four children fist-sized golden objects, lined up in a distance of about one meter before and after. Then found to be soft, with sticks touch, immediately report the situation to the village community.

Soft steamed egg shares fresh smell
Zhang Defu said, when he saw these things, two villagers destroyed, there are two on the ground, the shell all golden brown. He reached for and found something soft like steamed egg, but he will not be scattered.
He gently peel outside golden superficial, which reveal something brown brown and golden brown, a few seconds later, again inside the opened, the same is true.
Zhang Defu said, he saw a long time do not know what, not flour, more than the meat of things. News carefully, very light plants emit the kind of fresh taste, but not the smell. "WCC reporter Li Gang Related saying there will be no software meteorite
Chengdu meteorite enthusiasts Mr. Liu learned the golden unidentified object In the news, certainly not a meteorite, because friction will produce thousands of degrees of heat when the meteorite entered the atmosphere, so it will not have software meteorite. He suggested sending the agroforestry sector identification is not some kind of fungus.
Huaxi Dushi Bao reporter Liu news Witnesses: fireball falling into the paddy field
yesterday morning, Florida Quxian readers scored the Huaxi media call center to 96,111 night 22, their grandparents in Yuanba rest, suddenly saw a mass of bright significant fireball fall in paddy fields of the next. Huaxi Dushi Bao reported yesterday from online read, think may be a meteorite, specifically to look for, the result is found nothing.
WCC reporter Li Gang - WCCDaily
Oh, Yuck! The Encyclopedia of Everything Nasty
Strange New Worlds: The Search for Alien Planets and Life beyond Our Solar System
The Starseed Dialogues: Soul Searching the Universe
**********
Yes...I saw a Bigfoot
Hello Lon,
I was attending college in spring 96 in Northern New York in the Adirondacks. I was driving back to the remote campus one night after being out with friends. I hadn't had more than a few drinks over the whole night, and was quite coherent, but driving alone as my friends had made some new "friends" whom had their own transportation. The turn into campus off the main highway is very ostentatious marked with a tall street lamp, large signs, and somehow I spaced out and missed the turn, when its the only turn for miles... As I came within a few miles from the next little town I realized I had missed the turn, and turned around. It was a clear moonlit night and I decided to turn out my headlights to see how the viewing was, and I could see perfectly. So I decided foolishly but fortuitously that it'd be fun to drive back without lights on. As I rounded the last bend before my school I saw a large bipedal creature standing under that street lamp looking up at it. At that point of rounding the turn i was about 400 yards away. I saw it for about 3 seconds, it looked down, took three swift steps and was out of sight into the vast forest. My initial reaction was to explain it away as something else, but I cannot deny it was anything other than Bigfoot. I was honored to have finally seen one for my own satisfaction and for further verification to their existence beyond my internal feeling, and the observations of others. Aaron E.
**********
Man Buried Alive As 'Cure' After Being Struck By Lightning 4 Times
The saying lightning never strikes the same place twice apparently does not apply in Alexander Mandón's case.
The 20-year-old Colombian has been struck by lightning four times since September. So to "cure" his electrical attraction, a local indigenous doctor recommended that Mandón be buried alive in an upright position, Spanish-language publication "Noticias Uno" reports.
Burying Mandón allows the surrounding dirt to absorb any inappropriate electrical charges in his body, according to the indigenous healer.
The first attempt was unsuccessful, since Mandón was not positioned the correct way. So, residents of Mandón's native town Sampués, a community more than 300 miles north of Bogotá, tried again.
In a video of the burial, several people work to cover Mandón in dirt. Ultimately, the group entombs Mandón's entire body, except for his head.
Mandón's faulty "electrical charge" has been a heavy burden on the 20-year-old. He was struck by lightning for the third time while serving in the Colombian military. His commander became concerned about the risk and discharged Mandón, "Colombia Reports" notes.
However, the lightning strikes did not stop there. Following his return home to Sampués in northern Colombia, Mandón was struck by a bolt, yet again, outside a cantina where he once worked. Mandón's fourth lightning strike left him trembling and struggling to walk, leading Mandón to seek out the traditional medicine doctor.
While it would be difficult to determine whether the treatment worked, Mandón plans to stay inside for the foreseeable future.
Lightning strikes, which can contain as many as 100 million electrical volts, can cause cardiac arrest or serious injury, including severe burns and brain damage, National Geographic reports. Though the electrical discharges do kill (in 10 percent of cases), surviving a strike remains more likely.
In 2011, South Carolina resident Melvin Roberts survived his sixth lightning strike. -
THP
'Phantoms & Monsters: Cryptid Encounters'
Don't have a Kindle device? No problem...
Free Reading Apps: Your Kindle purchase can be sent automatically to your Android, iPad, iPhone, PC, Mac, BlackBerry, or Windows Phone 7 device.
DOWNLOAD A 'FREE APP' HERE!
Spirit Rescue International™
Providing no-cost professional spiritual help, personal support and guidance
Take the first step towards genuine peace of mind
---------------
Sign up for the
Spirit Rescue International Newsletter
The Spirit Rescue International™ Haunted Help Forum
Discussion of paranormal and spiritual phenomena,
including peer support for those with questions or concerns

*Join Our Group On Facebook*
Join Eric Altman, Lon Strickler and Sean Forker
each Sunday at 8 PM ET as we go
Beyond the Edge!
Call toll free 1-877-677-2858 during the live broadcast
----------
Tune in each Monday for a new and exciting podcast
ANOMALIST BOOKS
Works on maverick science, unexplained mysteries, unorthodox theories, strange talents, and unexpected discoveries. Please check out their excellent and diverse catalog
"The latest news from beyond the mainstream"
Join Ben & Aaron for their weekly podcasts!
Check out Mysterious Universe Plus+ all access format!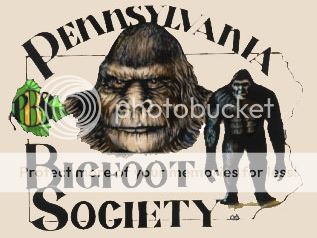 Click to submit a sighting report or encounter
Give a personal and authentic gift from their favorite celebrity

Free shipping - Bonded dealer - PCI certified
Labels: alternative news, bizarre, breaking news, fortean, oddball, UFOs, weird
Have you had a close encounter or witnessed something unusual?
Send us an email
Receive notice of each 'Phantoms and Monsters' post in real time!
Go to Phantoms and Monsters - NetworkBlogs and sign up
It's free!
Click here for this week's entertaining podcast
Add 'Beyond The Edge' Radio to your playlist!