Worldwide 'Bermuda Triangle' Zones
When ships and planes mysteriously vanish -- sometimes without a trace -- speculation runs wild.
Many worry about the conventional -- pilot error, kidnapping and terrorism come to mind. And there are those who worry about the supernatural.
Acclaimed fashion designer Vittorio Missoni and five others boarded a twin-engine BN-2 Islander aircraft in the Los Roques island chain near Venezuela on Jan. 4. They were headed for Caracas and had only flown about 11 miles when they vanished into thin air.
After hundreds of people in boats, planes and helicopters searched the area for days, no wreckage or debris of any kind was found, according to ABC News.
The mystery deepened when the only item that turned up was a bag that didn't even belong to anyone on the Missoni flight. The bag, recovered on the nearby island of Curacao, was placed onto Missoni's plane while its Italian tourist owner, caught a different flight out of Los Roques.
More recently, according to Vogue News, two bags belonging to Missoni were found on the island of Bonaire in the Netherlands Antilles. A statement released by the Missoni family said that, a month and a half after Missoni's plane vanished, "the case is not closed."
Something else added more fuel to speculation that Missoni's flight may have been deliberately diverted. According to ABC News, Missoni's son, Ottavio, told an Italian newspaper that a puzzling text message was reportedly sent from the cellphone of Guido Foresti -- one of the passengers on the missing plane -- to Foresti's son two days after they disappeared.
The younger Missoni told the newspaper the message said: "Call now. We are reachable." No follow-up news has been reported about this.
So what happened to Missoni's plane? Could foul play have been involved, in an area that has seen its share of kidnappings or hijackings by possible drug dealers?
The Guardian reports that unexplained plane crashes and disappearances have allegedly occurred over the last 10 years in the same geographic location between Caracas and the Los Roques chain of 350 islands, cays and islets covering an area of about 40 kilometers.
If any of this sounds even vaguely familiar, it's probably because this area, dubbed locally as the Los Roques Curse, is not far from the infamous Bermuda Triangle -- bordered by Bermuda, Florida and Puerto Rico -- where people, planes and ships have vanished for decades.
1918: The U.S.S. Cyclops, a World War I Navy vessel, is refueling ships in the south Atlantic Ocean. After stopping in Barbados, the ship, with more than 300 passengers and crew aboard, vanishes without a trace in the Bermuda Triangle.
1945: During a training exercise, five U.S. Navy planes disappear in the same Bermuda Triangle area. Adding more mystery to the incident, a search aircraft sent to find the lost planes also unexplainably vanishes.
1950: A Northwest Airlines flight -- with 55 passengers and three crew members -- is en route to Minneapolis from New York City when it apparently simply drops out of sight while passing over what's known today as the Michigan Triangle.
1955: Nine ships disappear from an area of the Pacific Ocean about 60 miles south of Tokyo. Another ship sent to find them also vanishes. This has been dubbed The Devil's Sea.
All of the above cases involve ships or planes that mysteriously vanished and the explanations of those incidents may seem as diverse as the number of cases themselves:
-Unexpected severe weather conditions
-Pilot or captain error
-Pirates or kidnappers
-Methane gas buildups capable of sinking a ship without warning
Of course, disappearances in the infamous Bermuda Triangle and some other areas have come amid fears of UFOs, mysterious vortexes, time portals and sea monsters. To be sure, fear can play on any nervous traveler's mind, but some disappearances just defy conventional explanations and fall in the murky category of unexplained phenomena.
Numerous smaller ships and planes have disappeared in the decades following the 1940s after often reporting disturbances causing compasses, radios and other instruments to malfunction.
And yet, according to the United States Coast Guard, the Bermuda Triangle is much ado about nothing.
"The Coast Guard does not recognize the existence of the so-called Bermuda Triangle as a geographic area of specific hazard to ships or planes," the Coast Guard says on its website. "In a review of many aircraft and vessel losses in the area over the years there has been nothing discovered that would indicate that casualties were the result of anything other than physical causes. No extraordinary factors have ever been identified."
Writing in Skeptoid.com, Brian Dunning says that "transportation losses inside the Bermuda Triangle do not occur at a rate higher than anywhere else, and the number of losses that are unexplained is also not any higher. Statistically speaking, there is no Bermuda Triangle."
Since the 1990s, more than a dozen cases have been reported "in which small aircraft have either crashed, disappeared or declared emergencies while traveling through the area," according to The Guardian. "In 2008, 14 people were killed when a plane making the same journey as Missoni's crashed into the sea. No wreckage was ever found and only one body was recovered."
Writing in Discovery News, noted skeptic Benjamin Radford points out that the Caribbean Sea has an enormous amount of boat and plane traffic.
"The only way to get to and from those islands is by boat or plane, and -- like cars, boats or anything else -- more traffic than average means more accidents and mishaps than average. If anything, it's surprising there aren't more crashes," Radford wrote.
While The Bermuda Triangle is the most famous of areas around the world laying claim to causing people, planes and ships to vanish, there actually hasn't been such a report from there for almost a decade. -
THP
Into the Bermuda Triangle: Pursuing the Truth Behind the World's Greatest Mystery
The Fog: A Never Before Published Theory of the Bermuda Triangle Phenomenon
Discovery of Flight 19
**********
'Star Trek' cast visiting NASA and the space shuttle 'Enterprise' 1976
**********
American alligator range heading toward the U.S. Mid-Atlantic
Alligators are hemmed in to a narrower band of habitat today. The northernmost point of their range in the wild is traditionally thought to be in North Carolina, about a dozen miles from the border with Virginia. But it wouldn't take much of a temperature shift to allow them to move north. In fact, they have probably already slunk into the Commonwealth.
Three temperatures restrict the range of alligators. First, if the temperature of an egg drops to about 86 degrees Fahrenheit or lower during the first week of incubation, it will be female. Normally the temperature varies in a nest, and some hatchlings are male while others are female. (In mammals, sex is usually determined by which sex chromosome is in the sperm that fertilizes an egg. In many reptile species, however, embryos can develop into either males or females depending on environmental conditions.) If the ambient temperature is too low, then all of the alligator offspring will be female, which doesn't make for much of a breeding population in the long run. A climate that produces temperatures in this range could support a temporary boom in baby alligator numbers if a few mature adults move into the area and start reproducing, but population growth will halt if the old migrant males die and aren't replaced by young males.
A prolonged drop below 80 degrees will result in eggs that don't develop at all. Mother gators can help regulate the temperature of their eggs by piling vegetation on top of their nest to produce heat through composting. But alligators still need warm air in the late spring to maintain an egg-friendly temperature.
Finally, there is the matter of where an alligator can survive, reproduction aside. American alligators are more hardy in the face of cold temperatures than are other modern crocodilians, and they can survive far north of where they can reproduce. Their growth slows dramatically in colder areas, but they are able to burrow into the ground and slow down their metabolism when necessary. It is unclear what their limitations are, but some illegally released pets have appeared to do quite well as far north as southern Ohio.
As average annual temperatures have increased in recent years, the zone in which alligators could plausibly both survive and reproduce has moved north. With the northernmost known population of gators so close to Virginia in the first place, it wouldn't take much to get them established in a completely new state. Some locals already report sightings in the vicinity of Back Bay, southwest of Virginia Beach. Officially, there are no alligators in Virginia. But in practice, I don't think the alligators have paid attention.
Last year, I put the word out that I was interested in alligator sightings within Virginia, and I was showered with emails reporting gators seen and in some cases even killed. Even the official, fully documented cases have been marching steadily north. There is little question that a grown alligator was documented only 5 miles from the Virginia border in 2011. Odds are that the species is now here in my home state. The question is how many of them have arrived and whether the spring temperatures are high enough to allow them to breed.
Arguing against the concept of global warming has become an exercise in absurdity. Last year was the warmest year on record in the Lower 48 states, and the weather is becoming hotter on the whole. This temperature shift has ecological consequences that tend to favor cold-blooded wildlife. The American alligator, the venomous cottonmouth snake, and the Carolina anole each find the northern limit of their range right around the Virginia/North Carolina border. All can now expand their ranges.
Virginia biologist and blogger Kirk Mantay pointed out to me that just because an animal can move to a new habitat doesn't mean that it will do so right away. Alligators won't necessarily pour into Virginia; their movement will be gradual. First, you must have some gators that are unsatisfied with where they live or that have been pushed out of their previous territories by competition with other gators. Those alligators in dispersal will move outward and stop when they arrive in an area where there is plenty of food. It could take a decade until there are so many gators in the Old Dominion that it is no longer possible to deny their presence.
Yet odds are that alligators will be denied for as long as possible. Every government agency involved in monitoring or regulating wildlife in Virginia has a strong incentive to claim that alligators aren't here. For what is to gain? As Mantay put it: "Once any (or each) agency acknowledges that the species exists in the state, then broad actions have to be taken to assess it." He points out that government agencies would have to decide whether the species should be considered invasive in Virginia, endangered, or something else altogether. "Real plans, with real biologists, would have to be put in place, per state and federal laws. That will cost lots and lots of money." It's much easier to claim that every wild alligator spotted in Virginia is either a figment of someone's imagination or an escaped pet.
It is impossible to precisely predict how far north the American alligator could spread. That will depend in part on how out of control global warming becomes. Perhaps their move will stop near the city of Virginia Beach, in the area where the animals are probably already living. But if temperatures climb high enough, vagabond gators could start cruising toward the James and Potomac rivers a few decades from now. Washington, D.C., is only about 150 miles away, as the crow flies, though longer as the gator might swim.
This expansion into Virginia is probably more historic to humans than it is to alligators. Gators and their ancestors have moved up and down what is now the mid-Atlantic coast many times over millions of years as the climate has warmed and cooled. So far, the current shift is modest by historical standards. But if the trend keeps going, then New York City had better keep an eye on its sewers. -
from an email
American Alligators: Freshwater Survivors (America's Animal Comebacks)
Animal Skulls: A Guide to North American Species
**********
Is there a crocodile in the River Thames?
It could be a load of croc, but a story on this scale may have teeth.
A West Reading man has seen what he believes to be a crocodile in the River Thames near Caversham Bridge.
Now Richard Smith, 64, is getting stuck into reptile research because he wants to know if anyone else has seen one.
Mr Smith spotted his croc last summer at the beginning of June on a hot day about 200 yards up river from Reading Rowing Club.
But having more recently spoken to a tackle shop owner who reported a similar sighting, Mr Smith visited the Reading Post offices this week keen to hear if other people had seen the creature.
He said: "I was cycling on my own and I saw what I thought was a bough of a tree with four stubby branches on it close in to the bank.
"As I got closer I saw it was a crocodile.
"It was about 4ft long. It had a 2ft tail and 2ft body.
"I got off my bike and ran back to where it was, but it had gone. I ran along the river for about 50 yards, but it wasn't there any more."
Mr Smith then recalled another incident when he was walking near the boat chandler at Scours Lane a year before when he saw a group of Canada geese on the other side of the river.
He said: "One goose was pulled under the water, he tipped over on one side, his right wing flapping then disappeared under the water, not to be seen any more."
At the time, Mr Smith imagined the predator who got the goose was a "very big pike" but having seen the crocodile since he thinks it could have been the culprit.
He said: "I was talking to someone at a fishing tackle shop recently and I was telling them about this and the man in the shop said he was on the bank of the Thames near Tilehurst station and he saw a fully grown swan pulled down into the water and it totally disappeared."
Mr Smith, a retired university lecturer in building sciences, said: "I am not sure whether the crocodile I saw would be big enough to overpower a swan – swans are pretty big."
He went on: "I don't think the crocodile that I saw would be big enough to be very dangerous, but I can imagine in time there might be reports of dogs swimming in the river being caught by it."
When asked how he thought a crocodile would survive a British winter, he said: "There are lots of deep holes under the banks along the Thames where it could hibernate."
Crocodiles are ambush hunters, waiting for fish or land animals to come close, then rushing out to attack. As cold-blooded predators, they have a very slow metabolism, so they can survive long periods without food.
Crocodile expert Shaun Foggett, director of Crocodiles of the World in Witney, Oxon, said crocodiles would not only not survive an English winter, they would even have difficulties in an English summer because of the cold nights.
He said alligators were a little more "cool tolerant" and could become acclimatised in the summer, but would not survive in winter temperatures.
"We get asked about a lot of these sightings and I think it is people letting their imaginations run away with them," he said.
Mr Smith would like to know if anyone else has had a similar sighting along this stretch of the River Thames. -
Get Reading
**********
'They' Communicate!
Baker, Louisiana - 2/2/2013 - unedited:
I was at home. I just finished cooking dinner and doing homework with my son. Im a single dad, so I need a good 15 minute break after I clean up and get him comfortable. I usually go outside after the sun sets to get a breather. We live near the EBR airport on the North side. I am quite familiar with most aircraft, both on the ground and in the air at all altitudes, at any time of the day or night. Iv worked with both civilian and military aircraft hands-on and am quite familiar with their functions and capabilities. However, I have been seeing something or someone for three years now not previously seen in all my life. It usually begins like this. Im exhausted. I go outside. I say a prayer and ask for a sign... Almost immediately a bright, white, star-like object appears. It materializes as it travels in a straight line. Most of the time, I see the light as it materializes, although sometimes I do not see it right away. I realize this may sound strange, but I speak to the person in the light. The very first time this happened three years ago, I asked "If you hear me then blink once, really bright". Ever since then, the light has appeared and blinked once, really bright. The first couple of times when it did this, I ran straight for the house, I was so afraid. On occasion, if I dimly flash a signal with my flashlight, the object will flash a second time and then dim out. The flash of this object is like a slow dimmer light getting brighter and bigger like the brightness of the sun coming straight at you. Its physically feels very close, then slowly retreats to its original illumination while maintaining its heading and speed. The feeling of these events, remain consistent. It is a feeling of fear. a good fear, if that is possible. I suppose it is good because I know someone is watching. They are highly advanced and obviously powerful. I also know that they could have harmed me by now if they wanted to, but have not, or at least not to my knowledge. I have questions, but I will not listen to just anyones thoughts on the matter. I believe in Good, God and Jesus but I also know the opposite exists. Who am I seeing at night? are they good/ benevolent? Or are they gathering Intel to harm us? -
MUFON CMS
A.D. After Disclosure: When the Government Finally Reveals the Truth About Alien Contact
DIMENSIONS: A Casebook of Alien Contact
Messages: The World's Most Documented Extraterrestrial Contact Story
**********
Visiting Hong Kong in the near future? Don't wander out of downtown....
Claustrophobic images show how slum families squeeze their lives into the tiniest apartments
-Bird's-eye images released by social group documenting plight of poorest in one of world's richest cities

-Group's director: 'Lurking beneath this prosperity is great inequality and a forgotten group of poor people'

-With a land mass of 1,104sq km and a population of 7 million, it is also one of the most densely populated
They are barely bigger than a toilet cubicle.
Yet these depressingly cramped spaces serve as a kitchen, living room, dining room, bedroom, pantry and everything in between for their cooped-up inhabitants.
Those unfortunate enough to live in these urban slums range from the elderly and unemployed to low-income families and singletons.
Their location? Hong Kong. One of the richest cities in the world.
Continue reading at Daily Mail
You may also want to read
People Living in Cages in Hong Kong
Asian Godfathers: Money and Power in Hong Kong and Southeast Asia
Political Reforms and Corruption in Hong Kong
'Phantoms & Monsters: Cryptid Encounters'
Don't have a Kindle device? No problem...
Free Reading Apps: Your Kindle purchase can be sent automatically to your Android, iPad, iPhone, PC, Mac, BlackBerry, or Windows Phone 7 device.
DOWNLOAD A 'FREE APP' HERE!
Spirit Rescue International™
Providing no-cost professional spiritual help, personal support and guidance
Take the first step towards genuine peace of mind
---------------
Sign up for the
Spirit Rescue International Newsletter
The Spirit Rescue International™ Haunted Help Forum
Discussion of paranormal and spiritual phenomena,
including peer support for those with questions or concerns

*Join Our Group On Facebook*
Join Eric Altman, Lon Strickler and Sean Forker
each Sunday at 8 PM ET as we go
Beyond the Edge!
Call toll free 1-877-677-2858 during the live broadcast
----------
Tune in each Monday for a new and exciting podcast
ANOMALIST BOOKS
Works on maverick science, unexplained mysteries, unorthodox theories, strange talents, and unexpected discoveries. Please check out their excellent and diverse catalog
"The latest news from beyond the mainstream"
Join Ben & Aaron for their weekly podcasts!
Check out Mysterious Universe Plus+ all access format!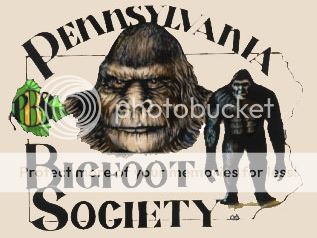 Click to submit a sighting report or encounter
Give a personal and authentic gift from their favorite celebrity

Free shipping - Bonded dealer - PCI certified
Labels: alternative news, bizarre, breaking news, fortean, oddball, weird
Have you had a close encounter or witnessed something unusual?
Send us an email
Receive notice of each 'Phantoms and Monsters' post in real time!
Go to Phantoms and Monsters - NetworkBlogs and sign up
It's free!
Click here for this week's entertaining podcast
Add 'Beyond The Edge' Radio to your playlist!