Infernal Machine: Noun. An explosive device designed to harm or destroy, especially with criminal intent."
As a preface to this article, I encourage you to read my previous articles on the topic of my experiences on the reptilian subject. My name is Matt R. I am 35 yrs old. I am a former New orleans police officer, who served during Katrina. Over the past 10 years, I have had numerous reptilian alien abductions. The most interesting of these was a mass abduction in 2005, which involved numerous other police and military members. For the latest update on that topic, please refer to these links:
http://naturalplane.blogspot.com/2012/11/the-katrina-abductions-new-revelations.html
https://soundcloud.com/panamaorange/reptilianabductionsupdate2012
Recent controversy over firearms has inspired me to evaluate a newly unveiled arizona reptilian encounter by a truck driver, which explicitly deals with the issue of reptilian weapon tech. In my previous articles, I have discussed my encounters with some of the reptilian's unique devices. Specifically, their powerful backpack powered "energy flamethrower" type weaponry. A number of other reptilian abductees have seen the reptilians armed with these same weapons.One such abductee , ken bakeman, is in the process of releasing an ebook trilogy on some similar experiences (
http://www.kenbakeman.com/reptilian_index.html
) When fired at full blast, the effect of these guns is quite overwhelming. The volume of fire and sparks produced, paired with the reptilian's fearsome appearance, explains why cultures around the world feared "fire breathing dragons". Human's had no reference point for pyrotechnic energy projectile weapons, until just a few centuries ago. The notion of a battery pack as a potential source for such a weapon was not even imaginable, until the 20th century. When confronted by a 7ft reptilian wielding such a weapon, the only conclusion they could reach was that these "dragons" were spitting flaming venom of some sort.
But, this leaves the question as to why the reptilian's use such incendiary methods to begin with. Why not use a more efficient particle beam, or some kind of resonant phaser? Yes , human militaries use incendiary weaponry. But, its certainly not a core staple of our artillery and firearms. Modern militaries don't make a practice of firing incendiary weapons near civilians, as a crowd control method. But, the reptilians involved in the "mall crowd control training" scenario I saw were doing exactly that. They were firing these weapons into garbage cans, benches, and lamp posts. The result was a thick shower of sparks, which pelted the nearby humans. These other human abductees were playing the role of civilians,potential looters, and rioters. Their fearful reaction to the light,heat , and sparks was quite dramatic. I can only imagine that reptilians have shot these same weapons near humans for centuries, as a means of warding them away from their territory. This would have left quite a few witnesses alive to be able to attest to the ferocity of "fire breathing dragons" .
I have now come across a case that may explain why the reptilians use such incendiary weaponry. A truck driver in arizona happened upon a laser backpack armed reptilian after it had recently cooked a deer with one of these weapons. She was literally holding the lightly seared carcass of the animal in her arms, and eating it without utensils.Here are two videos on the subject. Mr Ballard is a vietnam veteran, who has also served on a NATO base in germany.
http://www.disclose.tv/action/viewvideo/110344/ET_Alien_Reptoid_encounter_in_Arizona_State_USA_by_Robert_L_Ballard_ET_Reptilian_photos/?utm_medium=referral&utm_source=pulsenews
http://www.disclose.tv/action/viewvideo/110258/ET_Alien_Reptoid_encounter_in_Arizona_State_USA_by_Robert_L_Ballard_recorded_by_x17guy/
This may explain why so many reps are seen with these devices. They are as much hunting tools, as defensive tools. In a quick 5 to 6 second blast, they can lightly broil any animal , leaving it ready to consume. It would appear that they are evolved enough to at least want to eat their meat "rare" and not totally raw. Perhaps this quick torching method is enough to at least purify the prey's outer skin of bacteria and parasites? This would also explain why so many reps are spotted wearing only these backpacks, and no other pouches for food rations. They don't need to carry any equivalent of MRE's, when they have these weapons and access to prey like deer. Their teeth and jaws don't require the amount of cooking and preparation that humans grew accustomed to, over the last several million years. Based on the size of their jaws, and teeth, they could probably consume a seared duck or pig in just a few minutes. After being bit by a reptilian in my 2003 "initiation", I can certainly attest to the strength of their jaws. It literally felt like someone dropped a bear trap over my left collarbone. I can only imagine that if the reptilian didn't hold back, he probably could have crushed half my body with one bite.
As J. Montaldo testified to in a recent interview, another participant in the 2005 "mall crowd control training" group abduction was bitten by a reptilian. The abductee, who is in the national guard, made a flippant comment towards a reptilian, in response to its demand that he "hurry up". It responded with a powerful lunging bite to his shoulder, which left some serious bruising. Joe notes that this reptilian even bit him in the same area of the shoulder where I received a bite, in 2003. Me and this other witness had no contact with each other, but, we both described very similar details. The point is, their alligator like bite force is so powerful, it can stun you without even breaking the skin. It is accurate, fast, and powerful. More than one rep abductee has heard the threat " i'll bite your head off" from a reptilian. They probably are not bluffing. Reptilians have exhibited enough lunging speed and force to be able to sever bone as easily as flesh. And, that's just when they are holding back, and nipping.
That kind of jaw physiology implies that they can eat large chunks of prey, with little or no cooking. Skinning and deboning is nearly mandatory for humans, but, likely just a luxury option for reptilians. These " dragon flame" backpacks are tuned to be a "swiss army knife" of survival and defense. By having a thermal weapon which can cook anything, they have a tool that is defensive, good for hunting, light cooking, and crowd control. I can only imagine how many farmers and shepherds have been confronted by these reptilians, throughout history. These weapons let them barge into an animal pen, kill and lightly cook something in just seconds. And, even if the farmer gets their in time, the reptilian will merely fire the same weapon near them, pelting them with enough sparks and flame to send them fleeing. Just a single 7ft reptilian armed with one of these weapons would have been scary enough to send an entire village fleeing. They would then return to find sheep and pigs nearly cleaved in half in a single bite. This would certainly explain why this " dragon fire " mythology is so internationally universal and lasting.
As perfect as these weapons may sound, they do have one glaring weakness. And, that weakness explains another aspect of dragon mythology. Dragons were known to perpetually retreat to lairs, usually caves. The primary reason for this tendency was in the design of their "dragon fire" backpacks. The main power source is clearly a capacitor battery, not an independent power reactor. Most of these backpacks are relatively low profile. In fact, the ones seen in most experiences are as slim as a briefcase. In some instances, they can be a bit bulkier. But, even the largest backpacks do not appear to be complex "reactors", but merely simple battery cells. As such, they are subject to a natural discharge rate. The most advanced rechargeable battery tech imaginable still has a natural discharge problem. To keep these weapons recharged , these reptilians would have had to return to a larger power source. These caves and lairs were often the entrances to larger underground cities. At the very least, most lead to tunnel networks which provided access to these bases.
The only culture that seemed to figure out that these caves were entrances to larger cities were the people of ancient india. "Nagas", the snake god people, were known to have energy weapons and flying craft. But, most other cultures made the mistake the intial cave parts of the entrance were as deep as a dragon's lair went. Any forage into these caves would result in being attacked by the outer perimeter of the reptilian's subterranean security. So, many cultures began to just assume the "dragons" lived near the cave entrance. There was no safe way of travelling any further into these portals. For some reason, the reptilians in india saw fit to invite certain humans in to see their subterranean cities. Why they kept such strict security in other regions is an open question. It could be that the subterranean cities in western europe, and much of asia, were only outposts. Based on mythology, and what reps have told abductees directly, the biggest underground cities are in the middle east. The massive cities of the "Nagas" in india are certainly within that region. Cities that large were probably never at risk at being overrun by human barbarians from the surface. So, they could afford the danger of inviting some humans, as tourists.
It is important to realize that reptilian activity on this planet has remained consistent for thousands of years. It is only our own perspective that has evolved. From seeing them as helpful gods in sumeria, to intimidating dragons in the dark ages, and now reptilian astronauts. Of all these separate incarnations of perspective, the identity of the dragon still seems to hold importance among the reptilians. After my 2003 "initiation" abduction, I actually found the constellation of draco drawn across the hood of my car. And, quite a few reptilian abductees have heard some reptilians refer to themselves as "draco". The final stage of this evolution in their relationship to earth seems to be upon us. As many have seen in recent interactions with them, the "warrior caste" of the reptilians wish to establish themselves as an auxillary military and policing force. This would be in line with the security roles they have been seen to provide for greys, and even nordics. Of the 3 major types of races visiting ( human , grey, reptilian) they certainly seem to have the best capacity to handle such roles. This is an increasingly socially unstable planet. I cannot see how the US escapes the riots we have seen in southern europe, and the mideast. The question is, are the reptilians really preparing to exploit this. Or, is it that they have the foresight to know this kind of instability is inevitable?
At this point, the only unknown is what will be the trigger for their deployment. And, exactly how many will be deployed? The reptilians are not just limited to their underground population. It is entirely possible they will ship in more troops from their offworld colonies and planets. Based on their historical involvement in the USA , they do seem to be interested in the southeast and southwest US regions. They are drawn to the warm climate in these areas. As some of the other witnesses in the "mall training" abduction noted, the reptilians were running multiple parallel scenarios. Some involved fighting other humans, some involved just suppressing looters, and some even involved fighting an insectoid type race. (You can listen to the latest updates on this abduction here
https://soundcloud.com/panamaorange/reptilianabductionsupdate2012
) The point is, even the reptilians do not seem to have a single concrete intervention scenario in mind. Instead, they are prepared to respond to multiple scenarios. I don't know what the trigger will be. I only know we are at the threshold of many potential catalysts. Based on their increasingly symbiotic relationship with some elements of US and NATO, it may be the human authorities who give the final "green light".
Matt R.
If you are a journalist, producer, or researcher, you can contact me at
circlepanama@gmail.com
NOTE: I do not endorse or impugn any of the narrative posted by the author. It has been posted solely as the opinion of the author without any input by myself (unless I was quoted). The narrative has been published, as received, without any edits. I will state that I believe that there are other humanoid beings living among us, either alien species or entities bio-engineered from terrestrial lifeforms. Beyond my statement you are left to your own conclusions...Lon
The Secret History of the Reptilians: The Pervasive Presence of the Serpent in Human History, Religion and Alien Mythos
- an excellent book! Lon

Children of the Matrix: How an Interdimensional Race has Controlled the World for Thousands of Years-and Still Does
A New Order Of The Ages: Volume One: A Metaphysical Blueprint Of Reality And An Exposé On Powerful Reptilian/Aryan Bloodlines
Flying Serpents and Dragons: The Story of Mankind's Reptilian Past
'Phantoms & Monsters: Cryptid Encounters' Now Available!
Don't have a Kindle device? No problem...
Free Reading Apps: Your Kindle purchase can be sent automatically to your Android, iPad, iPhone, PC, Mac, BlackBerry, or Windows Phone 7 device.
DOWNLOAD A 'FREE APP' HERE!
Borrow this book for free on a Kindle device with Amazon Prime.
Buy a Kindle today

and start your Amazon Prime free trial
to borrow this book and others at no cost.
Spirit Rescue International™
Providing no-cost professional spiritual help, personal support and guidance
Take the first step towards genuine peace of mind
---------------
Sign up for the
Spirit Rescue International Newsletter
The Spirit Rescue International™ Haunted Help Forum
Discussion of paranormal and spiritual phenomena,
including peer support for those with questions or concerns

*Join Our Group On Facebook*
Join Eric Altman and Lon Strickler
*LIVE*
each Sunday at 8 PM ET as we go
Beyond the Edge!
--> Buy official 'Beyond the Edge Radio' gear <--
ANOMALIST BOOKS
Works on maverick science, unexplained mysteries, unorthodox theories, strange talents, and unexpected discoveries. Please check out their excellent and diverse catalog
"The latest news from beyond the mainstream"
Join Ben & Aaron for their weekly podcasts!
Check out Mysterious Universe Plus+ all access format!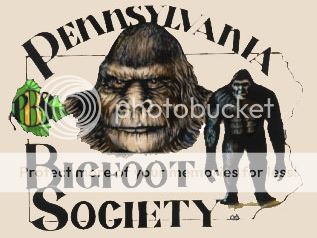 Click to submit a sighting report or encounter
Give a personal and authentic gift from their favorite celebrity

Free shipping - Bonded dealer - PCI certified
Labels: alien beings, conspiracy, government, humanoids, military, reptilians, unexplained phenomena
Have you had a close encounter or witnessed something unusual?
Send us an email
Receive notice of each 'Phantoms and Monsters' post in real time!
Go to Phantoms and Monsters - NetworkBlogs and sign up
It's free!
Click here for this week's entertaining podcast
Add 'Beyond The Edge' Radio to your playlist!