Princess Diana ancestor Lady Winchcombe is haunting Kate Middleton family's £4.7 million home
A ghost related to Princess Diana is haunting the Duchess of Cambridge's parents, the Sunday People has revealed.
At midnight, the spectre of Lady Frances Winchombe is said to ride with four headless coachmen past Michael and Carole Middletons' new home, a £4.7 million manor, in Bucklebury, Berks.
The restless banshee, who died of a broken heart after her husband cheated on her, ended her life in the area.
Councillor Wynne Frankum said: "The story of Lady Winchcombe is well known around here. The ghost is a chariot drawn by six black horses driven by headless postillions and a lady clad in white."
Michael, 63, and Carole, 57, invited expectant parents William, 30, and Kate, 31, to the Grade II listed Georgian house over the Christmas holidays.
And residents report strange noises coming from Lady Winchcombe's coach, said to rattle along the lane there.
Historian Martin J Wayland has collected several sightings and reports for his book Kate Middleton Country.
He said: "Lady Winchcombe is a descendent of the Spencer and Churchill families and the British Royal Family, she is related to the Stuarts as well as a distant relation to Lady Diana Spencer.
"I can trace her haunting and first recorded sighting back to 1898."
Lady Frances was married to Queen Anne's Secretary of State Henry St John for 18 stormy years.
In 1715 he ran off with £13,000 from the estate to live with his mistress, the Marquise de Villette, in her French chateau at Marcilly.
Martin said: "She died of a broken heart and shock after starving herself in October 1718, at 37.
"She wasn't buried until the December – which is why we think that she could never rest in peace." -
Mirror
**********
'House of doom' sees nine die in 15 years
Built just 25 years ago in the Gatow district of Spandau, the large house has been home to a brothel owner who ended up decapitated, the suicide pact of a British journalist and his lover, and the murder-suicide of an entire family.
The most recent was scientist Lorin W., who earlier this month bumped his car into the vehicle in front at the traffic lights. When the driver rang the police, the Siemens employee tore off onto the motorway, where he lost control at a speed of 200kph and died in the crash.
But Lorin W. was not the first to meet his maker in a nasty accident. A brothel owner who was renting the top floor apartment was decapitated while flying down the nearby Autobahn on his motorbike in 2003.
Summer 2012 and Berlin police were called to the building's maisonette apartment, where they found the bodies of 69-year-old Kristian B., his wife Kathrin, 28, and their two sons aged six and three.
The debt-riddled asset consultant had suffocated them all before killing himself with a plastic bag. He had previously given up his infant daughter into a baby hatch.
Officers also found the bodies of British journalist John D. and his partner Jörg K, the pair both had advanced stage AIDS and decided to commit suicide together.
Another suicide rocked the house in 2000, when a Dutch man taped up all of his doors and windows, lit a barbecue and died shortly after of carbon monoxide poisoning. -
The Local
**********
Security Guard Driven Insane By Female Ghost
January 25, 2013 [PDN]; at 11 p.m., a report of a madman shattering a temple mirror in the Abbot's parsonage was received by Pol. Capt. Vitsanu Chaisuwan, Deputy Inspector, Pattaya police station.
The incident occurred at the Phosamphan temple, located on the side of Pattaya-Na Kleu road, Moo 5 Tambon Na Kleu, Amphur Banglamung.
At the scene, police found the monks and novice monks restraining the trouble maker, identified as Mr. Phonsiri Janthamas, age 45. He had been cut by the damaged mirror on his left hand, which was bleeding heavily.
Mr. Phonsiri was trembling uncontrollably and appeared to be deathly afraid of something. He told police that he could see the ghost standing beside the wall of temple. The officers tried to calm him down, but were unable to calm his intense fear that made him insane. So the police restrained him and brought him to the police station to calm his emotion.
Officers inspecting the parsonage of the abbot discovered that one of the sliding mirror doors to the entrance had been hit until it was broken. Police questioned the Abbot, who said he had been sleeping in the parsonage, when he heard an intruder attacking the mirrored door until it shattered.
The sound of the violence scared the Abbot so much, he thought a robber had come to rob or beat him. So the Abbot didn't dare to venture out of the parsonage, and waited for the police to arrive.
Police then questioned the suspect's co-worker, identified as Mr. Wutthiphong Phangdaboot, age 26. He told the police that Mr. Phongsiri is a security guard at a department store in north Pattaya.
After the two men had finished their work shift that night, Mr. Phongsiri asked Mr. Wutthiphong to bring him to this temple to see the monk, because he was being haunted by a woman ghost all the time. But after they arrived at the temple, Mr. Phongsiri's mind suddenly snapped, and he ran to attack the mirrored doors of the Abbot's parsonage. -
Pattaya Daily News
**********
Guillermo del Toro describes his real-life encounter with a ghost
Post-Mortem Occult Discovery
'Haunted' shop staff scared stiff by ghost
Evidence reveal at Pennsville residence
Angels And Aliens: Is There A Heavenly Relationship?
Black-Eyed Walmart Employee
The Ghost of the Hollywood Sign
The Strange Tale of the Aldgate Station Ghost
Welcome to the Hotel Paranormal
Guests are on the lookout for ghosts at Centre Hill Mansion
Terror Lurks in Pennsylvania
Ghost at the Court House
The Otherworlds Of Ireland
Chitungwiza blast - Goblin fought back
'Dead' centenarian revived at funeral
Is a Friendly Ghost Haunting the Home of a Citrus Heights Elvis Impersonator?
Inside Cassadaga...the Psychic Capital of the World
Magic and Mysticism in Tibet
The Abilities of a Tulpa
Otherworld Portals in New York?
The Body on Somerton Beach
The Evil Dolls
'Pub ghost hurls iPhone across the room' in spooky CCTV
Could Gloucester Prison Become New Ghost Hunting Venue?
The Ghost Dog of Tingewick
A Rant of Paranormal Proportions
Native American Ghost Stories
Why Condo/Apartment Buildings Don't Report Being Haunted
Mathias Ham House
A Century of Paranormal Activity in Grand Central Terminal NYC
Spooky Number Of Americans Believe In Ghosts
Do Einstein's Laws prove that ghosts exist?
USS Hornet's ghosts and spirits roam the decks, observers say
Bridgewater Triangle documentary explores 'haunted' hotspot
SUGGESTED READING:
The Rise and Fall of the Nephilim: The Untold Story of Fallen Angels, Giants on the Earth, and Their Extraterrestrial Origins
Ghosts of the Bridgewater Triangle
Dark Woods: Cults, Crime, and the Paranormal in the Freetown State Forest, Massachusetts
Native American Ghost Stories
Earth Mind, Earth Memories: How Ghosts, Tulpas, Strange Lights and UFOs' Exist Inside the Mind and Memories of the Living Earth
Journey to Cassadaga: My Spiritual Awakening
The Bible, Physics, and the Abilities of Fallen Angels: The Alien Abduction Phenomenon
Tamam Shud: The Somerton Man Mystery
Spirit Rescue International™
Providing no-cost professional spiritual help, personal support and guidance
Take the first step towards genuine peace of mind
---------------
Sign up for the
Spirit Rescue International Newsletter
The Spirit Rescue International™ Haunted Help Forum
Discussion of paranormal and spiritual phenomena,
including peer support for those with questions or concerns

*Join Our Group On Facebook*
Join Eric Altman and Lon Strickler
*LIVE*
each Sunday at 8 PM ET as we go
Beyond the Edge!
--> Buy official 'Beyond the Edge Radio' gear <--
'Phantoms & Monsters: Cryptid Encounters' Now Available!
Don't have a Kindle device? No problem...
Free Reading Apps: Your Kindle purchase can be sent automatically to your Android, iPad, iPhone, PC, Mac, BlackBerry, or Windows Phone 7 device.
DOWNLOAD A 'FREE APP' HERE!
Borrow this book for free on a Kindle device with Amazon Prime.
Buy a Kindle today

and start your Amazon Prime free trial
to borrow this book and others at no cost.
ANOMALIST BOOKS
Works on maverick science, unexplained mysteries, unorthodox theories, strange talents, and unexpected discoveries. Please check out their excellent and diverse catalog
"The latest news from beyond the mainstream"
Join Ben & Aaron for their weekly podcasts!
Check out Mysterious Universe Plus+ all access format!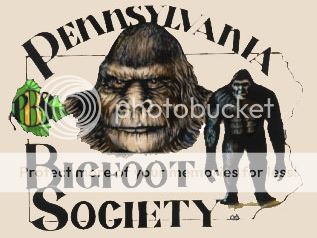 Click to submit a sighting report or encounter
Give a personal and authentic gift from their favorite celebrity

Free shipping - Bonded dealer - PCI certified
Labels: esoteric, Esoterica, ghosts, high strangeness, paranormal, unexplained phenomena
Have you had a close encounter or witnessed something unusual?
Send us an email
Receive notice of each 'Phantoms and Monsters' post in real time!
Go to Phantoms and Monsters - NetworkBlogs and sign up
It's free!
Click here for this week's entertaining podcast
Add 'Beyond The Edge' Radio to your playlist!