Join Eric, Lon and Sean as we welcome Mack Maloney to the BTE airway. Mack is a noted military fiction writer and keenly interested in wartime ufology.
Ancient armies called these objects "Flying Shields" - during WWII, American and British pilots referred to these anomalies as "Foo Fighters". "UFO" is the moniker we use to describe these flying oddities. But why is there an apparent increase of activity in times of human conflict?
Author
Mack Maloney
discusses his book
UFOs in Wartime: What They Didn't Want You To Know
to explain why UFO activity increases during periods of war.
Mack Maloney grew up in the Dorchester section of Boston and was taught to read and write by the nuns at St. Ann's School. His father was a veteran of World War II and he used to read military books all the time. As a child, Mack started reading them too, along with a lot of science fiction. He received a BS in journalism and a graduate degree in filmmaking from Emerson College. He was a sports reporter for two years after college before joining corporate America as a publicist for General Electric Company. Mack started writing books in 1984, and have been doing it full time since 1987, penning over 30 books.
Mack Maloney's website
This event is listed at 'Beyond The Edge Radio' Facebook Events and BTE Google+ Events - Click the links and let us know you'll be there!
Join Eric Altman, Lon Strickler and Sean Forker
each Sunday at 8 PM ET as we go
Beyond the Edge!
Call toll free 1-877-677-2858 during the live broadcast

Go to our Facebook page at Beyond the Edge - Facebook
----------
Phenomenology is back...
Phenomenology 105 presents it's 5th year going strong!
March 21st - 24th, 2013

The Eisenhower Hotel & Conference Center
2634 Emmitsburg Rd.
Gettysburg, Pennsylvania
------
Stop by and talk to
Eric Altman, Lon Strickler & Sean Forker
who will be attending as representatives of
Beyond The Edge Radio
Phantoms & Monsters
Pennsylvania Bigfoot Society
Spirit Rescue International
Keystone Bigfoot Project
North American Fortean Society - Maryland Chapter
Spirit Rescue International™
Providing no-cost professional spiritual help, personal support and guidance
Take the first step towards genuine peace of mind
---------------
Sign up for the
Spirit Rescue International Newsletter
The Spirit Rescue International™ Haunted Help Forum
Discussion of paranormal and spiritual phenomena,
including peer support for those with questions or concerns

*Join Our Group On Facebook*
Join Eric Altman and Lon Strickler
*LIVE*
each Sunday at 8 PM ET as we go
Beyond the Edge!
--> Buy official 'Beyond the Edge Radio' gear <--
'Phantoms & Monsters: Cryptid Encounters' Now Available!
Don't have a Kindle device? No problem...
Free Reading Apps: Your Kindle purchase can be sent automatically to your Android, iPad, iPhone, PC, Mac, BlackBerry, or Windows Phone 7 device.
DOWNLOAD A 'FREE APP' HERE!
Borrow this book for free on a Kindle device with Amazon Prime.
Buy a Kindle today

and start your Amazon Prime free trial
to borrow this book and others at no cost.
ANOMALIST BOOKS
Works on maverick science, unexplained mysteries, unorthodox theories, strange talents, and unexpected discoveries. Please check out their excellent and diverse catalog
"The latest news from beyond the mainstream"
Join Ben & Aaron for their weekly podcasts!
Check out Mysterious Universe Plus+ all access format!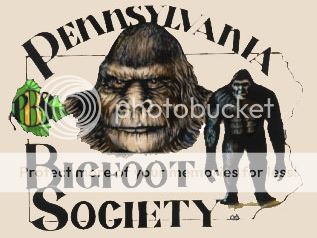 Click to submit a sighting report or encounter
Give a personal and authentic gift from their favorite celebrity

Free shipping - Bonded dealer - PCI certified
Labels: Beyond the Edge Radio, government, Mack Maloney, military, UFO, UFO encounter, war
Have you had a close encounter or witnessed something unusual?
Send us an email
Receive notice of each 'Phantoms and Monsters' post in real time!
Go to Phantoms and Monsters - NetworkBlogs and sign up
It's free!
Click here for this week's entertaining podcast
Add 'Beyond The Edge' Radio to your playlist!