FACT: It is possible you were exposed if you were born before 1960:
In April 1947, the
U.S. Atomic Energy Commission
circulated the following memo:
DOCUMENT J
April 17, 1947

U. S. Atomic Energy Commission
P. O. Box E
Oak Ridge, Tennessee

Attention: Dr. Fidler

Subject: MEDICAL EXPERIMENTS ON HUMANS

1. It is desired that no document be released which refers to experiments with humans and might have adverse effect on public opinion or result in legal suits. Documents covering such work field should be classified "secret". Further work in this field in the future has been prohibited by the General Manager. It is understood that three documents in this field have been submitted for declassification and are now classified "restricted". It is desired that these documents be reclassified "secret" and that a check be made to insure that if distribution has inadvertent been made to the Department of Commerce, or other off-Project personnel or agencies.

2. These instructions do not pertain to documents regarding clinical or therapeutic uses of radioisotopes and similar materials beneficial to human disorders and diseases.

ATOMIC ENERGY COMMISSION


O. G. HAYWOOD, JR.
Colonel, Corps of Engineers
In the late 1980s, the U.S. House Committee on Energy and Commerce released a damning report called
American Nuclear Guinea Pigs: Three Decades of Radiation Experiments on U.S. Citizens
. The report spotlighted
Operation Green Run
, a military test at Hanford Site plutonium production facility in Washington. There, in 1949, managers purposefully released a massive cloud of radioactive iodine-131 to test how far it could travel downwind. Iodine-131 and xenon-133 reportedly traveled as far as the California-Oregon border, infecting 500,000 acres. It's believed that 8000 curies of radioactive iodine floated out of the factory. To put that into perspective, in 1979,
Three Mile Island
emitted around 25 curies of radioactive iodine.
The report showed that the military planned 12 similar radiation releases at other facilities. At the time, the military claimed that it needed to test monitoring equipment that would ultimately combat the Soviet Nuclear Threat.
The government sponsored smaller tests, too. In the late 1950s, mentally disabled children at Sonoma State Hospital were fed irradiated milk...without consent of parents or guardians. In Tennessee, 829 pregnant mothers took a vitamin drink to improve their baby's health. The mothers weren't told the "vitamin" was actually radioactive iron. Also, 751 pregnant women were injected with plutonium at Vanderbilt University. At the Fernald School in Massachusetts, the U.S. Atomic Energy Commission fed 73 mentally disabled children oatmeal laced with radioactive calcium. From 1960 to 1971, the Department of Defense conducted whole body radiation experiments on black cancer patients, who thought they were receiving treatment. Instead, the DOD used the test to calculate how humans reacted to high levels of radiation.
The United States also conducted hundreds of unannounced nuclear tests. In 1957,
Operation Plumbob
conducted a series of 29 atomic bombs that were detonated between May 28 and October 7, 1957. This was part of a study of the effects that nuclear explosions had on structures, people and animals. About 16,000 American troops were exposed, as well as some 1,200 pigs. The final tab still won t be known for several years, but a
1997 National Cancer Institute Study
estimate found that the Plumbob tests will be responsible for causing approximately 38,000 cases of thyroid cancer and some 1900 deaths.
NOTE: National Cancer Benefits Center For Atomic Veterans - the U.S. Government now offers veterans a payment of $75,000 tax free if they or a family member have had internal cancer or leukemia within the last fifty years (even if family member is deceased) or if they get cancer and were physically present at either the Nevada test site / Mercury Nevada, Trinity test site / Los Alamos New Mexico. South Pacific / Marshall Islands - Bikini Atoll, Enewetak Atoll, Johnston Island or Christmas Island. Pacific test site or South Atlantic test site. During one of the following atmospheric nuclear tests or within a 6 month period after said test. Trinity 1945, Operation Crossroads 1946, Operation Sandstone 1948, Operation Ranger 1951, Operation Greenhouse 1951, Operation Buster-Jangle 1951, Operation Tumbler-Snapper 1952, Operation Ivy 1952, Operation Upshot-Knothole 1953, Operation Castle 1954, Operation Teapot 1955, Operation Wigwam 1955, Operation Redwing 1956, Operation Plumbob 1957, Operation Hardtack 1 1958, Operation Argus 1958, Operation Hardtack 2 1958, Operation Dominic 1 1962, Operation Dominic 2 1962, Operation Plowshare 1962 or were present during the underground testing on Amchitka Island, Alaska prior to January 7, 1974...Lon
SUGGESTED READING:
The Human Radiation Experiments
- a must read! The Advisory Committee on Human Radiation Experiments report

The Plutonium Files: America's Secret Medical Experiments in the Cold War
20th Century Atomic Secrets: Human Radiation Experiments, Cold War American Research on Human Subjects, Plutonium and Weapons Testing, Ethics--Declassified Reports
Spirit Rescue International™
Providing no-cost professional spiritual help, personal support and guidance
Take the first step towards genuine peace of mind
---------------
Sign up for the
Spirit Rescue International Newsletter
The Spirit Rescue International™ Haunted Help Forum
Discussion of paranormal and spiritual phenomena,
including peer support for those with questions or concerns

*Join Our Group On Facebook*
Join Eric Altman and Lon Strickler
*LIVE*
each Sunday at 8 PM ET as we go
Beyond the Edge!
--> Buy official 'Beyond the Edge Radio' gear <--
'Phantoms & Monsters: Cryptid Encounters' Now Available!
Don't have a Kindle device? No problem...
Free Reading Apps: Your Kindle purchase can be sent automatically to your Android, iPad, iPhone, PC, Mac, BlackBerry, or Windows Phone 7 device.
DOWNLOAD A 'FREE APP' HERE!
Borrow this book for free on a Kindle device with Amazon Prime.
Buy a Kindle today

and start your Amazon Prime free trial
to borrow this book and others at no cost.
ANOMALIST BOOKS
Works on maverick science, unexplained mysteries, unorthodox theories, strange talents, and unexpected discoveries. Please check out their excellent and diverse catalog
"The latest news from beyond the mainstream"
Join Ben & Aaron for their weekly podcasts!
Check out Mysterious Universe Plus+ all access format!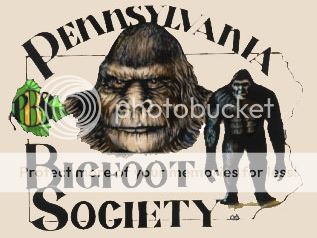 Click to submit a sighting report or encounter
Give a personal and authentic gift from their favorite celebrity

Free shipping - Bonded dealer - PCI certified
Labels: Atomic Energy Commission, conspiracy, government, human experiments, military, nuclear tests, radiation
Have you had a close encounter or witnessed something unusual?
Send us an email
Receive notice of each 'Phantoms and Monsters' post in real time!
Go to Phantoms and Monsters - NetworkBlogs and sign up
It's free!
Click here for this week's entertaining podcast
Add 'Beyond The Edge' Radio to your playlist!