Interaction With The Departed
About 8 years ago, I was living with my boyfriend who was one of 7 brothers and one sister. I was told about the sister Diane who was killed in 1971 in a car accident. My boyfriend's 19 year old son lived with us until he was later killed in an accident. The next several weeks after he died, I heard footsteps coming to my room and sensed him by my bed. On one occasion, I felt so strongly he was standing there I even said "I know you are there...it's ok to show yourself. I wont be afraid". He replied telepathically "I can't always show myself...it's a universal law".I had never heard the term "universal law" prior to that.

One night, around 3am, I heard loud talking and footsteps coming through the house. Suddenly, my boyfriend's son was at the end of my bed saying "Hey Sue! Diane is here and she wants to talk to you". I turned and saw a girl next to me in bed! She looked like a real person even though it was dark. I noticed her hair shimmered...catching any bit of light and her skin was white but wasn't pasty and had a luminous quality. I said to her "Diane, you are here! Every since I have lived in this area and been around your family I have been told you are dead." I soon found out not to say this to a spirit/ghost because she quickly corrected me very sternly saying "I have always been alive...I have NEVER been dead!" She told me to tell the family her name was on a wall and now its covered. She kissed my cheek and hugged me then vanished.

There I was sitting up wondering if I was dreaming and wondering why my boyfriend wasn't next to me. I soon heard the toilet flush and my boyfriend climbing back in bed. I asked him if he heard talking or noises. I told him his son and sister were just here and I talked to his sister. He first told me "aww, go back to sleep." But I described his sister and told him what she said to me and he sobbed as the other family members did as they said "Oh, yes, that was Diane".

I later learned what her message meant. When Diane was a little girl she wrote her name on the basement wall in the old house where they had lived. Since it had been torn down so indeed her name is "covered". I have been visited by relatives, friends and others I do not know. - 'Phantoms & Monsters' reader submission
**********
The Shroud
In a certain village there was a girl who was lazy and slothful, hated working, but would gossip and chatter away like anything! Well, she took it into her head to invite the other girls to a spinning party. For in the villages, as every one knows, it is the lazybones who gives the spinning-feast, and the sweet-toothed are those who go to it.
Well, on the appointed night she got her spinners together. They span for her, and she fed them and feasted them. Among other things they chatted about was this -- which of them all was the boldest?
Says the lazybones: "I'm not afraid of anything!"
"Well then," say the spinners, "if you're not afraid, go past the graveyard to the church, take down the holy picture from the door, and bring it here."
"Good, I'll bring it; only each of you must spin me a distaff-full."
That was just her sort of notion: to do nothing herself, but to get others to do it for her. Well, she went, took down the picture, and brought it home with her. Her friends all saw that sure enough it was the picture from the church. But the picture had to be taken back again, and it was now the midnight hour. Who was to take it? At length the lazybones said: "You girls go on spinning. I'll take it back myself. I'm not afraid of anything!"
So she went and put the picture back in its place. As she was passing the graveyard on her return, she saw a corpse in a white shroud, seated on a tomb. It was a moonlight night; everything was visible. She went up to the corpse, and drew away its shroud from it. The corpse held its peace, not uttering a word; no doubt the time for it to speak had not come yet. Well, she took the shroud and went home.
"There!" says she, "I've taken back the picture and put it in its place; and, what's more, here's a shroud I took away from a corpse." Some of the girls were horrified; others didn't believe what she said, and laughed at her.
But after they had supped and lain down to sleep, all of a sudden the corpse tapped at the window and said: "Give me my shroud! Give me my shroud!"
The girls were so frightened they didn't know whether they were alive or dead. But the lazybones took the shroud, went to the window, opened it, and said: "There, take it."
"No," replied the corpse, "restore it to the place you took it from." Just then the cocks suddenly began to crow. The corpse disappeared.
Next night, when the spinners had all gone home to their own houses, at the very same hour as before, the corpse came, tapped at the window, and cried: "Give me my shroud!"
Well, the girl's father and mother opened the window and offered him his shroud. "No," says he, "let her take it back to the place she took it from."
"Really now, how could one go to a graveyard with a corpse? What a horrible idea!" she replied. Just then the cocks crew. The corpse disappeared.
Next day the girl's father and mother sent for the priest, told him the whole story, and entreated him to help them in their trouble. "Couldn't a service be performed?" they said.
The priest reflected awhile; then he replied: "Please tell her to come to church tomorrow."
Next day the lazybones went to church. The service began, numbers of people came to it. But just as they were going to sing the cherubim song, there suddenly arose, goodness knows whence, so terrible a whirlwind that all the congregation fell flat on their faces. And it caught up that girl, and then flung her down on the ground. The girl disappeared from sight; nothing was left of her but her back hair. -
Russian Fairy Tales
**********
The Devil's Dance-Chamber
Most storied of our New World rivers is the Hudson. Historic scenes have been enacted on its shores, and Indian, Dutchman, Briton, and American have invested it with romance. It had its source, in the red man's fancy, in a spring of eternal youth; giants and spirits dwelt in its woods and hills, and before the river-Shatemuc, king of streams, the red men called it—had broken through the highlands, those mountains were a pent for spirits who had rebelled against the Manitou. After the waters had forced a passage to the sea these evil ones sought shelter in the glens and valleys that open to right and left along its course, but in time of tempest, when they hear Manitou riding down the ravine on wings of storm, dashing thunderbolts against the cliffs, it is the fear that he will recapture them and force them into lightless caverns to expiate their revolt, that sends them huddling among the rocks and makes the hills resound with roars and howls.
At the Devil's Dance-Chamber, a slight plateau on the west bank, between Newburg and Crom Elbow, the red men performed semi-religious rites as a preface to their hunting and fishing trips or ventures on the war-path. They built a fire, painted themselves, and in that frenzy into which savages are so readily lashed, and that is so like to the action of mobs in trousers, they tumbled, leaped, danced, yelled, sang, grimaced, and gesticulated until the Manitou disclosed himself, either as a harmless animal or a beast of prey. If he came in the former shape the augury was favorable, but if he showed himself as a bear or panther, it was a warning of evil that they seldom dared to disregard.
The crew of Hudson's ship, the Half Moon, having chanced on one of these orgies, were so impressed by the fantastic spectacle that they gave the name Duyvels Dans-Kamer to the spot. Years afterwards, when Stuyvesant ascended the river, his doughty retainers were horrified, on landing below the Dans-Kamer, to discover hundreds of painted figures frisking there in the fire-light. A few surmised that they were but a new generation of savages holding a powwow, but most of the sailors fancied that the assemblage was demoniac, and that the figures were spirits of bad Indians repeating a scalp-dance and revelling in the mysterious fire-water that they had brought down from the river source in jars and skins. The spot was at least once profaned with blood, for a young Dutchman and his wife, of Albany, were captured here by an angry Indian, and although the young man succeeded in stabbing his captor to death, he was burned alive on the rock by the friends of the Indian whose wrath he had provoked. The wife, after being kept in captivity for a time, was ransomed. -
Myths and Legends of Our Own Land - Complete
**********
Phoenix Suns haunted by ghosts?
Be afraid, be very afraid. We've come to the following conclusion: lately, Phoenix Suns ghost stories have been much more intriguing than their game stories. (Feel free to fear both my conclusion and this tale).
And yes, we said – ghost stories. As in spooky, scary, haunted hotels.
"Something about the water running in the sink," recounted Alvin Gentry, obviously bemused. "I think he should've recorded it, if it's going to be legit."
Paulie Poltergeist doesn't have infrared video evidence. But! What if we said we have a first-person eyewitness account from one of Coach Gentry's players. Well, sort of.
"I went to sleep and woke up the next morning. I remembered that I left my bathroom door open," said Wesley Johnson."But I got up and it was closed." (Cue the scary music soundtrack from the horror movie of your choice.)
This hotel o' horrors would be the Skirvin Hotel in Oklahoma City. It's 101 years old and seemingly boasts more than 100+ stories that include the words "creepy, chilling, supernatural."
"So, I was thinking that I was still groggy from the morning and then I had a tub full of water," Johnson continued. "That's a lot of water for the pipes to be old and filled up like that. Then everybody else was telling me their stories."
Simply put, the Suns went to OKC and saw a ghost. Actually, according to Johnson, an assistant coach saw a ghost as well. And, no, the ghosts weren't NBA All-Stars named Kevin Durant or Russell Westbrook.
"One of the coach's sinks was on full blast when he got out of the shower," shared Johnson, before returning to the tale of his own harrowing haunting.
"Just waking up in the morning and seeing that tub full of water had me kind of iffy about what was going on," Johnson said calmly. "I wanted to change rooms but I decided to stick it out."
According to Wikipedia (what better source for paranormal activity, right?), recent NBA history is slimed, err, littered with hardwood hauntings. In 2010, the New York Knicks famously blamed their loss on the haunted hotel. The Chicago Bulls have reported doors slamming shut on their own. And during the 2012 NBA Finals, this story again received national attention when the Miami Heat was staying in the visiting team hotel.
"Supposedly, I guess they saw a ghost," Gentry summed up. "I didn't think you could see ghosts, though. So, I'm a little confused by that."
Stay scared, err, tuned. The Suns return to the OKC (and Skirvin Hotel) for a game on Friday, February 8th. -

ABC 15
**********
Darkness Abides: A Tour of Haunted Structures
Shaking the Hand of Glory: Who Put Bella Down The Wych-Elm?
The Ghosts of Downton Abbey
The Mummy of Bessemer Hall
Why We're So Violent
Edgar Allan Poe - Pit and Pendulum Napoleonic Prison
A Tour of Haunted Structures Where Darkness Abides
The Cold Spot
Encounters with Angels
Ghost's Gurgling Message
Retracing Hank Williams' ghostly night ride
The Magic Behind The Secret Lodges
Alert: You May Be Living In A Simulated Universe
Man or Monster: Will Mutants Wage Future Wars?
New Zealand Police stumped by haunted Christchurch station
A Very Haunting Investigation
The Men in Black: Two 19th-century Accounts
-
The Headless Horror: Strange and Ghostly Ohio Tales
The Home of Haunted Earth TV - Chris Halton
The Horrific and Beautiful Franklin Castle
Mystery of the Mary Celeste: Seafaring Superstitions & St Elmo's Fire
Mind the Gap: London's Historic Haunted Underground
Thirteenth-century Viking Legend in Canada?
Are Angels Real?
The Monk in the Window
2012's Mass Shooting Sites...Tomorrow's Haunted Places
Mysterious Deaths connected to Maury Island Mystery
SUGGESTED READING
JFK & UFO: Military-Industrial Conspiracy and Cover-Up from Maury Island to Dallas
In the Arms of Angels: True Stories of Heavenly Guardians
Haunted London Underground
Seafaring Lore and Legend : A Miscellany of Maritime Myth, Superstition, Fable, and Fact
Complete Stories and Poems of Edgar Allan Poe
Ghost Ship: The Mysterious True Story of the Mary Celeste and Her Missing Crew
Spirit Rescue International™
Providing no-cost professional spiritual help, personal support and guidance
Take the first step towards genuine peace of mind
---------------
Sign up for the
Spirit Rescue International Newsletter
The Spirit Rescue International™ Haunted Help Forum
Discussion of paranormal and spiritual phenomena,
including peer support for those with questions or concerns

*Join Our Group On Facebook*
Join Eric Altman and Lon Strickler
*LIVE*
each Sunday at 8 PM ET as we go
Beyond the Edge!
--> Buy official 'Beyond the Edge Radio' gear <--
'Phantoms & Monsters: Cryptid Encounters' Now Available!
Don't have a Kindle device? No problem...
Free Reading Apps: Your Kindle purchase can be sent automatically to your Android, iPad, iPhone, PC, Mac, BlackBerry, or Windows Phone 7 device.
DOWNLOAD A 'FREE APP' HERE!
Borrow this book for free on a Kindle device with Amazon Prime.
Buy a Kindle today

and start your Amazon Prime free trial
to borrow this book and others at no cost.
ANOMALIST BOOKS
Works on maverick science, unexplained mysteries, unorthodox theories, strange talents, and unexpected discoveries. Please check out their excellent and diverse catalog
"The latest news from beyond the mainstream"
Join Ben & Aaron for their weekly podcasts!
Check out Mysterious Universe Plus+ all access format!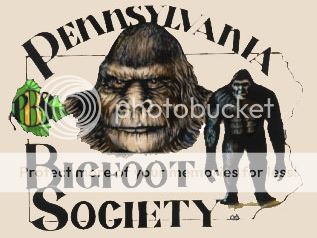 Click to submit a sighting report or encounter
Give a personal and authentic gift from their favorite celebrity

Free shipping - Bonded dealer - PCI certified
Labels: esoteric, Esoterica, ghosts, paranormal, reader submission, unexplained phenomena
Have you had a close encounter or witnessed something unusual?
Send us an email
Receive notice of each 'Phantoms and Monsters' post in real time!
Go to Phantoms and Monsters - NetworkBlogs and sign up
It's free!
Click here for this week's entertaining podcast
Add 'Beyond The Edge' Radio to your playlist!