NOTE: just this one post today folks. Internet service will have some maintenance done today...Lon
Steven Greer announces he may have an alien corpse
Amazing New Results From Possible ET Body
After many weeks of travel, we are back to report that amazing results have been obtained from our study of the small possible ET body which was discussed in an earlier blog post.
Dr. Bravo, Emery Smith and I traveled to the country that is now home to this small possible ET body and were able to successfully obtain extensive X-Ray and CT Scans of the entire body. We were also able to obtain DNA samples under sterile, surgical conditions. These DNA samples are now being studied by one of the world's top geneticists.
The X-Ray and CT scan show an intact, actual biological humanoid organism, without question. Astonishing 3-D images were able to be constructed of the body from the detailed CT scan, and we were able to see internal organs such as lungs and what I am fairly sure is a heart structure.
These images have just been examined by the world's foremost authority on skeletal abnormalities, dysplasias and fetal skeletal syndromes and he has stated that this being is unlike any known skeletal structure found in humans. We also know that it is not an ancient hominid, and while humanoid, not apparently human.
Both this expert as well as the radiologist who is head of the imaging center where all X-rays and CTs were done have stated that the bone density precludes the body being that of a 20-22 week aborted human fetus. There is just too much calcium in the bone for this being to have been the result of a fetus of that age. Both doctors feel that the being was post-natal at the time of death (that is had lived for some time outside the womb, if indeed a womb is involved...)
Continue reading at Dr. Greer Researches Possible ET Body!
The Pyramids and the Pentagon: The Government's Top Secret Pursuit of Mystical Relics, Ancient Astronauts, and Lost Civilizations
Alien Contact
The UFO Invasion: The Roswell Incident, Alien Abductions, and Government Coverups
**********
Man Reports RV Damage, Bigfoot Sightings
LYKENS, Pa. (WHTM) - A Lykens man who had the taillights and windows smashed out of his motor home told a state trooper he has seen bigfoots in the area where the crime occurred.
State police in Lykens said the trooper was called to John Reed's home in the 400 block of Division Street, where Reed reported that he has seen bigfoots near his 1973 Winnebago on Lykens Road in Jackson Township.
Police said Reed told them that after he had turned on the RV's outside light, a bigfoot began throwing rocks at the light to prevent being discovered. Reed, however, provided a different account to abc27 News Friday afternoon. He said he believes the crime was committed by vandals.
Reed is a self-described bigfoot tracker and a founder of the Lykens Valley Sasquatch Hunters. His postings on the group's Facebook page refer to the RV as "The Doghouse," their official base camper.
The Facebook postings indicate the damage done to the camper was found during bigfoot hunts on September 11 and September 28.
Reed told abc27 News that he's seen a bigfoot three times.
"While we were in the camper, I seen something walk by the window, not just walk by but kind of duck down like it was trying to duck under the window, like he didn't want to see us," Reed said. "I thought maybe one of my friends was messing with me until I realized the window was six-foot high. What I seen was the back of something's head which was covered in hair, like six, seven-inch hair."
Whether or not bigfoot is to blame for the RV damage, a state police spokesman said the incident is being taken seriously and will be investigated.
"We take every call seriously, whether it involves bigfoot or nor," Trooper Adam Reed said. "The bottom line is there was some damage done, there was some vandalism done to his property." -
ABC27
Silent Invasion: The Pennsylvania UFO-Bigfoot Casebook
Really Mysterious Pennsylvania: UFOs, Bigfoot & Other Weird Encounters Casebook One
The Bigfoot Filmography: Fictional and Documentary Appearances in Film and Television
**********
Humanoid Encounter - St. Ann, Missouri
St. Ann, Missouri - 10/19/12 - unedited:
I noticed at first a whistling that was just odd. Sounded neat but no reason to panic. When there were responses to the first I thought maybe it was homeless trying to communicate safehavens in the apartment complex I currently guard. When the "songs" reached 5 intelligent communicators I saw what seemed to be a disc object, massive, approx 300 meters in radius. It had a single light at the base which flashed to reveal a sort of "webbing" that covered the hull. As part of my job I had to move away when it ascended above cloud cover, there are check in points for me to use every hour. Hit the first no problem but still hearing communication in "song" form. On my way to the second, 2 "songs" began to move from west of my position heading north. The other 3 were stationary south, south east and south west, respectively. When these 2 moved to my west I changed to an intercept course thinking these were homeless or vandals. To my surprise 2 bipedal, fully clothed in a grey/silver uniform (they were identical so I assume a uniform) came from behind cover and sprinted across a road becoming backlit from a streetlight. Full helmets negated view of facial structure. When I pursued and called local authorities" then all 5 "songs" erupted and moved west. I gave chase and when the wind kicked up very suddenly I lost both and the "song" has ceased shortly after there was increased military aircraft traffic. More details can be provided. -
MUFON CMS
UFOs in Missouri: True Tales of Extraterrestrial and Related Phenomena
Close Encounters of the Third Kind (Two-Disc 30th Anniversary Ultimate Edition) [Blu-ray]
Alien Encounters: From Fear to Truth - 13 Documentary Set
**********
Holy Mackerel! Falling fish injures teacher
A Southwest Florida teacher was injured supervising the lunch hour when a fish -- yes, a fish -- fell from the sky.
A Naples High School employee told HuffPost the fish, since identified as a mackerel, got the unnamed educator "pretty good" when it plunged from above September 24 in what NBC2 reported as an "airborne assault."
But the fish allegedly didn't act alone. Since the Naples High campus is just about a mile from the Gulf of Mexico, the victim and school resource officer Cpl. Jim Brown deduced that a bird must have dropped its lunch when the assailant got wriggly.
But there were puns to be had, so Cpl. Brown, a member of the Collier County Sheriff's Youth Relations Bureau, wrote a humorous "incident report" of the crime, describing the suspect as "height 15", weight 16 oz, eyes black, hair none, multi colored skin, scars multiple, undercut jaw."
The suspect was later identified as Scomberomorus maculatus, (Atlantic Spanish Mackerel) A.K.A "Mack." He was found lying on the ground possibly attempting to conceal himself out in the open. I took control of the suspect without incident and escorted him to the clinic where he was positively identified by the victim.
While speaking with the victim she advised: "I was watching students when all of a sudden I was struck in the head by this flying fish. I yelled, 'Holy Mackerel, what just happened?'"...
I made contact with Principal Dr. Graham at Naples High and showed her the suspect. I advised her at this time he might be arrested for battery on school employee (Florida Statute 784.081 (2) (c)).
Suspect "Mack" was escorted back to my office, where I advised him of Miranda warning. He "clammed up" (being from the ocean) and refused to answer any questions or make any statements. The victim did not fill out a sworn statement or wish to press charges. She only advised that "something fishy is going on here." The suspect was released with further investigation required...
We are grateful here that it was not a flying cow, as injuries would be more severe and the teacher might have screamed "Holy cow, what was that?" We will still be on the lookout for "when pigs fly," though.
According to the Collier County Sheriff's Facebook page, where Brown shared his heroic capture, the teacher escaped with a slight headache after being "cleaned up" following the attack.
While fish aren't normally bombing schools, the unfortunate instructor isn't the only victim of an airborne fish in recent years. A woman kayaking in the Florida keys suffered a punctured lung in 2010 when what officials believe was a houndfish leapt from the water and struck her in the chest.
And this summer, a woman boating on the Suwannee River was knocked unconscious when a 60-70 pound sturgeon flew out of the water, sending her overboard. -
THP
********************************

FREE OFFER



I would like to offer Phantoms & Monsters: Cryptid Encounters for free during a 3-day period starting Sunday (October 21st). If you have purchased previously, I truly thank you...feel free to lend your purchase to others. I would appreciate your help in promoting and recommending the book. I want to continue to offer future publications for free...remember, the readers ARE 'Phantoms & Monsters!' Thanks...Lon

****************************************
Spirit Rescue International™
Providing no-cost professional spiritual help, personal support and guidance
Take the first step towards genuine peace of mind
---------------
Sign up for the
Spirit Rescue International Newsletter
The Spirit Rescue International™ Haunted Help Forum
Discussion of paranormal and spiritual phenomena,
including peer support for those with questions or concerns

*Join Our Group On Facebook*
Join Eric Altman and Lon Strickler
*LIVE*
each Sunday at 8 PM ET as we go
Beyond the Edge!
--> Buy official 'Beyond the Edge Radio' gear <--
'Phantoms & Monsters: Cryptid Encounters' Now Available!
Don't have a Kindle device? No problem...
Free Reading Apps: Your Kindle purchase can be sent automatically to your Android, iPad, iPhone, PC, Mac, BlackBerry, or Windows Phone 7 device. DOWNLOAD A 'FREE APP' HERE!
ANOMALIST BOOKS
Works on maverick science, unexplained mysteries, unorthodox theories, strange talents, and unexpected discoveries. Please check out their excellent and diverse catalog
"The latest news from beyond the mainstream"
Join Ben & Aaron for their weekly podcasts!
Check out Mysterious Universe Plus+ all access format!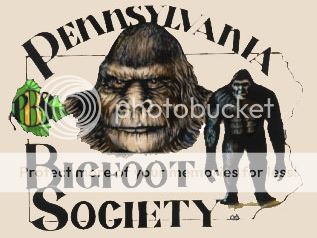 Click to submit a sighting report or encounter
Give a personal and authentic gift from their favorite celebrity

Free shipping - Bonded dealer - PCI certified
Labels: alternative news, bizarre, breaking news, fortean, oddball, weird
Have you had a close encounter or witnessed something unusual?
Send us an email
Receive notice of each 'Phantoms and Monsters' post in real time!
Go to Phantoms and Monsters - NetworkBlogs and sign up
It's free!
Click here for this week's entertaining podcast
Add 'Beyond The Edge' Radio to your playlist!