Apparently the Russian people are taking the 12/21/2012 prophecies a bit more serious than the rest of the world:
There are scattered reports of unusual behavior from across Russia's nine time zones.

Inmates in a women's prison near the Chinese border are said to have experienced a "collective mass psychosis" so intense that their wardens summoned a priest to calm them. In a factory town east of Moscow, panicked citizens stripped shelves of matches, kerosene, sugar and candles. A huge Mayan-style archway is being built -- out of ice -- on Karl Marx Street in Chelyabinsk in the south.

For those not schooled in New Age prophecy, there are rumors the world will end on Dec. 21, 2012, when a 5,125-year cycle known as the Long Count in the Mayan calendar supposedly comes to a close. Russia, a nation with a penchant for mystical thinking, has taken notice.

Last week, Russia's government decided to put an end to the doomsday talk. Its minister of emergency situations said Friday that he had access to "methods of monitoring what is occurring on the planet Earth," and that he could say with confidence that the world was not going to end in December. He said that Russians were still vulnerable to "blizzards, ice storms, tornadoes, floods, trouble with transportation and food supply, breakdowns in heat, electricity and water supply."

Similar assurances have been issued in recent days by Russia's chief sanitary doctor, a top official of the Russian Orthodox Church, lawmakers from the State Duma and a former disc jockey from Siberia who recently placed first in the television show "Battle of the Psychics." One official proposed prosecuting Russians who spread the rumor -- starting Dec. 22.

"You cannot endlessly speak about the end of the world, and I say this as a doctor," said Leonid Ogul, a member of Parliament's environment committee. "Everyone has a different nervous system, and this kind of information affects them differently. Information acts subconsciously. Some people are provoked to laughter, some to heart attacks, and some -- to some negative actions."

Russians can be powerfully transported by emotions, as the Rev. Tikhon Irshenko witnessed during his visit to Prison Colony No. 10 in the village of Gornoye. In an interview with the Data news service, Tikhon said he was summoned to the prison in November. The wardens told him that anxiety over the Mayan prophecy had been building for two months, and some inmates had broken out of the facility "because of their disturbing thoughts." Some women were sick, or having seizures, he said.

"Once, when the prisoners were standing in formation, one of them imagined that the earth yawned, and they were all stricken by fear and ran in all directions," the priest said. He lectured the inmates about the signs of the apocalypse according to the New Testament, he said, and after that "the populist statements about the end of the world were dispelled and the tension eased."

More common are reports about panicky buying. In Ulan-Ude, the capital of the Buryatiya region, citizens have reportedly been hoarding food and candles to survive a period without light, following instructions from a Tibetan monk called the Oracle of Shambhala, who has been described on some Russian television broadcasts. A similar account appeared in a local newspaper in the factory town of Omutninsk, about 700 miles east of Moscow.

Last week, lawmakers in Moscow took up the matter, addressing a letter to Russia's three main television stations asking them to stop airing material about the prophecy.

"You get the sense that the end of the world is a commercial project," Mikhail Degtyaryov told the newspaper Izvestiya. "Just look at how many swindlers are trying to make money on this affair, starting from the pseudo-magicians, ending with people selling groceries and other rations." - Mercury News
-----
Russia attempts to quell end-of-the-world panic

Russians are getting increasingly panicked about the end of the world, which according to some erroneous interpretations of the Mayan calendar is fast-approaching on December 21, 2012.

As the Apocalypse supposedly approaches, the New York Times has reported a number of strange, fear-fueled phenomena across Russia, a population which has a "penchant for mystical thinking."

From prisoners experiencing "collective mass psychosis" to citizens stocking up on essential supplies or building an imposing Mayan-style archway, Russia has caught a case of end-of-the-world fever.

But the government has put its foot down: Vladimir Puchkov, the country's minister of emergency situations, said Friday that he had access to "methods of monitoring what is occurring on the planet Earth," and that was able to guarantee the world was not ending in December, according to The New York Times.

He did admit that Russia was still vulnerable to "blizzards, ice storms, tornadoes, floods, trouble with transportation and food supply, breakdowns in heat, electricity and water supply."

Ah, right. The usual panic-inducers.

Marie McDaniel, an assistant history professor at Southern Connecticut State University who teaches courses about the Apocalypse, also argued that we're going to be sticking around for a while longer, according to the New Haven Register.

"These ideas come up all the time," McDaniel told the newspaper. "Throughout American history, we go back to this again and again."

"If we can take away the end-time narrative, then many of these threats are actually solvable," she continued. "We need to get to work on the real threats that beset earth: climate change, overpopulation, world hunger, the spreading of disease. That's harder than deciding that we will be saved if we have faith that God will protect us." - Global Post
2012 & the Mayan Prophecy of Doom: The Definitive Guide to the Mythology and Science Behind the 2012 Prophecies
2012: Mayan Year of Destiny
Twilight of the Gods: The Mayan Calendar and the Return of the Extraterrestrials
Spirit Rescue International™
Providing no-cost professional spiritual help, personal support and guidance
Take the first step towards genuine peace of mind
---------------
Sign up for the
Spirit Rescue International Newsletter
The Spirit Rescue International™ Haunted Help Forum
Discussion of paranormal and spiritual phenomena,
including peer support for those with questions or concerns

*Join Our Group On Facebook*
Join Eric Altman and Lon Strickler
*LIVE*
each Sunday at 8 PM ET as we go
Beyond the Edge!
--> Buy official 'Beyond the Edge Radio' gear <--
'Phantoms & Monsters: Cryptid Encounters' Now Available!
Don't have a Kindle device? No problem...
Free Reading Apps: Your Kindle purchase can be sent automatically to your Android, iPad, iPhone, PC, Mac, BlackBerry, or Windows Phone 7 device.
DOWNLOAD A 'FREE APP' HERE!
Borrow this book for free on a Kindle device with Amazon Prime.
Buy a Kindle today

and start your Amazon Prime free trial
to borrow this book and others at no cost.
ANOMALIST BOOKS
Works on maverick science, unexplained mysteries, unorthodox theories, strange talents, and unexpected discoveries. Please check out their excellent and diverse catalog
"The latest news from beyond the mainstream"
Join Ben & Aaron for their weekly podcasts!
Check out Mysterious Universe Plus+ all access format!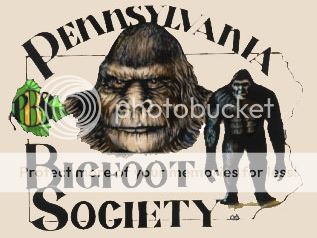 Click to submit a sighting report or encounter
Give a personal and authentic gift from their favorite celebrity

Free shipping - Bonded dealer - PCI certified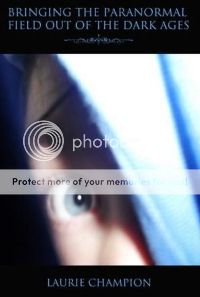 Labels: 2012, apocalypse, doomsday, legends, Mayan Prophecies
Have you had a close encounter or witnessed something unusual?
Send us an email
Receive notice of each 'Phantoms and Monsters' post in real time!
Go to Phantoms and Monsters - NetworkBlogs and sign up
It's free!
Click here for this week's entertaining podcast
Add 'Beyond The Edge' Radio to your playlist!