Philip Coppens, commentator on The History Channel's
Ancient Aliens: The Series
, has died. Coppens was an author and investigative journalist best known for his work in the fields of ancient history and paranormal sciences.
Coppens regularly used his Twitter and Facebook accounts, though had done so less and less in recent weeks, primarily updating fans on his condition. "My fourth week in hospital is here today. Please keep praying for my recovery," he wrote on December 22.
According to Coppens' Facebook, he has been hospitalized in Los Angeles since November 25, and was diagnosed on December 13 with angiosarcoma, a rare cancer that is often fatal especially if it manifests in the liver.
On December 24, Coppens wrote: "My in-laws found me a copy of the British Museum crystal skull. His name is Vin. A lovely new companion," on his Facebook, along with a photo which shows that he was still hospitalized at that time.
Coppens remained positive to the end, his final blog post on December 16 reflecting his characteristic thirst for arcane knowledge, gratitude to his loved ones, and his simple, overall philosophy regarding the meaning of life:
"Over the last few weeks, I have come to realize you have to be very specific about picking such mottos, for in my case, I remain convinced that this knowledge will indeed give me MY future. And insights into life, its value and especially its magical qualities, in the hope that with only a few days before December 21, people, through choice, will embrace a positive change in their life and travel onwards to the next level of their mission, which is the only reason why we have chosen to incarnate here on this lovely, blue water planet." - Inquisitr
NOTE: On a personal note, Philip (or as he wrote Filip) never waivered when I would forward a inquiry to him. He was alway gracious and forthcoming. Though we never spoke, I was grateful for his insight. My condolences to his wife and family. Lon
Philip Coppen's Reading List
The Ancient Alien Question: A New Inquiry Into the Existence, Evidence, and Influence of Ancient Visitors
The Lost Civilization Enigma: A New Inquiry Into the Existence of Ancient Cities, Cultures, and Peoples Who Pre-Date Recorded History
Exposed, Uncovered, & Declassified: Lost Civilizations & Secrets of the Past
Spirit Rescue International™
Providing no-cost professional spiritual help, personal support and guidance
Take the first step towards genuine peace of mind
---------------
Sign up for the
Spirit Rescue International Newsletter
The Spirit Rescue International™ Haunted Help Forum
Discussion of paranormal and spiritual phenomena,
including peer support for those with questions or concerns

*Join Our Group On Facebook*
Join Eric Altman and Lon Strickler
*LIVE*
each Sunday at 8 PM ET as we go
Beyond the Edge!
--> Buy official 'Beyond the Edge Radio' gear <--
'Phantoms & Monsters: Cryptid Encounters' Now Available!
Don't have a Kindle device? No problem...
Free Reading Apps: Your Kindle purchase can be sent automatically to your Android, iPad, iPhone, PC, Mac, BlackBerry, or Windows Phone 7 device.
DOWNLOAD A 'FREE APP' HERE!
Borrow this book for free on a Kindle device with Amazon Prime.
Buy a Kindle today

and start your Amazon Prime free trial
to borrow this book and others at no cost.
ANOMALIST BOOKS
Works on maverick science, unexplained mysteries, unorthodox theories, strange talents, and unexpected discoveries. Please check out their excellent and diverse catalog
"The latest news from beyond the mainstream"
Join Ben & Aaron for their weekly podcasts!
Check out Mysterious Universe Plus+ all access format!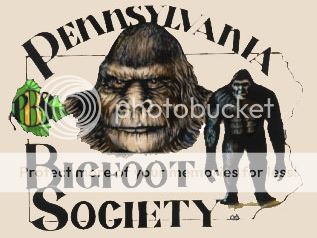 Click to submit a sighting report or encounter
Give a personal and authentic gift from their favorite celebrity

Free shipping - Bonded dealer - PCI certified
Labels: ancient aliens, extraterrestrials, Philip Coppens, theorist
Have you had a close encounter or witnessed something unusual?
Send us an email
Receive notice of each 'Phantoms and Monsters' post in real time!
Go to Phantoms and Monsters - NetworkBlogs and sign up
It's free!
Click here for this week's entertaining podcast
Add 'Beyond The Edge' Radio to your playlist!