The Next Doomsday Threat in 28 Years
An asteroid feared to be on a collision course with Earth no longer poses a significant risk to the planet.
Experts previously said there was up to a one in 500 chance of the space rock, which is as wide as two football pitches, crashing into Earth in February 2040.
However, when astronomers made further observations to better predict the asteroid's course, they found it would pass no closer than 550,000 miles to the planet - a distance equivalent to more than two trips to the moon.
The updated trajectory was drawn up by NASA's Near-Earth Object Program Office, based at the Jet Propulsion Laboratory in Pasadena, California.
They relied on data from a team at the University of Hawaii's Institute for Astronomy, who used the eight-metre Gemini North telescope on Mauna Kea, Hawaii, to find the faint asteroid, known as 2011 AG5.
Their research greatly reduced uncertainties about the object's orbit and eliminated fears it would cross Earth's path.
Asteroid 2011 AG5 has a diameter of 140 metres and is one of more than 8,700 near-Earth objects known to scientists.
It was found by astronomers at the top of Mount Lemmon in the Catalina Mountains, near Tuscon, Arizona, in January 2011. -
Sky
Doomsday Asteroid: Can We Survive?
Asteroid Crisis
**********
Man Teleported to Another Universe
During the last few hundred years tales periodically emerge of people thrust into another reality. Sometimes they awake in another world that at first glance seems the same until they notice subtle changes. Other times transported people are rudely catapulted into 'somewhere else' and escape only after a series of disturbing, sometimes terrifying, incidents.
The strange case of Pedro Oliva Ramirez from Alcalá de Guadaira, a town some miles southeast of Seville, Spain has been documented by researcher Joaquin Mateos Nogales. Like all other multiverse teleportations, Ramirez's astounding experience is beyond the understanding of current science.
Continue reading at Before It's News
The Hidden Reality: Parallel Universes and the Deep Laws of the Cosmos
Parallel Worlds: A Journey Through Creation, Higher Dimensions, and the Future of the Cosmos
A User's Guide to the Universe: Surviving the Perils of Black Holes, Time Paradoxes, and Quantum Uncertainty
**********
Flying rods
A mysterious insect-like creature that has been captured on film in several parts of the world but never physically and also not scientifically explained because of the tremendous speed at which it travels has also been found in Sabah.
Called, among others, "flying rods", "skyfish" and "solar entities", these creatures are invisible to the naked eye and can only be noticed on slow motion camera and resemble a flying centipede.
First made known to the world in 1994 in Roswell, New Mexico, by an Unidentified Flying Object enthusiast who was attempting to film an UFO - at the site of what is believed to be an UFO landing in 1947 - people in several parts of the world have since also claimed to have captured images of the creature and put them on the Internet.
They were, initially, dismissed as some super-flying insect specie unknown to man until technology made it possible to capture them using today's sophisticated cameras.
There are sceptics who still dismiss them as tricks of light or camera but other sceptics who have studied newer images of these so-called creatures have begun to acknowledge their existence although unable to pin them down as insects, a paranormal creation or even a possible alien life form.
"We are very excited with our discovery and what this means to Sabah in terms of research in the new realm of cryptozoology or even UFOlogy given that their existence has stirred so much controversy and debate worldwide," said Matthew Lazenby @ Jigger, an enterpreneur and avid traveller.
The Sabah discovery was made two weeks ago by this British national who has a particular interest in cave systems and was indulging in his favourite pastime while on holiday here.
He and a renowned local tour guide, John Nair, decided to get deep into an inaccessible cave using a helmet-mounted camera.
"We chose a cave that no one has been for a long time to find out if there would be anything of interest," said Nair, who specialises in adventure trails and whose expertise is often sought by documentary film makers such as the BBC.
"We were surprised at what we found when reviewing the video," said Matthew, who was aware of the existence of "flying rods" in the Internet and having seen documentaries done on the subject in TV's "Monster Quest" series.
"We did not know they were there until we reviewed the video footage.
For obvious reasons we will not disclose the cave's location until we have devised a sure-fire method of successfully trapping them on the next visit to this cave."
He explained: "The first thing we noticed were, of course, bats.
But as we slowed down the speed we noticed what seemed to be like little specks that got bigger and bigger.
"As we were going further and further into the cave, we noticed (upon slowing the film) more and more of these theoretical insects, since there is no official name given to them.
"We don't even know if they were an insect specie or creature of some sort that holds an element of intelligence that interacts with other entities or animal species," Matthew said.
They are bent on trapping these on their next visit.
"If we managed to trap these specimens, we want to make sure that Sabah gets the credit as it will be a world first.
"Already the news that we have discovered them in Sabah should make the State a magnet for scientists researching unexplained matter," Matthew said. A previous attempt to capture "flying rods" in China only yielded only moths and other insects.
What separates the Sabah footages from those taken elsewhere are the sheer abundance. "We even have footages of bats trying to avoid colliding with these creatures. Bats are never frightened of insects.
"I have one footage of a group of them together and you can see them turning at extreme speed. They even chased a bat away.
No one has got footage of this. It's never been seen before.
This bat was minding its own business until these rods appeared like it was terrified of them.
"Also, previous footages also using high speed cameras captured them in sparse environments.
But our Sabah recordings show for the first time that these creatures have very powerful sensors that prevent them from smashing into the walls of the caves like making U-turns at the last moment.
Insects can't do this," he said.
"The way they move is nothing like we know in the animal or insect kingdom or even aircraft in terms of speed. It's the fastest thing you have ever seen and can turn on a dine.
"Upon examining a blown up frame of their body, one can notice it has seven segments and look like they have wings, which is why they are called rods."
Matthew hopes that when they managed to successfully capture these mysterious life forms, scientists would be able to also find out how they manage to travel at such great speeds, what they feed on and perhaps where they come from. -
Daily Express
NOTE: 'Flying rods' are a sight anomaly IMO...fast moving insects that appear to be longer and multi-winged due to human light / sight response. As well, video cameras (and still cameras) shooting at a normal speed receive the same type image. Lon
**********
Man found dead standing up in his kitchen
Andrew Evans was discovered by a friend, who visited him at his home in East Grinstead, West Sussex, on May 10 this year.
Horsham Coroner's Court heard how the 35-year-old had injured his head earlier in the day, but is not believed to have realised how serious the injury was.
The court heard how Mr Evans had consumed a lot of alcohol on the day and was four times over the drink drive limit.
It is believed he died after blacking out as he reached into a cupboard in his kitchen, with his body falling against the kitchen fittings and remaining standing up.
The court heard how a friend of Mr Evans, who was not named, arrived at this home on May 10 to see him "standing in the kitchen" with his right hand reaching into a cupboard.
The friend started calling out to him, but after receiving no response let himself in and realised that Mr Evans was dead.
The court heard how Mr Evans had a "serious injury" to his head, which had caused him to bleed heavily, but that he might not have realised how serious the injury was "because of his intoxicated state".
Coroner Dr David Skipp said at the inquest last week that the death was "strange", but that Mr Evans died from asphyxiation of the lungs.
He said: "It is unusual for a man whose alcohol levels were high to be found stood against a work surface.
"He obviously did not try to get out of the flat after banging his head and the evidence suggests he was not bothered by what was going on. It is bizarre."
He recorded a verdict of accidental death. -
Telegraph
Strange deaths: More than 375 freakish fatalites
The Hollywood Book of Death: The Bizarre, Often Sordid, Passings of More than 125 American Movie and TV Idols
Why People Believe Weird Things: Pseudoscience, Superstition, and Other Confusions of Our Time
Spirit Rescue International™
Providing no-cost professional spiritual help, personal support and guidance
Take the first step towards genuine peace of mind
---------------
Sign up for the
Spirit Rescue International Newsletter
The Spirit Rescue International™ Haunted Help Forum
Discussion of paranormal and spiritual phenomena,
including peer support for those with questions or concerns

*Join Our Group On Facebook*
Join Eric Altman and Lon Strickler
*LIVE*
each Sunday at 8 PM ET as we go
Beyond the Edge!
--> Buy official 'Beyond the Edge Radio' gear <--
'Phantoms & Monsters: Cryptid Encounters' Now Available!
Don't have a Kindle device? No problem...
Free Reading Apps: Your Kindle purchase can be sent automatically to your Android, iPad, iPhone, PC, Mac, BlackBerry, or Windows Phone 7 device.
DOWNLOAD A 'FREE APP' HERE!
Borrow this book for free on a Kindle device with Amazon Prime.
Buy a Kindle today

and start your Amazon Prime free trial
to borrow this book and others at no cost.
ANOMALIST BOOKS
Works on maverick science, unexplained mysteries, unorthodox theories, strange talents, and unexpected discoveries. Please check out their excellent and diverse catalog
"The latest news from beyond the mainstream"
Join Ben & Aaron for their weekly podcasts!
Check out Mysterious Universe Plus+ all access format!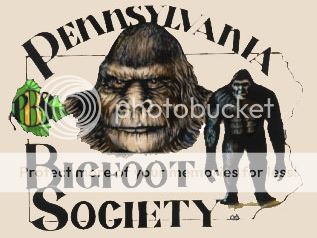 Click to submit a sighting report or encounter
Give a personal and authentic gift from their favorite celebrity

Free shipping - Bonded dealer - PCI certified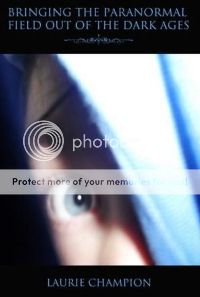 Labels: alternative news, bizarre, breaking news, fortean, oddball, weird
Have you had a close encounter or witnessed something unusual?
Send us an email
Receive notice of each 'Phantoms and Monsters' post in real time!
Go to Phantoms and Monsters - NetworkBlogs and sign up
It's free!
Click here for this week's entertaining podcast
Add 'Beyond The Edge' Radio to your playlist!