What Happens to the 'Soul' After Death?
What happens when human beings die? Is there a final destination for the soul? These were the questions discussed among four scientists on a video that recently aired on "Through the Wormhole" hosted by Morgan Freeman on the Science channel.
A number of scientists who have studied consciousness and near-death experiences extensively believe they are close to solving the puzzle, but they vehemently disagree with each other about the solution.
Christof Koch, the Chief Scientific Officer of the Allen Institute of Brain Science and Lois and Victor Troendle Professor of Cognitive and Behavioral Biology at California Institute of Technology, argued that the soul dies and everything is lost when human beings lose consciousness. "You lose everything. The world does not exist anymore for you. Your friends don't exist anymore. You don't exist. Everything is lost," he said.
Bruce Greyson, Professor of Psychiatry at the University of Virginia, challenged Koch's view of consciousness. He said that, "if you take these near death experiences at face value, then they suggest that the mind or the consciousness seems to function without the physical body."
Stuart Hameroff, who proposed the highly controversial Orch-OR (orchestrated objective reduction) theory of consciousness in 1996 along with Roger Penrose, told the Science channel, "I think the quantum approach to consciousness can, in principle, explain why we're here and what our purpose is, and also the possibility of life after death, reincarnation and persistence of consciousness after our bodies give up."
Finally, Eben Alexander who wrote the widely circulated and criticized cover story for Newsweek, 'Proof of Heaven', said, "I have great belief and knowledge that there is a wonderful existence for our souls outside of this earthly realm and that is our true reality, and we all find that out when we live this earth."
Whose argument do you find more compelling? Do you believe that human beings have souls? If so, what happens to the soul when a human being dies? -
THP
Proof of Heaven: A Neurosurgeon's Journey into the Afterlife
Science and the Afterlife Experience: Evidence for the Immortality of Consciousness
**********
African Children Denounced As "Witches" By Christian Pastors
The nine-year-old boy lay on a bloodstained hospital sheet crawling with ants, staring blindly at the wall.
His family pastor had accused him of being a witch, and his father then tried to force acid down his throat as an exorcism. It spilled as he struggled, burning away his face and eyes. The emaciated boy barely had strength left to whisper the name of the church that had denounced him – Mount Zion Lighthouse.
A month later, he died.
Nwanaokwo Edet was one of an increasing number of children in Africa accused of witchcraft by pastors and then tortured or killed, often by family members. Pastors were involved in half of 200 cases of "witch children" reviewed by the AP, and 13 churches were named in the case files.
Some of the churches involved are renegade local branches of international franchises. Their parishioners take literally the Biblical exhortation, "Thou shalt not suffer a witch to live."
"It is an outrage what they are allowing to take place in the name of Christianity," said Gary Foxcroft, head of nonprofit Stepping Stones Nigeria.
For their part, the families are often extremely poor, and sometimes even relieved to have one less mouth to feed. Poverty, conflict and poor education lay the foundation for accusations, which are then triggered by the death of a relative, the loss of a job or the denunciation of a pastor on the make, said Martin Dawes, a spokesman for the United Nations Children's Fund.
"When communities come under pressure, they look for scapegoats," he said. "It plays into traditional beliefs that someone is responsible for a negative change ... and children are defenseless."
____
The idea of witchcraft is hardly new, but it has taken on new life recently partly because of a rapid growth in evangelical Christianity. Campaigners against the practice say around 15,000 children have been accused in two of Nigeria's 36 states over the past decade and around 1,000 have been murdered. In the past month alone, three Nigerian children accused of witchcraft were killed and another three were set on fire.
Nigeria is one of the heartlands of abuse, but hardly the only one: the United Nations Children's Fund says tens of thousands of children have been targeted throughout Africa.
Church signs sprout around every twist of the road snaking through the jungle between Uyo, the capital of the southern Akwa Ibom state where Nwanaokwo lay, and Eket, home to many more rejected "witch children." Churches outnumber schools, clinics and banks put together. Many promise to solve parishioner's material worries as well as spiritual ones – eight out of ten Nigerians struggle by on less than $2 a day.
"Poverty must catch fire," insists the Born 2 Rule Crusade on one of Uyo's main streets.
"Where little shots become big shots in a short time," promises the Winner's Chapel down the road.
"Pray your way to riches," advises Embassy of Christ a few blocks away.
It's hard for churches to carve out a congregation with so much competition. So some pastors establish their credentials by accusing children of witchcraft.
Nwanaokwo said he knew the pastor who accused him only as Pastor King. Mount Zion Lighthouse in Nigeria at first confirmed that a Pastor King worked for them, then denied that they knew any such person.
Bishop A.D. Ayakndue, the head of the church in Nigeria, said pastors were encouraged to pray about witchcraft, but not to abuse children.
"We pray over that problem (of witchcraft) very powerfully," he said. "But we can never hurt a child."
The Nigerian church is a branch of a Californian church by the same name. But the California church says it lost touch with its Nigerian offshoots several years ago.
"I had no idea," said church elder Carrie King by phone from Tracy, Calif. "I knew people believed in witchcraft over there but we believe in the power of prayer, not physically harming people."
The Mount Zion Lighthouse – also named by three other families as the accuser of their children – is part of the powerful Pentecostal Fellowship of Nigeria. The Fellowship's president, Ayo Oritsejafor, said the Fellowship was the fastest-growing religious group in Nigeria, with more than 30 million members.
"We have grown so much in the past few years we cannot keep an eye on everybody," he explained.
But Foxcroft, the head of Stepping Stones, said if the organization was able to collect membership fees, it could also police its members better. He had already written to the organization twice to alert it to the abuse, he said. He suggested the fellowship ask members to sign forms denouncing abuse or hold meetings to educate pastors about the new child rights law in the state of Akwa Ibom, which makes it illegal to denounce children as witches. Similar laws and education were needed in other states, he said.
Sam Itauma of the Children's Rights and Rehabilitation Network said it is the most vulnerable children – the orphaned, sick, disabled or poor – who are most often denounced. In Nwanaokwo's case, his poor father and dead mother made him an easy target.
"Even churches who didn't use to 'find' child witches are being forced into it by the competition," said Itauma. "They are seen as spiritually powerful because they can detect witchcraft and the parents may even pay them money for an exorcism."
That's what Margaret Eyekang did when her 8-year-old daughter Abigail was accused by a "prophet" from the Apostolic Church, because the girl liked to sleep outside on hot nights – interpreted as meaning she might be flying off to join a coven. A series of exorcisms cost Eyekang eight months' wages, or US$270. The payments bankrupted her.
Neighbors also attacked her daughter.
"They beat her with sticks and asked me why I was bringing them a witch child," she said. A relative offered Eyekang floor space but Abigail was not welcome and had to sleep in the streets.
Members of two other families said pastors from the Apostolic Church had accused their children of witchcraft, but asked not to be named for fear of retaliation.
The Nigeria Apostolic Church refused repeated requests made by phone, e-mail and in person for comment.
___
At first glance, there's nothing unusual about the laughing, grubby kids playing hopscotch or reading from a tattered Dick and Jane book by the graffiti-scrawled cinderblock house. But this is where children like Abigail end up after being labeled witches by churches and abandoned or tortured by their families.
There's a scar above Jane's shy smile: her mother tried to saw off the top of her skull after a pastor denounced her and repeated exorcisms costing a total of $60 didn't cure her of witchcraft. Mary, 15, is just beginning to think about boys and how they will look at the scar tissue on her face caused when her mother doused her in caustic soda. Twelve-year-old Rachel dreamed of being a banker but instead was chained up by her pastor, starved and beaten with sticks repeatedly; her uncle paid him $60 for the exorcism.
Israel's cousin tried to bury him alive, Nwaekwa's father drove a nail through her head, and sweet-tempered Jerry – all knees, elbows and toothy grin – was beaten by his pastor, starved, made to eat cement and then set on fire by his father as his pastor's wife cheered it on.
The children at the home run by Itauma's organization have been mutilated as casually as the praying mantises they play with. Home officials asked for the children's last names not to be used to protect them from retaliation.
The home was founded in 2003 with seven children; it now has 120 to 200 at any given time as children are reconciled with their families and new victims arrive.
Helen Ukpabio is one of the few evangelists publicly linked to the denunciation of child witches. She heads the enormous Liberty Gospel church in Calabar, where Nwanaokwo used to live. Ukpabio makes and distributes popular books and DVDs on witchcraft; in one film, a group of child witches pull out a man's eyeballs. In another book, she advises that 60 percent of the inability to bear children is caused by witchcraft.
In an interview with the AP, Ukpabio is accompanied by her lawyer, church officials and personal film crew.
"Witchcraft is real," Ukpabio insisted, before denouncing the physical abuse of children. Ukpabio says she performs non-abusive exorcisms for free and was not aware of or responsible for any misinterpretation of her materials.
"I don't know about that," she declared.
However, she then acknowledged that she had seen a pastor from the Apostolic Church break a girl's jaw during an exorcism. Ukpabio said she prayed over her that night and cast out the demon. She did not respond to questions on whether she took the girl to hospital or complained about the injury to church authorities.
After activists publicly identified Liberty Gospel as denouncing "child witches," armed police arrived at Itauma's home accompanied by a church lawyer. Three children were injured in the fracas. Itauma asked that other churches identified by children not be named to protect their victims.
"We cannot afford to make enemies of all the churches around here," he said. "But we know the vast majority of them are involved in the abuse even if their headquarters aren't aware."
Just mentioning the name of a church is enough to frighten a group of bubbly children at the home.
"Please stop the pastors who hurt us," said Jerry quietly, touching the scars on his face. "I believe in God and God knows I am not a witch." -
THP
**********
Lindsay Lohan arrested for punching psychic
It didn't take a crystal ball to see this one coming: Lindsay Lohan is looking at more jail time.
The bicoastal bad girl was busted yet again Thursday for sucker-punching a Florida psychic inside a Manhattan nightclub that had once banned the perpetually troubled former star.
"I need space," Lohan allegedly declared before slamming a fist into palm reader Tiffany Mitchell — who had reportedly offered the actress a free "reading" inside the VIP lounge at Chelsea hotspot Avenue.
Hours later, LiLo was accused of lying to California cops about a June 8 crash in which her black Porsche slammed into a dump truck on the Pacific Coast Highway.
The legal daily double came after the Tinseltown train wreck and her posse tried to dodge police investigating the predawn Manhattan punch-up, sources told the Daily News.
The oft-arrested actress slipped out the club's back door and into an alley leading to W. 17th St. — only to have her bruised victim identify the fleeing star to cops, sources told The News.
"That's her," said the tourist as Lohan — sitting in the front passenger seat — tried to escape in a black Cadillac Escalade around 4 a.m.
Officers moved in and blocked Lohan from zipping off. The 26-year-old "Mean Girls" star was stunned as cops slapped on the handcuffs.
"Are you kidding me? Are you kidding me?" she said, according to TMZ.com. Lohan, due back in court Jan. 7, was charged with misdemeanor assault as she continued to wear out her New York welcome.
Santa Monica police later added three misdemeanor counts of their own: lying to an officer, obstructing an officer in the course of his duties, and reckless driving.
Lohan — already jailed briefly five times — could land behind bars again.
Lohan, due to prison overcrowding, has typically spent mere hours in lockup — including a 2007 stay of just 84 minutes.
La Lohan, star of the widely panned TV biopic "Liz & Dick," was brought to the 10th Precinct stationhouse in her clubbing clothes: Leggings, a form-fitting green miniskirt and high heels.
"Once again, Lindsay Lohan is a victim of someone trying to capture their 15 minutes of fame," said Lohan lawyer Mark Jay Heller, who later insisted his his client was not smashed when she slugged Mitchell.
"I can tell when I was with her this morning she was in great condition," Heller told E! News. "She was certainly not intoxicated, certainly not under the influence of drugs."
The husband of puffy-faced victim Mitchell said Lohan launched an unprovoked attack on his wife and then tried to skip out before the NYPD arrived.
Mitchell, of Palm Beach, Fla., was with hubby Wayne Stevens, 37, and another couple when a scuffle broke out at a nearby table.
Lindsay Lohan, seen here at a Beverly Hills event to promote her TV movie, 'Liz & Dick,' has reportedly been arrested in New York City after getting involved in a fight.
According to police sources, Mitchell, 28, moved away from the dispute in an attempt to protect herself. She instead strolled into Lohan's line of fire, the sources said.
Lohan, according to some reports, was incensed because singer Max George of boy band The Wanted was ignoring her in favor of the blond Mitchell.
But her husband said Lohan lashed out for no reason, with Mitchell taking a shove from behind and then a single bop to the left side of her face.
"She pushed my wife pretty hard, and I don't know why (Lohan) pushed her," Stevens told The News. "She comes around and told my wife, 'I need space' . . . and then she just punched her."
TMZ also reported Mitchell offered the free psychic consultation, but Lohan snubbed it. That's when she walked away and called Mitchell "a f---ing Gypsy."
Mitchell's friend stood up for the victim, allegedly prompting the actress to punch the psychic.
Stevens denied that part of the TMZ account.
Stevens said he called 911 as Lohan scurried from the club. The actress, whose night began at a Justin Bieber concert at Madison Square Garden, later rushed past paparazzi outside the stationhouse with a coat covering her head.
Avenue had previously banned Lohan after she tweeted a salacious bit of gossip about Justin Timberlake on a night when both were at the club.
Lohan's father, Michael, in a text to Daily News Confidenti@l, said he wasn't surprised by his daughter's arrest — and laid the blame at ex-wife Dina's doorstep.
"Again, it's ALL on Dina," he wrote.
"She is in a dark place," he said of his frequent verbal sparring partner. "It's in God's hands and I hope he deals with her appropriately."
There was no sign of Lohan at her mother's Merrick, L.I., home, but Dina Lohan released a statement hours after the latest public spectacle.
"As a mother, you always love and pray for the best with all your children," she said. "Our family's bond grows deeper and stronger during the tough times."
The charges on both coasts capped the latest woes for the increasingly erratic former child star — including a September scuffle with a congressional aide and a bizarre October blowout with her mom.
Lohan, who has struggled with sobriety for years, finished her latest stay at the Betty Ford Center in January 2011. -
NY Daily News
***********
Ghost Spotter – Spots "Vampires" In East London
This week an apparent lampoon website came to the attention of the South African Vampyre Community. Taking the form of a Facebook "page", and sporting the logo of the Ghost Busters movies, Ghost Spotter East London claims to act against occult and supernatural forces in the East London area. Of course, since this group also posts reports about apparent observation and infiltration of supposed "vampire houses" in East London, we couldn't resist taking a closer look at it.
The group description reads: "We are a paranormal community intent on solving some of the greatest hauntings in East Londons history. We have sucessfully solved over 300 cases of alleged hauntings. We excorsize and rid homes of the dead and the long forgotten. We are swift and ruthless. With one foot in our dimension and the other in the deads… we are the Ghost Spotters!" Entertaining spelling and grammatical errors aside, the group first came to our attention when some community members stumbled across it, and said – "you've got to see this!" And so we did.
Several posts made by the anonymous creator of the group, including one sporting a map of East London with a poorly drawn red pentacle superimposed over it, makes wild and boastful claims about a 'vampire house', a 'satanic vampire church', infiltration of said 'vampire house', and that 'thanks to the support of the community' this would be "going down" shortly.
Continue reading at SA Vampyre News
**********
The Ghosts of Savannah's Bonaventure Cemetery
The mysterious fairy circles of Namibia
The Lee Avenue Haunting
2012 and the Psychedelic Shamans: Why Their Experiences Are the Key to Understanding the Message of 2012
The Legendary Lady of the Lake
Is Kentucky's Mammoth Cave Haunted?
Trapped in an Elevator With a Ghost
- yeah...it's funny, but just wrong.
Will.i.am's home studio haunted by Michael Jackson's ghost
Ghosts make contact at Jacksonville USO
Paranormal interests thrive in R.I.
5 Spooky Haunted Places In Delhi
The Real Dangers of Ghost Hunting
Ghosts of the Belvoir Winery
'Witches' link to Cornwall sex abuse case
Vietnam and High (Humanoid) Strangeness in Wartime
Walking in the footsteps of Human Giants
What Should We Do With Our Visions of Heaven—and Hell?
Enlightenment: Is Science Ready to Take it Seriously?
'Cagliostro ghost sightings' spook Arezzo
Spirit Rescue International: 'This Is What We Do'
Elevator Time Slip
Chris Halton - The Home of Haunted Earth TV
There's Something in the City
The Stigmata Effect or Sympathetic Bleeding
The 1992 Barmby Ghost Footage
Strange Stories of the Military
Catholic church sets up Exorcism hotline
Does Science Admit When it's Wrong?
The Torturous Cries of "The Anguished Man" Painting
Suggested Reading:
Strange Dreams: Collected Stories & Drawings
Stigmata: A Medieval Mystery in a Modern Age
The Weird: A Compendium of Strange and Dark Stories
Dr Iain Ropner's Casebook of Strange Events and Unusual Phenomena
Weird Hauntings: True Tales of Ghostly Places
The Higher Powers of Mind and Spirit
**********
I want to again thank those who have purchased the book and who have kindly reviewed it...I've been amazed by the response! I look forward to presenting another edition in 2013. Lon
'Phantoms & Monsters: Cryptid Encounters' Now Available!
Don't have a Kindle device? No problem...
Free Reading Apps: Your Kindle purchase can be sent automatically to your Android, iPad, iPhone, PC, Mac, BlackBerry, or Windows Phone 7 device.
DOWNLOAD A 'FREE APP' HERE!
Borrow this book for free on a Kindle device with Amazon Prime.
Buy a Kindle today

and start your Amazon Prime free trial
to borrow this book and others at no cost.
Spirit Rescue International™
Providing no-cost professional spiritual help, personal support and guidance
Take the first step towards genuine peace of mind
---------------
Sign up for the
Spirit Rescue International Newsletter
The Spirit Rescue International™ Haunted Help Forum
Discussion of paranormal and spiritual phenomena,
including peer support for those with questions or concerns

*Join Our Group On Facebook*
Join Eric Altman and Lon Strickler
*LIVE*
each Sunday at 8 PM ET as we go
Beyond the Edge!
--> Buy official 'Beyond the Edge Radio' gear <--
ANOMALIST BOOKS
Works on maverick science, unexplained mysteries, unorthodox theories, strange talents, and unexpected discoveries. Please check out their excellent and diverse catalog
"The latest news from beyond the mainstream"
Join Ben & Aaron for their weekly podcasts!
Check out Mysterious Universe Plus+ all access format!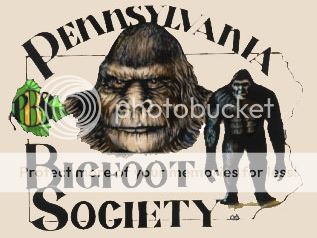 Click to submit a sighting report or encounter
Give a personal and authentic gift from their favorite celebrity

Free shipping - Bonded dealer - PCI certified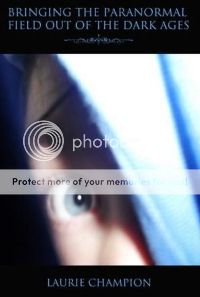 Labels: apparition, bizarre, esoteric, Esoterica, fortean, ghosts, metaphysical, paranormal, unexplained phenomena
Have you had a close encounter or witnessed something unusual?
Send us an email
Receive notice of each 'Phantoms and Monsters' post in real time!
Go to Phantoms and Monsters - NetworkBlogs and sign up
It's free!
Click here for this week's entertaining podcast
Add 'Beyond The Edge' Radio to your playlist!