New Hampshire executive mansion ghost tales
Sometime after Maggie Hassan is sworn in as the state's next governor, she may come across things that hint of some freeloaders occupying the state's executive residence.
The state's outgoing first lady, Susan Lynch, last week passed along some stories alleging strange goings-on in the Bridges House in East Concord. Tales of towels and tablecloths found out of place, piano music played with no musician present and female voices heard in empty rooms have some people saying they think the historic house is home to one, possibly two ghosts.
"They seem to be more mischievous than malicious," said Lynch. "They seem to move things around, unplug lights, and people have heard the sound of two women laughing. There appears to be a lot of activity in the master bedroom of the house."
The Bridges House, at 21 Mountain Road, was built in 1836 by Charles Graham. Although considered the official residence of the state's governor, few executives have actually made it their home.
Gov. John Lynch and his family have remained in their home in Hopkinton during his four terms in office. Gov.-elect Hassan has said she and her family will continue living in their home in Exeter after she takes the oath of office on Thursday. Republican Gov. Meldrim Thomson of Orford and Democratic Gov. Hugh Gallen of Littleton were the only two governors to have officially taken up residence at Bridges.
The house recently underwent an extensive renovation and expansion, paid for through donations and grants. It opened to the public this holiday season as a show house, spotlighting state treasures, art and furniture from New Hampshire craftsmen.
Mrs. Lynch said many of the contractors working on the house related unusual occurrences.
"I almost think the work may have stirred things up there a bit," said Lynch. "There was an HVAC worker who said he heard women laughing in the master bedroom while he was working in a closet there.
"Another one had a brand-new power tool refuse to start when he tried to use it in the basement, but it would start in other places. Then he was able to start it, and it cut out about halfway through cutting a pipe. He looked over and saw the plug pulled from the wall, even though there was plenty of extension cord coiled on the ground. He didn't pull it out of the outlet himself."
"The ghosts, whoever they are, don't seem interested in causing any damage," said Cindy McLaughlin, a Friends of the Bridges House board member and head designer for the home's renovation project. "I'm sure they could if they wanted to, but they just act in a mischievous way. I have spent a good amount of time in the house the last few years, and I can tell you they are there."
McLaughlin says she has noticed something odd in the house on a few occasions.
"I was in the master bedroom, and this cold chill just came over me," she said. "It's not like a cold breeze, but just like the cold descends on you, sapping your energy. You can feel it happening. Another time, I heard the sounds of a woman walking across the bedroom while I was on the floor below, but there was no one else in the house."
Monogrammed towels play a role in some stories.
"There are towels in a bathroom which have the initials of Dolores Bridges on them," said McLaughlin.
"We'll find them in the tub and across the room near the toilet when no one has been in the house. We put them back in place, and they move again. And they are always positioned so the letters are facing down, so you can't see them, like it's done purposely."
"I have heard the stories," said Bridges House Executive Director Kenneth Moulton. "I haven't encountered any ghosts myself, but I know that quite a few say they have. It's an interesting part of the history of the house that not many people know about."
McLaughlin said she and others wouldn't be surprised if the unexpected laughter some say they have heard resembled what might have been characteristic of the mother of Sally Clement, Gov. Bridges' second wife.
"I don't know her first name, but there are stories that she didn't get along with Gov. Bridges' third wife, Dolores," said McLaughlin.
"That could explain the monogram towels always ending up face down. Some say Dolores enjoyed playing the piano, which could explain that playing briefly by itself. But the truth is we really don't know.''
There are those, however, whose personal experience does not support suggestions the house is haunted.
Peter Thomson, coordinator for the New Hampshire Highway Safety Agency and son of Gov. Thomson, can't recall any scary stories from his days in the house.
"My family probably spent more time there than anyone, but I can't say I have heard anything about a ghost," said Thomson.
"I'm sure if my parents had seen anything, they would have shared it with me, but they never mentioned anything. There were times I would stay there, and I never saw or heard anything like a ghost."
Ray Burton, who has served on the state's Executive Council since 1977, also hasn't heard any ghost stories involving the Mountain Road property.
"I have been on the council for 34 years, and now it's on to my 10th governor," said Burton.
"I've spent a lot of time in that house and attended a lot of events there, but I can't say I've seen anything while I was there," he said.
Marc Goldberg, a spokesman for Hassan, said the incoming governor was unaware of the stories.
With any change in leadership, there is uncertainty over what the future may hold for the Friends of Bridges House, ghosts or no ghosts.
"We are taking a wait-and-see approach," said Moulton. "We expect to hear in the next 30 to 45 days what the governor-elect's plans for Bridges House are."
Fundraising efforts are expected to continue, and both Susan Lynch and McLaughlin have expressed a desire to remain on as board members.
"I have a lot invested in this project," said Lynch. "I'd like to see someone else take over as president of the board, but I want to stay on."
"Governor-elect Hassan believes the renovations made to Bridges House impressively reflect the beauty and rich history of New Hampshire and feels that the space will serve the state well for official functions," said Goldberg. "The governor-elect and her husband, Tom, plan to continue supporting the preservation of the historic house by working with the nonprofit Friends of Bridges House."
McLaughlin said she has been too busy in recent months to hire anyone to look into the veracity of the ghost stories. With the prep work done on the house for the season, however, she has made initial contact with a Massachusetts company about possibly coming in sometime soon.
"It's not just one person saying something strange has happened there," said McLaughlin. "It's more like 12 or 15 people. It's an interesting story, and it would be great to know if they are actually here." -
Union Leader
**********
The Tall Woman in the Red Robe
My step-sister (Emily) and I have always been sort of sensitive to the paranormal. One evening about 2 years ago, we were staying at our grandmother's home. We were watching TV – nothing scary, by the way – and I suddenly had an odd feeling overcome me. I tried to shake it off, though.
Not even a minute later, Emily looks to her left and sees something cross a spare bedroom on one side of the hallway to the bathroom on the other side. She gripped my arm in fear, too scared to scream. I didn't dare look over. Emily was so shaken by the entity that she wouldn't even tell me what it looked like until the next day.
She described it as a tall woman with long, straight, jet-black hair. It wore a blood-red, monk-like robe. It had fingernails that were a few inches long on the end of its distorted, bony hands. Its skin was white as snow, and its eyes were just hollow sockets. Its cheekbones were deeply sunken in, and its mouth was fixed in a shriek. Its mouth, however, was abnormally long, Emily noted; it spanned down to the figure's collarbone.
To me, the image is absolutely terrifying. I prayed that I would never see it. I can't recall that we've stayed in the house for an extended period of time since that incident. Of course, two years had passed on and it was generally somewhat forgotten about.
About a week ago,though, I was riding the school bus to my high school. I was casually gazing out the window when we approach one of the many houses we pass everyday. Something about it seemed amiss, though. I never much attention to the houses we pass, so it took me a moment to pinpoint it. Something was on top of it. On the red roof of the home, I mistook the object for a chimney at a distance… But when we got closer, I discovered that I was dead wrong. There it was: red robe, hollow eyes, white skin, and all. And it didn't disappear after a few seconds like a normal ghost. It lingered through many double-takes.
I thought I was going to faint. The figure was terrifying.
Since then, I've had a few more experiences – mostly the 'being watched' feeling. Although, a few hours ago I felt something icy cold sit down on the bed beside my feet and trace my foot with a long fingernail. I didn't even look to see what it was, but it definitely was not a family member since all of them were asleep and my door was shut and locked.
I wonder what should be done about this… -
Forwarded by HDV
**********
The Salem Alchemist
In 1720 there lived in a turreted house at North and Essex Streets, in Salem, a silent, dark-visaged man,—a reputed chemist. He gathered simples in the fields, and parcels and bottles came and went between him and learned doctors in Boston; but report went around that it was not drugs alone that he worked with, nor medicines for passing ailments that he distilled. The watchman, drowsily pacing the streets in the small hours, saw his shadow move athwart the furnace glare in his tower, and other shadows seemed at the moment to flit about it—shadows that could be thrown by no tangible form, yet that had a grotesque likeness to the human kind. A clink of hammers and a hiss of steam were sometimes heard, and his neighbors devoutly hoped that if he secured the secret of the philosopher's stone or the universal solvent, it would be honestly come by.
But it was neither gold nor the perilous strong water that he wanted. It was life: the elixir that would dispel the chill and decrepitude of age, that would bring back the youthful sparkle to the eye and set the pulses bounding. He explored the surrounding wilderness day after day; the juices of its trees and plants he compounded, night after night, long without avail. Not until after a thousand failures did he conceive that he had secured the ingredients but they were many, they were perishable, they must be distilled within five days, for fermentation and decay would set in if he delayed longer. Gathering the herbs and piling his floor with fuel, he began his work, alone; the furnace glowed, the retorts bubbled, and through their long throats trickled drops—golden, ruddy, brown, and crystal—that would be combined into that precious draught.
And none too soon, for under the strain of anxiety he seemed to be aging fast. He took no sleep, except while sitting upright in his chair, for, should he yield entirely to nature's appeal, his fire would die and his work be spoiled. With heavy eyes and aching head he watched his furnace and listened to the constant drip, drip of the precious liquor. It was the fourth day. He had knelt to stir his fire to more active burning. Its brightness made him blink, its warmth was grateful, and he reclined before it, with elbow on the floor and head resting on his hand. How cheerily the logs hummed and crackled, yet how drowsily—how slow the hours were—how dull the watch! Lower, lower sank the head, and heavier grew the eyes. At last he lay full length on the floor, and the long sleep of exhaustion had begun.
He was awakened by the sound of a bell. "The church bell!" he cried, starting up. "And people going through the streets to meeting. How is this? The sun is in the east! My God! I have been asleep! The furnace is cold. The elixir!" He hastily blended the essences that he had made, though one or two ingredients were still lacking, and drank them off. "Faugh!" he exclaimed. "Still unfinished-perhaps spoiled. I must begin again." Taking his hat and coat he uttered a weary sigh and was about to open the door when his cheek blenched with pain, sight seemed to leave him, the cry for help that rose to his lips was stifled in a groan of anguish, a groping gesture brought a shelf of retorts and bottles to the floor, and he fell writhing among their fragments. The elixir of life, unfinished, was an elixir of death. -
Myths and Legends of Our Own Land - Complete
**********
Ghost stole woman's resume
A Barrow County sheriff's deputy encountered a burglary case on Saturday possibly more suited to a ghost hunter.
Though she perhaps should have called the Ghostbusters, the theft victim instead told local deputies that a ghost stole from her.
The 40-year-old Winder woman reported stolen her resume, criminal history and a blouse sometime during the past two weeks, according to a Barrow County sheriff's report.
When the deputy asked the woman if she knew anyone who might take the items, she said a ghost or spirt because the ghost of her mother often visits. However, she told the deputy she also occasionally sees a black spirit roaming near her home.
According to the report, the woman valued her resume at $5,000 and the criminal history at $10. -
Online Athens
**********
The Cold Spot
Encounters With Angels
The House of the Virgin Mary
Cats of the Magical and Mysterious Kind
- You can purchase at
Cats of Magic, Mythology and Mystery
The Mirage of Brazil
Phantom Eye Syndrome: When People Without Eyes Can Still See
Your State's Weirdest Phenomenon
A Comforting Hand
Europeans Related to Native Americans--BEFORE They Came to North America
"The Origins of Life" -- Radical New Theory Says Origin is Algorithmic vs Chemical
Dreams of Prophecy: Evolution and the Biology of Psychic Phenomenon
Vampyre History Project: 2012
The Most Haunted Asylums
Changing the Playing Field: How Skeptics Respond to the Unexplained
Kate Says She Has Sex Regularly With A Ghost
Changing the Speed of Time
Psychic Who Predicted U.S. Mass Shootings Shares Predictions for 2013
THE HAUNTED EARTH SHOW - DECEMBER 2012
Deathbed theory dreamt by an Indian maths genius is finally proved correct - almost 100 years after he died
The Roman Army Knife: Or how the ingenuity of the Swiss was beaten by 1,800 years
Natural History of Ghosts
- You can purchase at
A Natural History of Ghosts: 500 Years of Hunting for Proof
A Response to Dr. Taff's Backward Rant
Oliver Springs Mystery
Graveyard Light Show
http://frontiers-of-anthropology.blogspot.com/2012/12/atlantis-vedic-tripura.html
What makes people come back to life after being pronounced dead?
Suggested Reading:
Science and the Near-Death Experience: How Consciousness Survives Death
More Than Meets The Eye, True Stories About Death, Dying, and Afterlife
Atlantis; The Antediluvian World
Growing In The Prophetic: A practical biblical guide to dreams, visions, and spiritual gifts
Vampyre Sanguinomicon: The Lexicon of the Living Vampire
Unexplained: An Encyclopedia of Curious Phenomena, Strange Superstitions, and Ancient Mysteries
True Police Stories of the Strange & Unexplained
Spirit Rescue International™
Providing no-cost professional spiritual help, personal support and guidance
Take the first step towards genuine peace of mind
---------------
Sign up for the
Spirit Rescue International Newsletter
The Spirit Rescue International™ Haunted Help Forum
Discussion of paranormal and spiritual phenomena,
including peer support for those with questions or concerns

*Join Our Group On Facebook*
Join Eric Altman and Lon Strickler
*LIVE*
each Sunday at 8 PM ET as we go
Beyond the Edge!
--> Buy official 'Beyond the Edge Radio' gear <--
'Phantoms & Monsters: Cryptid Encounters' Now Available!
Don't have a Kindle device? No problem...
Free Reading Apps: Your Kindle purchase can be sent automatically to your Android, iPad, iPhone, PC, Mac, BlackBerry, or Windows Phone 7 device.
DOWNLOAD A 'FREE APP' HERE!
Borrow this book for free on a Kindle device with Amazon Prime.
Buy a Kindle today

and start your Amazon Prime free trial
to borrow this book and others at no cost.
ANOMALIST BOOKS
Works on maverick science, unexplained mysteries, unorthodox theories, strange talents, and unexpected discoveries. Please check out their excellent and diverse catalog
"The latest news from beyond the mainstream"
Join Ben & Aaron for their weekly podcasts!
Check out Mysterious Universe Plus+ all access format!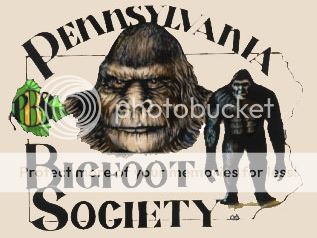 Click to submit a sighting report or encounter
Give a personal and authentic gift from their favorite celebrity

Free shipping - Bonded dealer - PCI certified
Labels: esoteric, Esoterica, ghosts, metaphysical, paranormal, unexplained phenomena
Have you had a close encounter or witnessed something unusual?
Send us an email
Receive notice of each 'Phantoms and Monsters' post in real time!
Go to Phantoms and Monsters - NetworkBlogs and sign up
It's free!
Click here for this week's entertaining podcast
Add 'Beyond The Edge' Radio to your playlist!