This image was posted on the Chasing Trophy Whitetails Facebook page. The brief commentary attached to the image is posted below. What do you think it is?
What did Chasing Trophy Whitetails fan Michael Rogers catch on his gamecam?
This is one of several pics that my buddy got on his game camera back in November. It came by on November 11 and then again on November 18. Has anyone else seen anything like this before?
No location was provided, which is understandable. I'd like to say that this is it a Bigfoot-like hominid, though it is rather odd in appearance. Frankly...the legs and the body type remind me of the 'Goatman' descriptions from Prince Georges Co, Maryland back in the 1970s. Is this an image of a unknown humanoid? It could very well be. I'm currently investigating several sightings of strange humanoids (that resemble Bigfoot-type hominids) near unidentified flying craft that descended to the ground. There have been footprints similar to Bigfoot as well as another unknown being that has prints that resemble those of a turkey or chicken...but over 12" in length and width! That report is forthcoming...as soon as the timeline of the sightings and encounters have been established and recorded. Stay tuned...Lon
The Cryptoterrestrials: A Meditation on Indigenous Humanoids and the Aliens Among Us
The UFO Singularity: Why Are Past Unexplained Phenomena Changing Our Future? Where Will Transcending the Bounds of Current Thinking Lead? How Near is the Singularity?
The Cult of Alien Gods: H.P. Lovecraft And Extraterrestial Pop Culture
Spirit Rescue International™
Providing no-cost professional spiritual help, personal support and guidance
Take the first step towards genuine peace of mind
---------------
Sign up for the
Spirit Rescue International Newsletter
The Spirit Rescue International™ Haunted Help Forum
Discussion of paranormal and spiritual phenomena,
including peer support for those with questions or concerns

*Join Our Group On Facebook*
Join Eric Altman and Lon Strickler
*LIVE*
each Sunday at 8 PM ET as we go
Beyond the Edge!
--> Buy official 'Beyond the Edge Radio' gear <--
'Phantoms & Monsters: Cryptid Encounters' Now Available!
Don't have a Kindle device? No problem...
Free Reading Apps: Your Kindle purchase can be sent automatically to your Android, iPad, iPhone, PC, Mac, BlackBerry, or Windows Phone 7 device.
DOWNLOAD A 'FREE APP' HERE!
Borrow this book for free on a Kindle device with Amazon Prime.
Buy a Kindle today

and start your Amazon Prime free trial
to borrow this book and others at no cost.
ANOMALIST BOOKS
Works on maverick science, unexplained mysteries, unorthodox theories, strange talents, and unexpected discoveries. Please check out their excellent and diverse catalog
"The latest news from beyond the mainstream"
Join Ben & Aaron for their weekly podcasts!
Check out Mysterious Universe Plus+ all access format!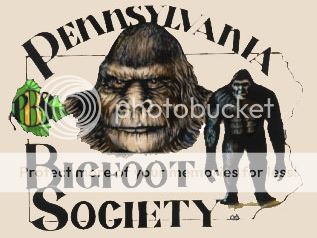 Click to submit a sighting report or encounter
Give a personal and authentic gift from their favorite celebrity

Free shipping - Bonded dealer - PCI certified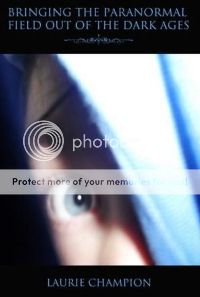 Labels: bigfoot, humanoid, photographic evidence, sasquatch, trail cam, unexplained phenomena
Have you had a close encounter or witnessed something unusual?
Send us an email
Receive notice of each 'Phantoms and Monsters' post in real time!
Go to Phantoms and Monsters - NetworkBlogs and sign up
It's free!
Click here for this week's entertaining podcast
Add 'Beyond The Edge' Radio to your playlist!