This week we once again welcome our friend Bill Bean to 'Beyond The Edge Radio'. Much of the conversation will pertain to the upcoming film 'Dark Force' that will depict the horrid and sustained ordeal experienced by Bill and his family.
Bill Bean
is the most famously haunted man in America, and is the star of the Discovery Channel's '
A Haunting
.' The episode is called '
House of the Dead
.' Bill is an internationally known author, lecturer and media personality. He has given over 700 media interviews and has traveled most of the country sharing his amazing story. Bill is the author of
"Dark Force"
and
"Delivered."
His strong faith has inspired many people worldwide and his books have made a lasting impression on many.
In "
Dark Force
," Bill painfully describes in terrifying detail the supernatural events that tormented both he and his family in their Glen Burnie, Maryland home. Bill has stated that his family was greatly affected by an evil force that co-existed among them. The activity began as a feeling of a presence and gradually escalated into violent physical attacks,leading to the destruction of the Bean family.
Bill Bean and his story have been featured on
Discovery Channel, Syfy Channel, Coast to Coast Radio, The Roseanne Show, Real TV, The 700 Club, Cornerstone TV, Travel Channel, Animal Planet, Destination America, Planet Green, 21st Century Radio
and many other shows and networks.
Bill is a tremendously gifted speaker, who always makes an instant connection with the audience. He never fails to leave them both inspired and uplifted. He begins most of his lectures by showing the Discovery Channel episode that he starred in. The episode is 49 minutes long. An audience Q & A then follows, along with a book signing.
Video - A Haunting: House of the Dead
This event is listed at 'Beyond The Edge Radio' Facebook Events and Google+ Events - Click the links and let us know you'll be there!
Join Eric Altman, Lon Strickler and Sean Forker
each Sunday at 8 PM ET as we go
Beyond the Edge!
Call toll free 1-877-677-2858 during the live broadcast

Go to our Facebook page at Beyond the Edge - Facebook
The Big Book of Maryland Ghost Stories (Big Book of Ghost Stories)
Maryland Ghosts: Paranormal Encounters in the Free State
Ghosts of Maryland
Spirit Rescue International™
Providing no-cost professional spiritual help, personal support and guidance
Take the first step towards genuine peace of mind
---------------
Sign up for the
Spirit Rescue International Newsletter
The Spirit Rescue International™ Haunted Help Forum
Discussion of paranormal and spiritual phenomena,
including peer support for those with questions or concerns

*Join Our Group On Facebook*
Join Eric Altman and Lon Strickler
*LIVE*
each Sunday at 8 PM ET as we go
Beyond the Edge!
--> Buy official 'Beyond the Edge Radio' gear <--
'Phantoms & Monsters: Cryptid Encounters' Now Available!
Don't have a Kindle device? No problem...
Free Reading Apps: Your Kindle purchase can be sent automatically to your Android, iPad, iPhone, PC, Mac, BlackBerry, or Windows Phone 7 device.
DOWNLOAD A 'FREE APP' HERE!
Borrow this book for free on a Kindle device with Amazon Prime.
Buy a Kindle today

and start your Amazon Prime free trial
to borrow this book and others at no cost.
ANOMALIST BOOKS
Works on maverick science, unexplained mysteries, unorthodox theories, strange talents, and unexpected discoveries. Please check out their excellent and diverse catalog
"The latest news from beyond the mainstream"
Join Ben & Aaron for their weekly podcasts!
Check out Mysterious Universe Plus+ all access format!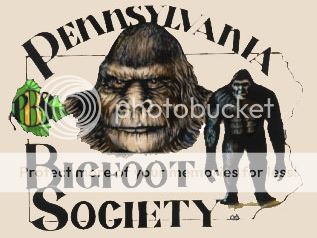 Click to submit a sighting report or encounter
Give a personal and authentic gift from their favorite celebrity

Free shipping - Bonded dealer - PCI certified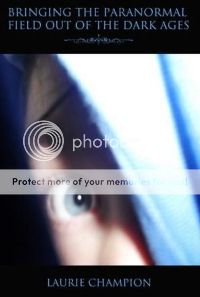 Labels: Beyond the Edge Radio, Bill Bean, Dark Force, haunted locations, paranormal
Have you had a close encounter or witnessed something unusual?
Send us an email
Receive notice of each 'Phantoms and Monsters' post in real time!
Go to Phantoms and Monsters - NetworkBlogs and sign up
It's free!
Click here for this week's entertaining podcast
Add 'Beyond The Edge' Radio to your playlist!