Dead son's spirit holds my hand to write letters to me
Sally Woodmansee holds the pen lightly as it moves across the page, but she is not writing the words – her DEAD SON is.
She believes her beloved boy Tony, who died in a car smash two years ago, is guiding her hand to send her messages from beyond the grave.
It is a phenomenon called automatic spiritual writing, and Sally, 52, uses it every day to "chat" with the son she believed she would never speak to again.
She also says Tony, who died aged 20, has told her the secrets of heaven.
And she proudly tells how he insists on writing birthday cards to loved ones.
The mum of five knows many will be sceptical. She understands, as she is a sceptic herself.
She simply has no other explanation for what is happening when she sits with the pen and feels Tony take over.
Sally said: "I am not a psychic and I never believed in ghosts.
"When this started happening I thought, 'You can't believe it just because you want to, just because you need it so much'.
"I have always tried to find another explanation for the things that happened, literally until I ran out of explanations.
"There is no other way to explain it. I am talking to my son."
Tony suffered massive brain injuries when a car driven by a pal span out of control in October 2010, just a few miles from home.
He was taken to hospital in a coma and died eight days later.
Sally, of Herne Bay, Kent, remembers every detail about the evening Tony got into that car.
The hairdresser recalled: "Tony came in from work at his brother's scrap metal business, had a shower then came down for his dinner.
"While he was eating his friend came round and Tony said he was popping out for a bit.
"He said, 'I won't be long mum — only about an hour then I'm going to play on X-Box with my brothers'. I said, 'Don't be long, they have to go to bed soon!'
"At about 8.30pm my daughter called to say they had heard Tony had been in an accident and was on his way to Margate hospital.
"The minute I heard I just knew. I'd always had an overwhelming feeling every time he went out the door he was never coming back.
"So even though at that point I had no idea how serious the accident was, I just knew this was the day I'd been dreading."
At the funeral, two mourners unwittingly began the process that would leave Sally convinced she was back in touch with her lad.
The pair had an appointment with a psychic, booked long before the crash, and went after the funeral.
They taped their session and later came back to the wake and gave the recording to Sally's daughter Hayley, 28, saying Sally should listen to it.
She said: "I put it on the next morning. The psychic said a young man had come through and his name was Tony.
"She said he was doing something very strange — sprinkling Oxo cubes on her head.
"I knew it was him because Tony wouldn't eat anything unless Oxo was stirred in. I burst into tears — completely broke down."
Sally then visited the medium, who told her she had spiritual gifts.
She recalled: "She said that Tony wanted to write me a message, and that I should try automatic spiritual writing.
"I was advised to sit in a darkened room, completely quietly, holding a pen very lightly to paper and to ask Tony questions so he could write the answer.
"I tried it the next morning."
To her amazement, as she sat down with a pen she felt an icy grip on her hand.
Then, without moving the pen herself, she found "Tony" written in her notebook.
Sally, whose husband is a car salesman also called Tony, said: "It absolutely drained me. It took hours just to get that one word — and by the end my whole body was tensed up. I felt freezing cold."
With practice, the pair were soon chatting at length and with ease.
Sally showed The Sun 17 notebooks crammed with their conversations. She has now written a book about their chats called Talking To Tony, with former Sun man Laurie Stone.
They talk about "everything and anything", including heaven.
She said: "Heaven is like nothing that you could describe, nothing that we could feel, nothing that we could see.
"The colours are not like those we have here. Tony said that it is an easier, kinder, nicer place to be."
Tony has also revealed that he is bringing up his two babies from pregnancies terminated by ex-girlfriends.
Meanwhile, two babies terminated by Sally before he was born are acting as his "spirit guides".
Sally explained: "If you have a termination or the pregnancy is cut short, that child arrives in heaven as the full-blown spirit of a baby.
"My two children are looking after Tony and helping him learn about heaven. He in turn looks after his little boys — Charlie and Leon.
"The amazing thing is when I told his ex-girlfriend about that she said, 'We always said if we had a little boy he would be called Charlie'.
"I didn't even know they had spoken about that."
Tony also wants to spread a wider message. Sally said: "Tony and I have a mission, to make the world a better place.
"Tony has so much wisdom to share with those of us left on earth.
"We all need to love each other more and have more respect. That is the secret to happiness and peace."
The secret to her own peace, however, has been knowing Tony is happy.
She said: "The worst thing for a parent is when a child goes before you do. You worry that they are not happy because they did not want to go.
"I asked Tony did he want to go and he said, not to be harsh, but he wants to be there in heaven.
"No parent can ask for more than to know their child was happy. It is the greatest comfort in the world." -
The Sun
Writing the Divine: How to Use Channeling for Soul Growth & Healing
Automatic or Spirit Writing, With Other Psychic Experiences (Classic Reprint)
Learn How To Do Automatic Writing: A Step By Step Course To Help You Access Higher Realms Of The Mind, Body And Spirit.
**********
Filipino mountaineers talk about eerie, strange experiences up there
Anybody could experience spirit possession anytime, anywhere—even mountaineers, they who get a high at the sight of nature's beauty.
These side stories spice up the experience of mountain-climbing.
Paul Padayao, 33, a mountaineer since he was a student at the Philippine Maritime Institute, recounts two of his paranormal encounters in the mountains. He has done countless climbs, having explored more than 40 mountains already.
Mt. Buntot Palos
During the mountaineering club Expose on Environment Mountaineering Society's anniversary climb in 1999, Padayao said he and 20 others trooped to Mt. Buntot Palos, popular for its waterfall in Pangil, Laguna.
While merrymaking in the camp site, Padayao claimed that two woman climbers were "possessed" by unknown spirits who almost took away their lives.
For two days, they were reportedly struggling, violently throwing away everyone who tried to subdue them, and speaking in hoarse, angry voices.
Padayao said Ham Ugay, another mountaineer, tried rubbing a matchstick between the toes of the women—the town folks' way to stop demon possession.
The ritual had no effect on her.
At 2 a.m., Padayao said Ugay sought the help of Mang Temmy, the land's caretaker and the only resident of the mountain. He instructed the mountaineers to tie up the women on top of the table to subdue them.
Mang Temmy, it was said, then knelt and whispered something to the women. No one heard what the caretaker said but it sounded like a prayer.
Mang Temmy said that the mountain spirits must have gotten very angry at the group's carousing. To appease these spirits, the caretaker asked them to offer a live chicken and a bottle of gin.
Padayao and coclimbers Jeremy Ferrer and Alvin Lateda then sought another healer for a second opinion.
They found a certain barangay kagawad who was known to heal through his devotion in Mt. Banahaw.
Uninvited
The kagawad told them to pray "Apostle's Creed" before the two "possessed" women. It goes by its first line: "I believe in God…" Both admitted they didn't know the prayer by rote and had the kagawad write them on a piece of paper.
He even said it was Mang Temmy who told the spirits to get in the body of the woman; he said Mang Temmy didn't like that he wasn't asked to join the drinking.
Since the kagawad could not go up—he was suffering from rheumatism—the three decided to bring the possessed woman down to him. He told them to bring bamboo sticks and tie the two women on it in the event that they became hard to control.
They then went back to the mountain, bringing some offering to Mang Temmy. The possession stopped. And they went down hoping they had seen the end.
Still there
As instructed, their team went back to see the kagawad. It was then they realized that the spirits had not yet left their bodies.
As they came nearer to the healer's house, Padayao said the possessed women resisted and screamed.
The kagawad got some matchsticks, blew and prayed to it, and put it between the women's toes. Both women shook in fear and pain as this acupuncture-like ritual took place. Only Padayao and Ham were able to recite the "Apostle's Creed" during the ritual. The other climbers ran away every time the women fought back and struggled.
It was the second day of their "possession." The kagawad still was not able to drive away the spirits.
He didn't want to let the women go without exorcising them, he said. The healer gave them another night of board and lodging.
'I want her body'
Two different spirits got into the two women's bodies, it was said. This time, a mother and a son, it was worse, angrier. They wanted to take the lives of the two woman climbers.
"Akin ang katawang ito," one of the woman said. "Akin na siya."
One of the women, tied to the pole, said: "Parang awa niyo na pakawalan niyo ako."
The mountaineers couldn't do anything. They were shocked when the woman bumped her head on the pole.
The other woman climber said she wanted to pee. So they accompanied her to the restroom. As the man accompanying her was taking her back up the steps, the woman dove, her head hitting the floor.
She really seemed like she wanted to commit suicide, Padayao said.
After a few more misses, the healer gave up and sought the help of another healer.
The third healer—considered the most powerful in the area—came on the third day.
Immediately, he held a mass of the woman's hair, curled it in his hands, and pointed his thumb in her forehead, reciting a little prayer.
The women lost consciousness and the spirit finally left their bodies.
One of the women asked why they were already at the foot of the mountains. She did not remember anything, Padayao said.
Mt. Pico de Loro
On a night trek to Mt. Pico de Loro the same year, Padayao and his friend Allan were told by the caretaker of the mountains at the jump-off point that about seven girls had come up before them.
Excited, they walked fast to catch up with the girls.
Along the trail, they saw seven traces of lights flashing before them. They thought they were getting nearer the girls. They even heard voices of women talking, laughing, giggling.
But the sound faded the closer they got to the light. They followed, walked faster, but they never caught up with the women.
They ignored it.
Some hours after that, they saw a black carabao and a dark man whose face was completely hidden. As they got near them, almost at arm's length, both disappeared. It was a single trail. Nearby was a cliff. Where the carabao and the man went, they couldn't tell.
Padayao said they never talked about it during the climb. The supposedly fun climb turned into one of the most silent climbs he had. When they woke up, they realized they never reached the camp site. They slept at the middle of the trail.
Mt. Pico de Loro in Ternate, Cavite, was known to be a famous line of defense of Japanese soldiers against the Americans, according to Padayao. It was where the bombs, aimed at enemy forces headed towards the mountains, were set up. Many soldiers died there, he said.
There have also been tales of mountaineers hearing the footsteps of what seemed like a marching soldier, these steps circling their tent.
Mt. Makiling
Jason Perez, another mountaineer, had paranormal experience in Mt. Makiling. The supposedly day hike extended to night. Overcome with fatigue, they stopped and camped out near a river.
The mountaineers cooked rice, and washed their clothes near the river. Some took a bath there also.
Everyone was shocked in the morning to see there was no trace of a river nearby. The place was entirely dry.
Faith and fear
Everyone could be demon- or spirit-possessed and a target of the supernatural, said paranormal expert Jaime Licauco. "Some people are just more susceptible, weaker in spirit than the others," he said.
The tired, the restless and the weak in spirit are the most prone to spirit possession, Licauco added.
"In the physical world, it's unlike poles that attract. But in the mental and the spiritual plane, it's different. You attract your kind," he said.
Licauco, an Inquirer columnist, pointed out that a person who is filled with negative spirits is most likely to attract negative spirits. If you are fearful, he said, you attract fear.
Elementals
Padayao confessed that he was never a fan of the supernatural but he witnessed it himself.
Four types of elementals inhabit the earth, Licauco said: those of the earth called the gnomes—the dwarves and the elves; the Sylph, the air elemental comprised of the fairies; the undines or the water elementals, and the salamander which represent the fire element. Their goal, he said, is to balance the elements of nature.
Licauco said elementals interfered with the humans when their habitats were destroyed—a typical response of anyone who loses his or her place.
He cited the case of the destruction of the Lake Caliraya, when several inhabitants reportedly got sick after part of the land was converted into private property.
"What would you feel if your place is destroyed, would you not get angry?" asked Licauco.
It's living and letting live; it's all about respect, he said.
Padayao, who believed in the power of prayer, also emphasized the importance of acknowledging and paying respect to locals.
"When in a new land, take care of nature. Do not mess with it, and as much as possible, do not be too rowdy. Some locals or spirits might be disturbed, and might disturb you in return," he warned. -
Philippine Daily Inquirer
**********
Keira Knightley: I was confronted by a ghost in my hotel room
Keira Knightley has revealed she was confronted by a ghost in her hotel room.
The British actress made the spooky admission when she appeared on The Tonight Show with Jay Leno to promote her new movie Anna Karenina.
Keira, 27, who is engaged to musician James Righton, told how she was visited by a ghost while staying in a plush hotel in Los Angeles.
Worried that she sounded "crazy", Keira told Jay: "I don't believe in ghosts but I have seen one, as I don't know how else to explain it."
Her revelation, which was met with laughs from the studio audience, left Keira red-faced, but that didn't deter her from explaining her encounter with the "other side".
She said: "I was staying at this hotel in Los Angeles and my mum had come out to stay with me. I was very lucky - it was a very nice room, with a bedroom and sitting room. I walked into the sitting room - as I'd just come out of the shower and there was a guy sitting on the sofa.
"He had a burgundy shirt on and short black hair and I thought oh, some guy has come into my room, so I said to him, 'Hi, I'm really sorry but you're in my room,' and he disappeared."
An intrigued Jay asked what happened next, to which the young actress replied: "My mum came in and asked who I was talking to and I stuttered and said, 'There... there was a man sat there.' He was just sitting there like you are sat in your chair now."
Only after re-telling the story did Keira begin to second guess her conclusions and told the popular chat show host: "I don't think I'd been drinking and it was early in the morning, so I can't think of anything else. -
The Sun
Hollywood Haunted: A Ghostly Tour of Filmland
The Hollywood Book of Death: The Bizarre, Often Sordid, Passings of More than 125 American Movie and TV Idols
Haunted Hollywood: Ghosts Of The Dead Famous
**********
The Springs of Blood and Water
A great drought had fallen on Long Island, and the red men prayed for water. It is true that they could get it at Lake Ronkonkoma, but some of them were many miles from there, and, beside, they feared the spirits at that place: the girl who plied its waters in a phosphor-shining birch, seeking her recreant lover; and the powerful guardians that the Great Spirit had put in charge to keep the fish from being caught, for these fish were the souls of men, awaiting deliverance into another form. The people gathered about their villages in bands and besought the Great Spirit to give them drink. His voice was heard at last, bidding their chief to shoot an arrow into the air and to watch where it fell, for there would water gush out. The chief obeyed the deity, and as the arrow touched the earth a spring of sweet water spouted into the air. Running forward with glad cries the red men drank eagerly of the liquor, laved their faces in it, and were made strong again; and in memory of that event they called the place the Hill of God, or Manitou Hill, and Manet or Manetta Hill it is to this day. Hereabouts the Indians settled and lived in peace, thriving under the smile of their deity, making wampum for the inland tribes and waxing rich with gains from it. They made the canal from bay to sea at Canoe Place, that they might reach open water without dragging their boats across the sand-bars, and in other ways they proved themselves ingenious and strong.
When the English landed on the island they saw that the Indians were not a people to be trifled with, and in order to properly impress them with their superiority, they told them that John Bull desired a treaty with them. The officers got them to sit in line in front of a cannon, the nature of which instrument was unknown to them, and during the talk the gun was fired, mowing down so many of the red people that the survivors took to flight, leaving the English masters at the north shore, for this heartless and needless massacre took place at Whale's Neck. So angry was the Great Spirit at this act of cruelty and treachery that he caused blood to ooze from the soil, as he had made water leap for his thirsting children, and never again would grass grow on the spot where the murder had been done. -
Myths and Legends of Our Own Land
**********
From Weird to Really Weird!
Otherworld Portals in New York?
Poltergeists: Teen Angst & Telekinesis
What doe 'The Walking Dead' and 'The Mist' have in common?
The Science Behind Our Strange, Spooky Dreams
Haunted Long Island Pizza Hut
Woman claims she has haunted toaster
The Ghosts of Hazel Ridge Cemetery
Ride the Night Mare
Doctors Talk to Vegetative Patient Through Brain Scan
First Sight: A New Way of Understanding Psi
Ghost captured on video at Pub
Should You Be Afraid of Ghosts?
Aunt's Deathbed Vision Reunites Family
Haunted Earth TV - Voices of the Dead Captured Inside Mock Medieval Castle in the USA
How Moving and Remodeling Affects Hauntings
Curses You Can Wear: The Ill-Fated "Lover's Sweater"
Channeling Spirits Shuts Down Parts of the Brain
Mother gets a phonecall from her son… a month after identifying his 'dead body' and having him buried
Haunted Earth TV - Real Ghosts Captured in an Irish Castle
Is it possible to communicate with the supernatural or the dead?
Is Hertford the most haunted town in the country?
Ghosts roamed Varina parkway
James McCabe Theater
Suggested Reading
Seven Steps to Heaven: How to Communicate with Your Departed Loved Ones in Seven Easy Steps
Hello...Anyone Home?: A Guide on How our Deceased Loved Ones Try to Contact Us through the Use of Signs
Communicating With the Dead
Dreaming of the Dead: Personal Stories of Comfort and Hope
Dream Language: The Prophetic Power of Dreams, Revelations, and the Spirit of Wisdom
Haunting Experiences: Encounters with the Otherworldly
Spirit Rescue International™
Providing no-cost professional spiritual help, personal support and guidance
Take the first step towards genuine peace of mind
---------------
Sign up for the
Spirit Rescue International Newsletter
The Spirit Rescue International™ Haunted Help Forum
Discussion of paranormal and spiritual phenomena,
including peer support for those with questions or concerns

*Join Our Group On Facebook*
Join Eric Altman and Lon Strickler
*LIVE*
each Sunday at 8 PM ET as we go
Beyond the Edge!
--> Buy official 'Beyond the Edge Radio' gear <--
'Phantoms & Monsters: Cryptid Encounters' Now Available!
Don't have a Kindle device? No problem...
Free Reading Apps: Your Kindle purchase can be sent automatically to your Android, iPad, iPhone, PC, Mac, BlackBerry, or Windows Phone 7 device.
DOWNLOAD A 'FREE APP' HERE!
Borrow this book for free on a Kindle device with Amazon Prime.
Buy a Kindle today

and start your Amazon Prime free trial
to borrow this book and others at no cost.
ANOMALIST BOOKS
Works on maverick science, unexplained mysteries, unorthodox theories, strange talents, and unexpected discoveries. Please check out their excellent and diverse catalog
"The latest news from beyond the mainstream"
Join Ben & Aaron for their weekly podcasts!
Check out Mysterious Universe Plus+ all access format!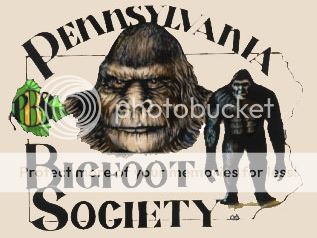 Click to submit a sighting report or encounter
Give a personal and authentic gift from their favorite celebrity

Free shipping - Bonded dealer - PCI certified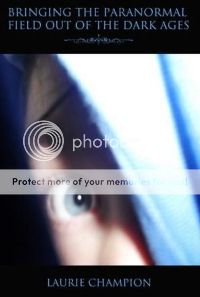 Labels: esoteric, Esoterica, ghosts, haunted locations, paranormal, spirits, The Philippines
Have you had a close encounter or witnessed something unusual?
Send us an email
Receive notice of each 'Phantoms and Monsters' post in real time!
Go to Phantoms and Monsters - NetworkBlogs and sign up
It's free!
Click here for this week's entertaining podcast
Add 'Beyond The Edge' Radio to your playlist!