The Bigfoot hunting populace seems to be afflicted by a disorder that affects some individuals within its confines. Read the following information and tell me if this describes anyone you know:
Symptoms of the affliction include:
- Being easily influenced by other people
- Being overly dramatic and emotional
- Being overly sensitive to criticism or disapproval
- Believing that relationships are more intimate than they actually are
- Blaming failure or disappointment on others
- Constantly seeking reassurance or approval
- Having a low tolerance for frustration or delayed gratification
- Needing to be the center of attention (self-centeredness)
- Quickly changing emotions, which may seem shallow to others
- Acting overly seductive
- Making rash decisions
Some people may say that this simply describes someone with a huge ego. I honestly don't think that this is the case. There are a few of these seemingly ordinary people that thrive on being the topic of conversation...regardless of the tenor. A majority of this particular group make a point of producing videos full of rants and ridiculous claims, challenging others to contradict their 'proof'...then going on the defensive when they don't agree with what they hear or read in response. I like to refer to these people as 'emotional vampires' because their actions can simply 'suck patience and sympathy' out of a person.
Histrionic personality disorder
is a condition in which people act in a very emotional and dramatic way that draws attention to themselves. The
American Psychiatric Association
defines it as a personality disorder characterized by a pattern of excessive emotionality and attention-seeking, including an excessive need for approval and inappropriately seductive behavior, usually beginning in early adulthood. Associated features include egocentrism, self-indulgence, continuous longing for appreciation, and persistent manipulative behavior to achieve their own needs.
The cause of this disorder is unknown. Both genes and early childhood events are thought to contribute. It occurs more often in women than in men, although it may be diagnosed more often in women because attention-seeking and sexual forwardness are less socially acceptable for women. Histrionic personality disorder usually begins in early adulthood. It is treatable with psychotherapy, including cognitive therapy.
You may want to refer to the idiom
'making a mountain out of a molehill'
I think it's safe to say that we all know one or more people possibly afflicted with this disorder and the search for Bigfoot can attract these individuals for obvious reasons. It may upset serious researchers and enthusiasts that these people 'give the community a bad name'...but we must also consider the source and not be too critical. I'm to blame as much as anyone else for criticizing the afflicted. Supplying constant attention to these individuals simply fuels their needs and desires. As long as they contain themselves to YouTube and the occasional forum, we need to just let them do their 'thing'. Hey...everyone needs a hobby. Lon
Emotional Vampires: Dealing with People Who Drain You Dry, Revised and Expanded 2nd Edition
Difficult Personalities: It's Not You; It's Them
Spirit Rescue International™
Providing no-cost professional spiritual help, personal support and guidance
Take the first step towards genuine peace of mind
---------------
Sign up for the
Spirit Rescue International Newsletter
The Spirit Rescue International™ Haunted Help Forum
Discussion of paranormal and spiritual phenomena,
including peer support for those with questions or concerns

*Join Our Group On Facebook*
Join Eric Altman and Lon Strickler
*LIVE*
each Sunday at 8 PM ET as we go
Beyond the Edge!
--> Buy official 'Beyond the Edge Radio' gear <--
'Phantoms & Monsters: Cryptid Encounters' Now Available!
Don't have a Kindle device? No problem...
Free Reading Apps: Your Kindle purchase can be sent automatically to your Android, iPad, iPhone, PC, Mac, BlackBerry, or Windows Phone 7 device.
DOWNLOAD A 'FREE APP' HERE!
Borrow this book for free on a Kindle device with Amazon Prime.
Buy a Kindle today

and start your Amazon Prime free trial
to borrow this book and others at no cost.
ANOMALIST BOOKS
Works on maverick science, unexplained mysteries, unorthodox theories, strange talents, and unexpected discoveries. Please check out their excellent and diverse catalog
"The latest news from beyond the mainstream"
Join Ben & Aaron for their weekly podcasts!
Check out Mysterious Universe Plus+ all access format!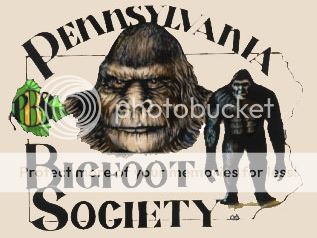 Click to submit a sighting report or encounter
Give a personal and authentic gift from their favorite celebrity

Free shipping - Bonded dealer - PCI certified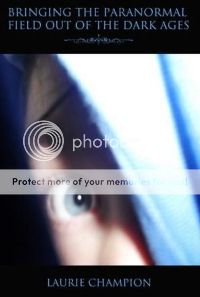 Labels: bigfoot, bizarre, cryptozoology, hoax, strange behavior
Have you had a close encounter or witnessed something unusual?
Send us an email
Receive notice of each 'Phantoms and Monsters' post in real time!
Go to Phantoms and Monsters - NetworkBlogs and sign up
It's free!
Click here for this week's entertaining podcast
Add 'Beyond The Edge' Radio to your playlist!