I received this photo and narrative from Frank Lovoi, co-founder of H.I.T. Men which is the Haunting Investigative Team Of South Louisiana. Frank and his team were involved in a previous investigation - Paranormal Team Claims Apparition Led Them To Bones. Frank states:
This pic is a result of an investigation where a little 3 yr old boy was being terrorized by something. It's a long story but if you are interested here is the pic. BTW, we sent the pic to the Warren Institute (NOTE: I assume he is referring to The New England Society For Psychic Research...Lon) and they declared it a demonic entity.
The following is the case description forwarded by Frank Lovoi:
Hi Lon,
As I told you in that pic I sent you of the Demon, this is a long story and I will still have to condense it as it begins in February of 2008. I am not a writer so as for the quality of the letter we can both hope for the best.

It all started in February of 2008 when I got a call from my friend Jim and he asked me if I was still interested in the paranormal and I said of course I am what's going on? He told me he was at his cousin's abandoned property and when he went in the house he seen an apparition of a man on the stairs. It was that day that Jim called me and asked me if I was interested in the paranormal. My brother Benton, Jim and I set up our first investigation of many in that house and the results were astounding.

We started our investigation on a Saturday right around sundown. We took some digital pictures, EVPs, and even video. At around 11:00 pm we went outside to take a break and I started reviewing my tape for EVPs. There was a point on the tape where Benton asks "is there anybody here?" and the reply was "Satan is in the fucking hotel" and the next EVP was when my brother told the ghost to close the door again in response to the door slamming on him and the response was "Go get fucked" with a sinister laugh that followed. By now it is almost midnight and we were real excited about what we had got on tape but we still had to go back in the house and get our equipment which proved a little spooky if you know what I mean.

Un-deterred by the Satanic messages that we got during our EVP session we decided to investigate the house again. We had no idea what we were in for! Over the next year or so we investigated the house over and over and each time getting some amazing evidence that there was more at play than a dead Uncle Charlie or any traditional manifestation. This was Evil and it reared its ugly head to Jim for the next four years. I watched this man lose his marriage, his business and his health in those four years!

Before Jim lost his shop, my brother Benton was doing some custom work on a motorbike. Benton does some beautiful real fire paint work and is highly sought after in our town. When the bike was completed we took pictures of him and the bike and to our surprise there is a demon in the freakin' paint work! Jim was at the breaking point with the emotional roller coaster ride that he experienced while at his shop. The crazy things that happened such as exploding religious candles, the stomping on his roof that the customer heard, the black shadows - but it doesn't end there.

Jim is a musician. And every time he tries to record his music, that Demon makes himself known. It is really wild what he gets on his recordings. He is now going through a divorce and is living with his father. He also has ceiling fans pulled from ceiling. We have tried to get help from the Catholic clergy to no avail.

And lastly, when we took that pic of a demon, we were investigating Jim's house because Jim claimed that his 3 yr. old Grandson would see shadows and even a little girl that was trying to get him to say her name. He would get terrified for no reason and claimed he'd seen a monster. We brought this girl into our team who claimed to be able to see dead people. Well, she never saw dead people or that demon in the pic but when we showed that pic to the little boy he said "That's him, that is the monster". What more is there to say? Some other paranormal groups say that the pic is too good, others freak out! I don't care because I know what we got is authentic. I will try to put together the EVPs and send them to you.

Thanks for hearing me - Frank
Well, it sounds like an interesting case indeed. The location is Thibodaux, Louisiana about 60 miles southwest of New Orleans. I have offered Frank the service of Spirit Rescue International if needed. If other evidence surfaces, I will update the information. Lon
H.I.T. MEN team
Demons: Encounters with the Devil and His Minions, Fallen Angels, and the Possessed
The Encyclopedia of Demons and Demonology
The Dark Sacrament: True Stories of Modern-Day Demon Possession and Exorcism
Spirit Rescue International™
Providing no-cost professional spiritual help, personal support and guidance
Take the first step towards genuine peace of mind
---------------
Sign up for the
Spirit Rescue International Newsletter
The Spirit Rescue International™ Haunted Help Forum
Discussion of paranormal and spiritual phenomena,
including peer support for those with questions or concerns

*Join Our Group On Facebook*
Join Eric Altman and Lon Strickler
*LIVE*
each Sunday at 8 PM ET as we go
Beyond the Edge!
--> Buy official 'Beyond the Edge Radio' gear <--
'Phantoms & Monsters: Cryptid Encounters' Now Available!
Don't have a Kindle device? No problem...
Free Reading Apps: Your Kindle purchase can be sent automatically to your Android, iPad, iPhone, PC, Mac, BlackBerry, or Windows Phone 7 device.
DOWNLOAD A 'FREE APP' HERE!
Borrow this book for free on a Kindle device with Amazon Prime.
Buy a Kindle today

and start your Amazon Prime free trial
to borrow this book and others at no cost.
ANOMALIST BOOKS
Works on maverick science, unexplained mysteries, unorthodox theories, strange talents, and unexpected discoveries. Please check out their excellent and diverse catalog
"The latest news from beyond the mainstream"
Join Ben & Aaron for their weekly podcasts!
Check out Mysterious Universe Plus+ all access format!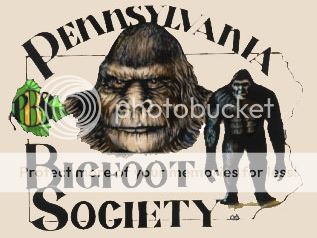 Click to submit a sighting report or encounter
Give a personal and authentic gift from their favorite celebrity

Free shipping - Bonded dealer - PCI certified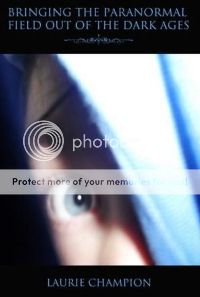 Labels: apparition, demonic activity, Louisiana, paranormal, photographic evidence
Have you had a close encounter or witnessed something unusual?
Send us an email
Receive notice of each 'Phantoms and Monsters' post in real time!
Go to Phantoms and Monsters - NetworkBlogs and sign up
It's free!
Click here for this week's entertaining podcast
Add 'Beyond The Edge' Radio to your playlist!