In 1989, at a UFO and UFO abduction conference in Laramie, Wyoming, a woman reported that she had been abducted by a UFO from their farm in North Platte, Nebraska.
(transcript posted below)
The woman, named Joyce Updike, said the abduction occurred after a UFO landed in her family's farmyard in 1959 and again in 1967 but that she had no memory of it until she went under regressive hypnosis.
Updike told the audience that Dr. Leo Sprinkle of New Mexico hypnotized her and that's when she remembered the abductions.
Updike said in 1967 a UFO landed in their farmyard. She said that for years all she remembered was light filling the house and the farmyard. She said she locked the house and went to bed. She said she awoke during the night with all her clothes on and on top of the bedcovers in the heat of August. She said she wondered about that night until her hypnosis when she learned she had been abducted by alients.
Updike claimed the hypnosis revealed the 1967 abduction was her second.
The first, Updike said, was in 1959 when she drove her little red Rambler station wagon to one of their pastures. She said it was there she met two space people. She said she was embarassed because she was barefooted and, in 1959, women were not supposed to leave their houses like that. She said she also was wearing an apron, another no-no.
Updike said the encounters changed her profoundly and she realized people thought she started acting a little "goofy," but never understood why until the hypnosis.
Updike recounted that the space people were peaceful. She said they wore "space suit like" outfits, thick soled shoes and one of the men held two metal rods that he was aimed at her while the other climbed over a nearby wire fence and walked to a landed object, partly hidden by a hill.
Updike said she then found herself inside the object on top of an examining table, two men of average height and well built stood next to her, another man wearing a three piece loose fitting "surgical" outfit with a hood and a smoke colored visor over the eyes, stood by a circular, glass covered instrument panel, and he also wore gauntlet gloves with pointed pincer type clamps. This man approached her, raised her right arm by the elbow, "at this point all conscious recall ended."
Updike said that she learned that under any circumstances, she could no longer trust time and that the space people had a "plan."
Ruth Montgomery, a former syndicated newspaper columnist turned paranormal writer, chronicled Updike's story in her book,
Aliens Among Us
Updike's story was excerpted from the proceedings of the Rocky Mountain Conference in Laramie, Wyo., 1983.
Earliest UFO sightings in Nebraska date back to 1897
The earliest reports of UFOs over Nebraska occurred in 1897.
Newspaper reports from that period chronicled a series of sightings in Nebraska, Iowa, Wisconsin and Illinois.
The first sightings started on the night of April 5, 1897, in Omaha with more than a 100 people witnessing the appearance of a flying object approximately 12 foot long, spherical in shape, shiny with a steel-like body. The term UFO had not been coined at this time.
The reports said the object became so luminous that the brightness awakened people from their sleep as the light flooded through their bedroom windows. Many of the witnesses went into a panic.
Several nights later, in Sioux City, Iowa, another craft, cigar-shaped, attracted more attention from the people there.
Similar sightings that night were reported in Cedar Rapids and Burlington Iowa. The mysterious object was reported to be elongated with a glaring headlight of some kind and a shiny steel haul, gliding along with a "hissing" sound.
A couple of nights later, on April 10, a Chicago newsstand dealer, Walter McCann, took a picture of one with his camera at Rogers Park. The pictures revealed a elongated ovoid shape.
The same day in Mount Carroll, Illinois, more witnesses reported seeing the same type of object and again describing it as elongated and ovoid shaped. That night a slender object with rotating red and green lights on both sides appeared over Chicago where hundreds could see it and did from the downtown Chicago Loop, Evanston and Lakeshore.
Later hundreds more seen in Quincy, Illinois a slender cigar-shaped craft describing this one with a 'bright white light' on the front and red and green lights on both sides of it with a shiny aluminum like surface. After hovering in an area at about 500 ft. it left at a 'tremendous speed'.
Still later that night, in Wisconsin, a craft was reportedly seen in the Wausau area. According to other sightings from the area, it was reported an egg-shaped craft remained in the skies over Wisconsin for several hours. Several hundred witnesses claim to have watched the craft as it hovered over city hall in Milwaukee. The awestruck spectators stood watching the craft as its lights moved forwards and backwards.
The next night, in Minnesota, a cigar shaped crafted was spotted by R.G. Adams over Minneapolis, Minnesota.
By April 12th, more reports had come in from Wisconsin.
By April 14th, a cigar shaped craft was reported over Indiana.
Continuing east, on April 19, a similar type craft , described as approximately 180 feet long with red, white and green lights appeared in Cochransville, Ohio.
Author Michael David Hall wrote a book on the sightings called
UFOs: A Century of Sightings
-
NorthPlatteBulletin
-----
Joyce Updike's Transcript
I enjoy hearing the events that gets other people interested in this field of study, so perhaps you will find a treasure or at least a tidbit in mine.

In 1967, a UFO landed in my farmyard. I think it's fair to say that a UFO spotted me, and consequently visited me; but, I wasn't aware of it for several years. After I had seen the light filling the house and the farmyard, I locked the house and went to bed. It didn't seem right, that I could have just gone to bed, but I did. I woke up during the night with all my clothes on and on top of the bedcovers in the heat of August. Nothing quite made sense: I thought about it for thirteen years, then the time was right to do something.

Watching the TV show, The Strange Harvest, I heard Dr. Sprinkle. My son-in-law in New Mexico knew Dr. Sprinkle and took me to visit Leo, who regressed me. I found that I had been on the ship! and that I liked the people very much. I also learned that I had been on another ship in 1959!

I had no conscious memory of it, but it seems that it was all prearranged. It took place in North Platte, NE, in October. I drove my little red Rambler station wagon out to the pasture to meet two space people. I was barefoot, and wearing a housedress and apron. Ladies, you will remember that, in 1959, you didn't leave the house dressed like that unless the house was on fire! When I learned the details, I was so proud of having met my space brothers, and so very ashamed of having been dressed in an apron and no shoes! For the longest time, when I told the story, I didn't tell about the apron!

As I noticed my normal (up until then) behavior changing, I tried to act as I always had, but it wouldn't work. I'm afraid some people thought I was getting goofy! Little by little over the years, I read and studied so many different subjects - many of which I really am not interested in.

I find that I read everything I can find on a particular subject, practically memorizing the material, and then I change the subject. I learned that it wasn't I who was at the wheel, but I don't know now: maybe I'm a slow learner.

My children have all suffered or enjoyed altered lives along these lines, too. They all survived it though. They do not remember being on board spacecraft, but I rib them about it. They were all straight kids and earned good grades - my third daughter didn't have to study, she said, because she could pull the answers out of the teacher's head on test day! It may have been a community experience! They're all grown now, so I don't have to be the 'heavy."

I have learned that I cannot under any circumstances, trust TIME. When I go, the clock stops; when I stop, the clock goes! I get into so much trouble. I can't trust the clocks around me anymore. I've had so many time-losses that I don't know whether I'll be in Laramie an hour or a week. When I look at a clock, I wonder how long it has been in that position! I try to attach myself to a person who doesn't do the same things I do.

I described the beings to Leo, and a friend in Denver even sculpted them for me. Their helmets are beautiful; they have a little nose guard and little golden wingtips. They are a peaceful people; I wonder why they mess with us?

I don't remember most, if anything, of what I was told while on the ship. Sometimes though, when the information comes, it's so urgent, it comes in the grocery store. I feel so self-conscious.

A good deal of the information regards some Earth changes, and that the deed should have been done a thousand years ago, but if it isn't done in a week then the result will be blah blah blah! You all know how it is in this!

I don't know what it is all for, but I do know that they talk about rescue plans, from what, or by whom, I don't know, but an air rescue. They may draw information from the Akashic Records. I haven't asked. I accept that the Akashic Records are the source of all knowledge.

They have shown me maps of stars and constellations which I do not remember. Some of the women have little dots on their foreheads which resemble the starmaps, but then the men have some little dots, too. There seems to be very little difference in the capabilities of the two.

Sometimes the information comes when I ask, and then it will come when I really don't need the inconvenience. I have undergone some changes in my spiritual life and beliefs.

When I was five, I awoke just in time to see an angel dissolve into the solid concrete wall! I jumped up to tell my parents, and saw right through the wall into their bedroom. The wall was real enough, though, to bounce me off. I believe my spiritual beliefs were given to me then. I have generally kept those beliefs, but now it is very real to me.

I think that I might not only have walked into this body, but that I might have been walked out on too! I call myself Yarba. I think every person - every race - will be contacted by the spacebrothers. There is need for every race to tell the newspapers. Some of us are vocal; some of us are not. The information that is important is that which has been implanted within each person, and not by the paper or TV, or by a skeptical neighbor. The space brothers will teach you, and will call on you as they require. We are being brainwashed in a seemingly nice way - TV, advertising, the works - by the space brothers for our own good, so they tell me, and I trust them. Block it out if you will, but I think the day will come when the awareness will be upon you and you'll not want to squelch it. It is "According to the Plan."
NOTE: It's obvious to me that Joyce delved into the metaphysical world after her supposed experience. Then again...her esoteric studies may have actually 'induced' an abduction-like response. I'm not saying that all abduction scenarios are self-manifested...but there is evidence that some accounts are imagined. Lon
How to Make the Most of a Flying Saucer Experience
It Didn't Start With Roswell: 50 Years of Amazing UFO Crashes, Close Encounters and Coverups
Eminent Discovery: Eminent Discovery, A Lifetime Of UFO Experiences
Spirit Rescue International™
Providing no-cost professional spiritual help, personal support and guidance
Take the first step towards genuine peace of mind
---------------
Sign up for the
Spirit Rescue International Newsletter
The Spirit Rescue International™ Haunted Help Forum
Discussion of paranormal and spiritual phenomena,
including peer support for those with questions or concerns

*Join Our Group On Facebook*
Join Eric Altman and Lon Strickler
*LIVE*
each Sunday at 8 PM ET as we go
Beyond the Edge!
--> Buy official 'Beyond the Edge Radio' gear <--
'Phantoms & Monsters: Cryptid Encounters' Now Available!
Don't have a Kindle device? No problem...
Free Reading Apps: Your Kindle purchase can be sent automatically to your Android, iPad, iPhone, PC, Mac, BlackBerry, or Windows Phone 7 device. DOWNLOAD A 'FREE APP' HERE!
ANOMALIST BOOKS
Works on maverick science, unexplained mysteries, unorthodox theories, strange talents, and unexpected discoveries. Please check out their excellent and diverse catalog
"The latest news from beyond the mainstream"
Join Ben & Aaron for their weekly podcasts!
Check out Mysterious Universe Plus+ all access format!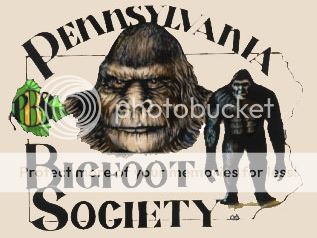 Click to submit a sighting report or encounter
Give a personal and authentic gift from their favorite celebrity

Free shipping - Bonded dealer - PCI certified
Labels: alien abduction, Nebraska, UFO encounter
Have you had a close encounter or witnessed something unusual?
Send us an email
Receive notice of each 'Phantoms and Monsters' post in real time!
Go to Phantoms and Monsters - NetworkBlogs and sign up
It's free!
Click here for this week's entertaining podcast
Add 'Beyond The Edge' Radio to your playlist!