The new Bruce Willis movie
"Looper"
opened this past weekend, in which Willis' character is sent back in time to kill himself.
And while most scientists say time travel isn't possible, a Washington attorney claims he's done it dozens of times as part of a secret Cold War project.
"I have physically traveled in time," says Andrew Basiago, an attorney in Vancouver, Wash. "We have - we did over 40 years ago."
Now Basiago is on a mission - to reveal what he calls a 40-year government cover-up - of
Project Pegasus
- where he says he was teleported back and sideways in time, dozens of times.
"I have the whole story, I have hundreds of facts," he says. "I can tell you what personnel were at what locations where and which travel device was being used."
And his time travel wasn't recent - it's when he was a kid.
"I entered the program officially in the fall of 1969 as a third grader, age 7," says Basiago.
He says he was one of 140 kids, 60 adults - chrononauts, including his dad, who he says joined him on his first jump.
"My dad held my hand, we jumped through the field of energy, and we seem to be moving very rapidly but there was also a paradox and we seemed to be going no where at all," he says.
The TV show "Fringe" aired a similar scene two years ago. A coincidence?
Paradoxes, unscientific claims, unbelievable stories and encounters on Earth and Mars - including meeting Barack Obama when the president was a kid.
Basiago also says he time-traveled six times to the Ford Theatre on the day President Lincoln was shot - but he didn't see it happen. He also saw President Lincoln on another famous occasion, he says.
"In fact, during one probe, the one to Gettysburg, the Gettysburg Address, I was dressed as Union bugle boy," he says.
That's right - he was at the Gettysburg Address. He says a famous photo taken that day proves it. The picture shows a bugle boy who he says is him. It's the only visual evidence he provides for any of his travels - nothing else.
"I was physically at Gettysburg," says Basiago.
He says his time travel experiences show that teleportation as protrayed on the "Star Trek" series is all wrong.
"No, in fact if you had just arrived via quantum teleportation, the Star Trek method of teleportation, you would have collapsed as a dead person," he says.
Basiago weaves his tale with such conviction, he's either a psychopathic liar, a lunatic - or the fastest-thinking science fiction writer on Earth.
"A tunnel was opening up in time-space just like a soap bubble being blown by a child," he says. "And when that bubble closed, we were repositioned elsewhere in time-space on the face of the Earth."
Some would say Basiago is still living in a bubble, but he's put his professional reputation at risk claiming time travel isn't science fiction - because he did it.
It was hard for KOMO News to confirm any of Basiago's claims. Still, he says many out there say they believe Project Pegasus was real. -
komonews
NOTE: Andrew D. Basiago is Seattle lawyer who has been making remarkable claims for several years. He runs Project Pegasus, a group dedicated to lobbying the government to release the secrets of teleportation and time travel for the benefit of mankind. Basiago also refers to himself as "the discoverer of life on Mars." Basiago also claims that President Obama was a fellow Mars traveller back in the day, then living under the moniker "Barry Soetoro". Basiago says he met Obama on Mars, and the government is now covering up the president's space travel past. You can read more at Lawyer's Exopolitics / Time Travel Claims Materialize in the Media...Lon
Exopolitics: Politics, Government, and Law in the Universe
The Everything UFO Book: An investigation of sightings, cover-ups, and the quest for extraterrestial life (Everything Series)
Exposing U.S. Government Policies On Extraterrestrial Life: The Challenge Of Exopolitics
Spirit Rescue International™
Providing no-cost professional spiritual help, personal support and guidance
Take the first step towards genuine peace of mind
---------------
Sign up for the
Spirit Rescue International Newsletter
The Spirit Rescue International™ Haunted Help Forum
Discussion of paranormal and spiritual phenomena,
including peer support for those with questions or concerns

*Join Our Group On Facebook*
Join Eric Altman and Lon Strickler
*LIVE*
each Sunday at 8 PM ET as we go
Beyond the Edge!
--> Buy official 'Beyond the Edge Radio' gear <--
'Phantoms & Monsters: Cryptid Encounters' Now Available!
Don't have a Kindle device? No problem...
Free Reading Apps: Your Kindle purchase can be sent automatically to your Android, iPad, iPhone, PC, Mac, BlackBerry, or Windows Phone 7 device.
DOWNLOAD A 'FREE APP' HERE!
ANOMALIST BOOKS
Works on maverick science, unexplained mysteries, unorthodox theories, strange talents, and unexpected discoveries. Please check out their excellent and diverse catalog
"The latest news from beyond the mainstream"
Join Ben & Aaron for their weekly podcasts!
Check out Mysterious Universe Plus+ all access format!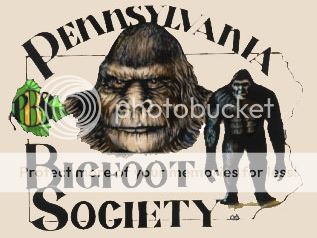 Click to submit a sighting report or encounter
Give a personal and authentic gift from their favorite celebrity

Free shipping - Bonded dealer - PCI certified
Labels: conspiracy, exopolitics, government, time travel
Have you had a close encounter or witnessed something unusual?
Send us an email
Receive notice of each 'Phantoms and Monsters' post in real time!
Go to Phantoms and Monsters - NetworkBlogs and sign up
It's free!
Click here for this week's entertaining podcast
Add 'Beyond The Edge' Radio to your playlist!