(Translation) Peru's army has captured something truly awful this animal as you can see in the photograph appears to be a giant bat, an animal is too weird. Apparently this animal usually frighten many people walking through areas of Peru and elsewhere in Latin America, is said to be the Chupa Cabras.
The chupacabra is an animal attack is characterized by animals of different species, located in rural and pastoral areas. The myth originated in the island of Puerto Rico. It is said that there is in Central and South America, in countries like Costa Rica, Mexico, Peru, etc.
You could say that sucks goats is a true example of a giant bat species often found in Indonesia. -
noticiaaldia
NOTE: Possibly a Giant Golden-Crowned Flying Fox (pictured below), one of the largest species of bats in the world with a wingspan of 1.5–1.7 m (4 ft 10 in–5 ft 7 in)...though there are differences. Lon
Pteropus or Flying Fox
Vampire Bats, Giant Insects, and Other Mysterious Animals of the Darkest Caves (Extreme Animals in Extreme Environments)
Flying Foxes (The Library of Bats)
Hidden Animals: A Field Guide to Batsquatch, Chupacabra, and Other Elusive Creatures
Spirit Rescue International™
Providing no-cost professional spiritual help, personal support and guidance
Take the first step towards genuine peace of mind
---------------
Sign up for the
Spirit Rescue International Newsletter
The Spirit Rescue International™ Haunted Help Forum
Discussion of paranormal and spiritual phenomena,
including peer support for those with questions or concerns

*Join Our Group On Facebook*
Join Eric Altman and Lon Strickler
*LIVE*
each Sunday at 8 PM ET as we go
Beyond the Edge!
--> Buy official 'Beyond the Edge Radio' gear <--
'Phantoms & Monsters: Cryptid Encounters' Now Available!
Don't have a Kindle device? No problem...
Free Reading Apps: Your Kindle purchase can be sent automatically to your Android, iPad, iPhone, PC, Mac, BlackBerry, or Windows Phone 7 device.
DOWNLOAD A 'FREE APP' HERE!
ANOMALIST BOOKS
Works on maverick science, unexplained mysteries, unorthodox theories, strange talents, and unexpected discoveries. Please check out their excellent and diverse catalog
"The latest news from beyond the mainstream"
Join Ben & Aaron for their weekly podcasts!
Check out Mysterious Universe Plus+ all access format!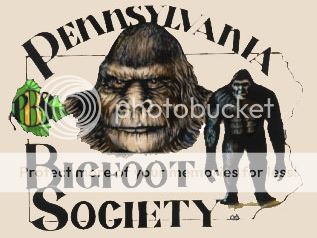 Click to submit a sighting report or encounter
Give a personal and authentic gift from their favorite celebrity

Free shipping - Bonded dealer - PCI certified
Labels: bats, chupacabras, flying cryptids, Peru
Have you had a close encounter or witnessed something unusual?
Send us an email
Receive notice of each 'Phantoms and Monsters' post in real time!
Go to Phantoms and Monsters - NetworkBlogs and sign up
It's free!
Click here for this week's entertaining podcast
Add 'Beyond The Edge' Radio to your playlist!