This week we welcome UFO / alien abduction investigator Matt Moniz to 'Beyond The Edge Radio'
The man simply known as "Moniz" began investigating the paranormal more than 25 years ago, and brings that experience to
Spooky Southcoast
every week. Matt is a research chemist who isn't afraid to bring the paranormal into his lab and apply the scientific method to his investigations. He's been published in books such as
Left at East Gate: A First-Hand Account of the Rendlesham Forest UFO Incident, Its Cover-up, and Investigation
by Peter Robbins and Larry Warren,
Witnessed; The True Story of the Brooklyn Bridge UFO Abductions
by Budd Hopkins and
Glimpses of Other Realities: Facts and Eyewitnesses (Volume I)
by Linda Moulton Howe. Specializing in UFO investigations and abductee cases, Moniz is also the UFO editor for
FATE Magazine
and has been featured on
The History Channel, the Travel Channel, the Discovery Channel and LIVING TV
. Matt is also one of the Oddballs featured each week on the paranormal television program
"30 Odd Minutes."
This event is listed at 'Beyond The Edge Radio' Facebook Events and Google+ Events - Click the links and let us know you'll be there!
Join Eric Altman and Lon Strickler each Sunday at 8 PM ET as we go
Beyond the Edge!
Call toll free 1-877-677-2858 during the live broadcast

Go to our Facebook page at Beyond the Edge - Facebook
Spirit Rescue International™
Providing no-cost professional spiritual help, personal support and guidance
Take the first step towards genuine peace of mind
---------------
Sign up for the
Spirit Rescue International Newsletter
The Spirit Rescue International™ Haunted Help Forum
Discussion of paranormal and spiritual phenomena,
including peer support for those with questions or concerns

*Join Our Group On Facebook*
Join Eric Altman and Lon Strickler
*LIVE*
each Sunday at 8 PM ET as we go
Beyond the Edge!
--> Buy official 'Beyond the Edge Radio' gear <--
'Phantoms & Monsters: Cryptid Encounters' Now Available!
Don't have a Kindle device? No problem...
Free Reading Apps: Your Kindle purchase can be sent automatically to your Android, iPad, iPhone, PC, Mac, BlackBerry, or Windows Phone 7 device.
DOWNLOAD A 'FREE APP' HERE!
ANOMALIST BOOKS
Works on maverick science, unexplained mysteries, unorthodox theories, strange talents, and unexpected discoveries. Please check out their excellent and diverse catalog
"The latest news from beyond the mainstream"
Join Ben & Aaron for their weekly podcasts!
Check out Mysterious Universe Plus+ all access format!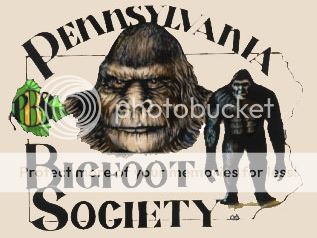 Click to submit a sighting report or encounter
Give a personal and authentic gift from their favorite celebrity

Free shipping - Bonded dealer - PCI certified
Labels: alien abduction, Beyond the Edge Radio, Matt Moniz, UFO
Have you had a close encounter or witnessed something unusual?
Send us an email
Receive notice of each 'Phantoms and Monsters' post in real time!
Go to Phantoms and Monsters - NetworkBlogs and sign up
It's free!
Click here for this week's entertaining podcast
Add 'Beyond The Edge' Radio to your playlist!