Steve Kulls, the Sasquatch Detective, has confirmed that the latest Bigfoot hoax
has been produced by Rick Dyer (or who I refer to as 'Ricky D.'). You had to figure that when Dyer moved to California he was going to attempt some mischief. Here is Kulls' post:
"Well folks all the pieces have fit into a little puzzle.

The Tent video so hyped by 'Facebook Find Bigfoot', turns out to be a video from Ricky Dyer, and all the hoopla and fifteen minutes of fame he was hoping to get has been dashed.

Here's some of the pieces of the puzzle. Dyer publicly via YouTube stated he was turning over BigfootTracker.com to another group on or around September 10th, 2012.

This information was passed to me by Craig Woolheater…On September 12th, 2012 his YouTube videos disappeared and suddenly ShootingSasquatch was created the same day.

The release of the video today personally attacked me and mentioned the Georgia Body Hoax.

Thanks to Carl Olinselot, and Steve Alcorn we have pictures convincing enough to reveal the connection."
Click for video - Bigfoot looks at Camper in Color
from bigfootevidence.blogspot.com
ALSO....
Thom Powell is stating that
he believes the Elbe Trackway is fake.
This was my original opinion when I posted the images on Saturday (below).
Here are photos of supposed Bigfoot tracks discovered outside Elbe, Washington. There are over 150 according to Thom Powell (pictured - photos from
Bigfoot Evidence
), and apparently there's evidence of dermal ridges on some of the prints. I'm going to reserve judgment for the moment, but I will say that if these were actual from Bigfoot, wouldn't you think the prints be deeper in the mud? As well, the definition of many of the prints seem too sharp...almost like the prints were made with a formed facsimile. What's your opinion?
NOTE: Folks...this garbage only increases the skepticism by those outside of the Bigfoot world. People call for the government to disclose information on Bigfoot...but in the meantime, hoaxes and skulduggery only give officials the cover needed to suppress the truth...Lon
On the Track of the Pacific Northwest Sasquatch
Sasquatch: Legend Meets Science
Big Foot Adult Costume Size Standard
Spirit Rescue International™
Providing no-cost professional spiritual help, personal support and guidance
Take the first step towards genuine peace of mind
---------------
Sign up for the
Spirit Rescue International Newsletter
The Spirit Rescue International™ Haunted Help Forum
Discussion of paranormal and spiritual phenomena,
including peer support for those with questions or concerns

*Join Our Group On Facebook*
Join Eric Altman and Lon Strickler
*LIVE*
each Sunday at 8 PM ET as we go
Beyond the Edge!
--> Buy official 'Beyond the Edge Radio' gear <--
'Phantoms & Monsters: Cryptid Encounters' Now Available!
Don't have a Kindle device? No problem...
Free Reading Apps: Your Kindle purchase can be sent automatically to your Android, iPad, iPhone, PC, Mac, BlackBerry, or Windows Phone 7 device.
DOWNLOAD A 'FREE APP' HERE!
ANOMALIST BOOKS
Works on maverick science, unexplained mysteries, unorthodox theories, strange talents, and unexpected discoveries. Please check out their excellent and diverse catalog
"The latest news from beyond the mainstream"
Join Ben & Aaron for their weekly podcasts!
Check out Mysterious Universe Plus+ all access format!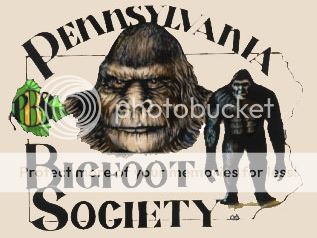 Click to submit a sighting report or encounter
Give a personal and authentic gift from their favorite celebrity

Free shipping - Bonded dealer - PCI certified
Labels: bigfoot, Georgia Bigfoot Hoax, hoax, Rick Dyer
Have you had a close encounter or witnessed something unusual?
Send us an email
Receive notice of each 'Phantoms and Monsters' post in real time!
Go to Phantoms and Monsters - NetworkBlogs and sign up
It's free!
Click here for this week's entertaining podcast
Add 'Beyond The Edge' Radio to your playlist!