Hi folks....I'm going to take a break from the blog today (a bit 'under the weather'). A few days ago, I posted on Facebook that I am in the process of formatting a collection of cryptid encounters that have been forwarded to me over the years. The main topics will be cryptid hominids / Bigfoot, Mothman-like beings / flying cryptids and canid / dogman creatures. I will also include a few other odd encounters and some personal observations. I hope to have this ready to publish as an eBook in the near future. It's going to be a simple format, just chapters with no page numbers...and reasonably priced. I also hope to continue publishing others collections as a part of a 'Phantoms & Monsters' series - paranormal / spiritual encounters, UFO / alien events and unexplained phenomena. If it does well, then I may consider publishing in book-form...but we'll see. I should be back posting on Saturday...have a great weekend! Lon
Spirit Rescue International™
Providing no-cost professional spiritual help, personal support and guidance
Take the first step towards genuine peace of mind
---------------
Sign up for the
Spirit Rescue International Newsletter
The Spirit Rescue International™ Haunted Help Forum
Discussion of paranormal and spiritual phenomena,
including peer support for those with questions or concerns

*Join Our Group On Facebook*
Join Eric Altman and Lon Strickler
*LIVE*
each Sunday at 8 PM ET as we go
Beyond the Edge!
--> Buy official 'Beyond the Edge Radio' gear <--
ANOMALIST BOOKS
Works on maverick science, unexplained mysteries, unorthodox theories, strange talents, and unexpected discoveries. Please check out their excellent and diverse catalog
"The latest news from beyond the mainstream"
Join Ben & Aaron for their weekly podcasts!
Check out Mysterious Universe Plus+ all access format!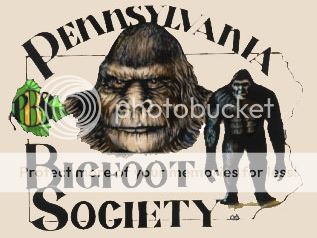 Click to submit a sighting report or encounter
Give a personal and authentic gift from their favorite celebrity

Free shipping - Bonded dealer - PCI certified
Labels: bigfoot, book, cryptids, dogman, mothman, phantoms and monsters
Have you had a close encounter or witnessed something unusual?
Send us an email
Receive notice of each 'Phantoms and Monsters' post in real time!
Go to Phantoms and Monsters - NetworkBlogs and sign up
It's free!
Click here for this week's entertaining podcast
Add 'Beyond The Edge' Radio to your playlist!