Three-Year Old Revered As Healer
Ray Rong, 3, blesses bottles of water in Svay Chrum village, Prey Veng province. Hundreds of people come to see the child and get the water every day, believing it can heal their illnesses.
Even before dawn, a few hundred people have gathered to sit in line, reminiscent of the queues of waiting patients which snakes outside the grounds of the Kantha Bopha Hospital during pandemics.
They have travelled from different cities and provinces to get a chance to be healed by Ray Rong, a resident of Prey Veng's Svay Chrum village. Rong is known far and wide as one of the best healers in the area, and the blessing water and herbal medicines he gives to patients are claimed to defeat a hundred different kinds of diseases. Many other traditional healers proffer the same goods, but there's one important difference: Rong is only three years old.
Still too young to speak clearly, Ray Rong is the third child of five to Tep Saray and Un Saroeurn, a pair of impoverished farmers.
In the last couple of months, the boy has risen to fame on the back of claims that he has healed hundreds of people. Every day, at least two hundred patients, including some from across the border of nearby Vietnam, wait outside his house to get blessed water and medicine. Some of Rong's patients travel hundreds of kilometres and spend several nights sleeping near the toddler's house in the hopes of getting a chance to meet him.
The 60-year-old Yay Hom was one of Ray Rong's patients, who brought incense, candles, cake and pure drinking water as an offering to the child healer.
"I have to wait for my turn to be called in and see the healer," she says. "I have suffered from diabetes for 10 years. My blood sugar level was never less than 410 mg/dL." (Healthy blood sugar levels range from 70-180 milligrams per decilitre.) "I took medication and saw other doctors, but I never felt better. After the holy child gave me magic water to drink and some fig fruits, my blood sugar level dropped to 110 mg/dL."
Srey Sokhon, another patient from Phnom Penh, told 7Days that she rented a nearby house for four nights while waiting for her turn to be called in.
"I suffered from a condition that made my whole body go numb," she says. "I visited many famous doctors in the cities, but it never got better. After I asted the holy water, I felt much better and I was able to eat properly."
Srey Sokhon says she hopes the water and a prescription of herbal medicine from Ray Rong will help cure her disease completely.
Not all the patients have been as lucky as these two, however. Recently the healer himself became ill. Prom Hay, had already been waiting for five days when 7Days visited Svay Chrum, still had not been seen by Rong.
"I've waited and waited, but I still cannot get any medicine," the woman complains. "I was told that the doctor is ill, so he cannot prescribe herbal medicine; he can only give his magic water to patients."
However, the woman was determined to continue her wait until the doctor recovered.
Chim Yun and Prach Youk are Ray Rong's elderly relatives. They say that the child healer's fame has not made their family happy, because people claiming to be from TV stations and newspapers have tried to extort them.
"People believe that the child can cure their disease," they say. "The water and medicine work for them. The young doctor helps his patients.."
Rong's grandfather, Yorm Yun, recalls that a few months ago that his eldest daughter suffered so much pain as a result of an illness that she almost committed suicide. Rong, who could onlyh speak a few words, said he would find medicine for his aunt, running out of the house and pointing his finger at a strange wild plant. The family then cut the plant and dried it under the sun before boiling it in water.
His aunt suddenly felt better after drinking the concoction.
Yorm Yun also says that Rong's father was an alcoholic until the healer offered him some water. Since then, the man has given up drinking.
News of these two feats travelled quickly, and people started flocking to the child's house, asking for magic water and herbal medicine.
"It has been two months since my grandson became a well-known healer," says Yum. "There are at least three thousand people who have come to see him. All of them claim that they recovered from their illnesses."
However, the grandfather also expressed his deep concern about his grandson's health and safety given his young age and the amount of work involved in his services.
"My family is worried about our little Ray Rong. We don't want him to see patients. Many patients are coming and the child doesn't have time to rest. He's been ill. We have decided to tell him to stop giving prescriptions, and now patients only get holy water touched by the holy doctor." -
phnompenhpost
**********
'Evil' in the Laundry Room
One night I was going downstairs to do my laundry and my dog came with me as usual. I hung up my laundry up to dry and thought nothing of it. A day went go by and I went back down to get the laundry that I hung to dry when I noticed that all my clothes were inside-out and I could have sworn it wasn't that way the day before. So a few weeks passed, and I started hearing sounds outside of my apartment door. It sounded as though someone was saying "let us in", repeatedly. This was about 1 am in the morning so I ignored it and went back to sleep. The next day I went down again to throw some more laundry in the washer and my dog came with me as usual. I had a basket in my hands as I opened the basement door and my dog's hair stood up and she was cowering. I was yelling at her to "come", and she just stood there looking straight ahead of me. I looked and saw nothing when all of a sudden she started crying and darted past me up the stairs. I called her but she didn't listen and I just stood at the top of the stairs. At that moment I felt real cold and I threw the basket down and ran up the stairs! I told my husband and he came down with me from that day on to help me with the laundry. After about a month or so we ended up moving out of that house. This is a true story and I believe my dog saw something evil. -
from Witness
**********
Lady Eleanore's Mantle
Lady Eleanore Rochcliffe, being orphaned, was admitted to the family of her distant relative, Governor Shute, of Massachusetts Bay, and came to America to take her home with him. She arrived at the gates of Province House, in Boston, in the governor's splendid coach, with outriders and guards, and as the governor went to receive her, a pale young man, with tangled hair, sprang from the crowd and fell in the dust at her feet, offering himself as a footstool for her to tread upon. Her proud face lighted with a smile of scorn, and she put out her hand to stay the governor, who was in the act of striking the fellow with his cane.
"Do not strike him," she said. "When men seek to be trampled, it is a favor they deserve."
For a moment she bore her weight on the prostrate form, "emblem of aristocracy trampling on human sympathies and the kindred of nature," and as she stood there the bell on South Church began to toll for a funeral that was passing at the moment. The crowd started; some looked annoyed; Lady Eleanore remained calm and walked in stately fashion up the passage on the arm of His Excellency. "Who was that insolent fellow?" was asked of Dr. Clarke, the governor's physician.
"Gervase Helwyse," replied the doctor; "a youth of no fortune, but of good mind until he met this lady in London, when he fell in love with her, and her pride and scorn have crazed him."
A few nights after a ball was given in honor of the governor's ward, and Province House was filled with the elect of the city. Commanding in figure, beautiful in face, richly dressed and jewelled, the Lady Eleanore was the admired of the whole assembly, and the women were especially curious to see her mantle, for a rumor went out that it had been made by a dying girl, and had the magic power of giving new beauty to the wearer every time it was put on. While the guests were taking refreshment, a young man stole into the room with a silver goblet, and this he offered on his knee to Lady Eleanore. As she looked down she recognized the face of Helwyse.
"Drink of this sacramental wine," he said, eagerly, "and pass it among the guests."
"Perhaps it is poisoned," whispered a man, and in another moment the liquor was overturned, and Helwyse was roughly dragged away.
"Pray, gentlemen, do not hurt my poor admirer," said the lady, in a tone of languor and condescension that was unusual to her. Breaking from his captives, Helwyse ran back and begged her to cast her mantle into the fire. She replied by throwing a fold of it above her head and smiling as she said, "Farewell. Remember me as you see me now."
Helwyse shook his head sadly and submitted to be led away. The weariness in Eleanore's manner increased; a flush was burning on her cheek; her laugh had grown infrequent. Dr. Clarke whispered something in the governor's ear that made that gentleman start and look alarmed. It was announced that an unforeseen circumstance made it necessary to close the festival at once, and the company went home. A few days after the city was thrown into a panic by an outbreak of small-pox, a disease that in those times could not be prevented nor often cured, and that gathered its victims by thousands. Graves were dug in rows, and every night the earth was piled hastily on fresh corpses. Before all infected houses hung a red flag of warning, and Province House was the first to show it, for the plague had come to town in Lady Eleanore's mantle. The people cursed her pride and pointed to the flags as her triumphal banners. The pestilence was at its height when Gervase Helwyse appeared in Province House. There were none to stay him now, and he climbed the stairs, peering from room to room, until he entered a darkened chamber, where something stirred feebly under a silken coverlet and a faint voice begged for water. Helwyse tore apart the curtains and exclaimed, "Fie! What does such a thing as you in Lady Eleanore's apartment?"
The figure on the bed tried to hide its hideous face. "Do not look on me," it cried. "I am cursed for my pride that I wrapped about me as a mantle. You are avenged. I am Eleanore Rochcliffe."
The lunatic stared for a moment, then the house echoed with his laughter. The deadly mantle lay on a chair. He snatched it up, and waving also the red flag of the pestilence ran into the street. In a short time an effigy wrapped in the mantle was borne to Province House and set on fire by a mob. From that hour the pest abated and soon disappeared, though graves and scars made a bitter memory of it for many a year. Unhappiest of all was the disfigured creature who wandered amid the shadows of Province House, never showing her face, unloved, avoided, lonely. -
Myths and Legends of Our Own Land - Complete
**********
San Antonio's Shadowy Hat Man Spooks Residents
By Ken Gerhard
- Just recently I interviewed a local woman named Stacy Alejos who related an extremely creepy and disturbing tale to me. According to Stacy, when she was a very young girl living on the far Westside of San Antonio, she was awoken one night by an uncomfortable sensation and felt eerily compelled to look out her bedroom window. As her eyes adjusted to the darkness, Stacy could clearly make out the outline of a humanoid figure standing behind the white picket fence that surrounded her yard. Though she couldn't make out much in the way of features, she could clearly discern what she interpreted to be a "pork pie" hat atop the figure's head. As Stacy watched fearfully, the being began to sidle in a strange sideways motion, all the while keeping its outstretched arms on the top fence post. When she noticed the audible crunching of dried leaves beneath the entity's feet, Stacy was quite sure that she was not dreaming, nor imagining things. Understandably terrified, the young girl dove underneath her sheets, quaking in fear until morning. Her adamant attempts to wake her aunt, who was sleeping next to her at the time, were futile. It almost seemed as if her aunt had been in a trance.
This event had a profound impact on her since, as she grew older, Stacy admittedly developed a fascination with all things paranormal much to her parents dismay. Though remarkably, she also learned that her parents had claimed to have sighted an inexplicable disc-shaped object hovering above their property one night, though they didn't like to talk about it. The utterly synchronistic aspect of Stacy's experience occurred just recently when she met another San Antonio woman who related a nearly identical sighting to her. In fact, the other woman had volunteered the information with absolutely no knowledge of Stacy's encounter, and perhaps even stranger still… both women discovered that they grew up in adjacent neighborhoods!
As unbelievable as it sounds, within the field of paranormal research, there are many references to specter-like apparitions known as shadow people – ghostly, black figures that appear in people's peripheral vision and suddenly vanish into thin air. These phantoms are believed to subsist on fear and are often perceived to be bad omens. Interestingly, there are numerous accounts of a specific shadow being known as the Hat Man, whose black fedora is immediately recognizable by all who see him. Skeptics would be quick to explain the shadow people as the product of mere hallucinations or perhaps imaginations gone wild. But, there are some intriguing theories that have been put forward to explain the phenomenon, including demonic manifestations or inter dimensional visitors.
If any San Antonio residents think they have seen the phantom Hat Man, I would love to hear about it. -
sacurrent
**********
I Need Your Opinion...
Should I continue with the weekly 'Esoterica' post?
Do you use the links?
Just email me or comment....Lon
**********
A Fortean History of Somerset
Things from the Otherworld
Haunted Santa Fe: La Posada Hotel
The Doppelganger Haunting
Shadow Man's Weird Language
Roads Hotel in Atlanta, Indiana, is hot spot for ghosts
An Ode to Terror: The Steiger Effect
Electricity Hiding Behind "Dark Matter"?
The White Eagle Cafe & Saloon
Does Telepathy Conflict with Science?
Can Mediums Really Talk to the Dead?
Figures in Black: Heavy Metal and the Haunted Sabbath
OUI-JA: Yes, Yes? NO, NO.
Facelifts, fame and UFOs: Downton Abbey's Shirley MacLaine on her wacky beliefs
Nurses & Their Ghost Stories!
The Dark Fairies of Nighttime
Paranormal power influencing kids to self-immolate?
Chip's Ghost Story
Watch 'Haunted Earth TV' w/ Chris Halton
Mysterious Underwater 'Crop Circles' Discovered Off the Coast of Japan
Photo of a Banshee
Haunted Ships Great Spots For Ghost Hunts, Researchers Say
Tinsel-Town's celebrity ghosts
What really happened during the Philadelphia Experiment?
Suggested reading:
The Philadelphia Experiment: Project Invisibility
The Hollywood Book of Death: The Bizarre, Often Sordid, Passings of More than 125 American Movie and TV Idols
Lost at Sea: Ghost Ships and Other Mysteries
My Lucky Stars: A Hollywood Memoir
Ouija: The Most Dangerous Game
Haunted People, Haunted Minds
Spirit Rescue International™
Providing no-cost professional spiritual help, personal support and guidance
Take the first step towards genuine peace of mind
---------------
Sign up for the
Spirit Rescue International Newsletter
The Spirit Rescue International™ Haunted Help Forum
Discussion of paranormal and spiritual phenomena,
including peer support for those with questions or concerns

*Join Our Group On Facebook*
Join Eric Altman and Lon Strickler
*LIVE*
each Sunday at 8 PM ET as we go
Beyond the Edge!
--> Buy official 'Beyond the Edge Radio' gear <--
ANOMALIST BOOKS
Works on maverick science, unexplained mysteries, unorthodox theories, strange talents, and unexpected discoveries. Please check out their excellent and diverse catalog
"The latest news from beyond the mainstream"
Join Ben & Aaron for their weekly podcasts!
Check out Mysterious Universe Plus+ all access format!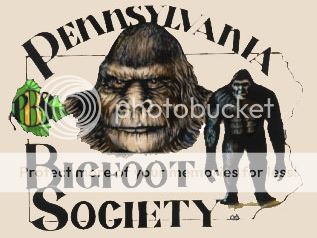 Click to submit a sighting report or encounter
Give a personal and authentic gift from their favorite celebrity

Free shipping - Bonded dealer - PCI certified
Labels: esoteric, Esoterica, ghosts, high strangeness, metaphysical, paranormal, unexplained phenomena
Have you had a close encounter or witnessed something unusual?
Send us an email
Receive notice of each 'Phantoms and Monsters' post in real time!
Go to Phantoms and Monsters - NetworkBlogs and sign up
It's free!
Click here for this week's entertaining podcast
Add 'Beyond The Edge' Radio to your playlist!