Eric & Lon are pleased to welcome Ben Hansen - Former FBI Agent and Team Leader on SyFy's 'Fact or Faked: Paranormal Files' to 'Beyond The Edge Radio'
Ben Hansen
set up this investigation team to learn the truth about the paranormal. Early in his youth, Hansen acquired a fascination with UFOs and secret government projects. Hansen has been looking for the real life "X Files" since he was a child and decided he would dedicate his career to investigations. After obtaining a bachelor's degree from the University of Utah in sociology and criminology, he went to work for the State of Utah on a county SVU task force. His training and skills later brought him to work as a criminal investigator for the FBI. Although he never found the X Files, his time serving at the state and federal levels gave him over 6 years of formal experience in investigating a wide range of crimes and national security details.
The
"Fact or Faked: Paranormal Files"
investigative team included former FBI Special Agent Ben Hansen, lead scientist Bill Murphy, effects specialist Larry Caughlin, journalist Jael De Pardo, photography expert Lanisha Cole, and stunt expert Austin Porter, carry out their mission to uncover the truth behind some of the most compelling, mystifying and seemingly unexplainable images caught on camera and posted on the Internet.
The team first analyzes incidents uploaded by "eyewitnesses" from all over the world. Their quarry is comprised of all unnatural phenomena including ghosts, poltergeist activity, UFOs, strange creature sightings, and unknown energy anomalies.
After agreeing on which are the most fascinating cases that warrant further investigation, the team takes to the field employing their areas of expertise to conduct a full investigation and recreation in an attempt to dispel the hoaxes from the real and possibly unexplainable. Their tactics also include the latest in tool technology, CGI and CSI-like investigative techniques.
The series is executive produced by John Brenkus and Mickey Stern for
BASE Productions
, and is a co-production with
Universal Networks International
.
This event is listed at 'Beyond The Edge Radio' Facebook Events and Google+ Events - Click the links and let us know you'll be there!
Also...tune in to win an authentic Robert Downey, Jr. signed 'Iron Man' autograph photo!
Check these out! 'Fact or Faked: Paranormal Files' DVDs
Join Eric Altman and Lon Strickler each Sunday at 8 PM ET as we go
Beyond the Edge!
Call toll free 1-877-677-2858 during the live broadcast

Go to our Facebook page at Beyond the Edge - Facebook
Spirit Rescue International™
Providing no-cost professional spiritual help, personal support and guidance
Take the first step towards genuine peace of mind
---------------
Sign up for the
Spirit Rescue International Newsletter
The Spirit Rescue International™ Haunted Help Forum
Discussion of paranormal and spiritual phenomena,
including peer support for those with questions or concerns

*Join Our Group On Facebook*
Join Eric Altman and Lon Strickler
*LIVE*
each Sunday at 8 PM ET as we go
Beyond the Edge!
--> Buy official 'Beyond the Edge Radio' gear <--
ANOMALIST BOOKS
Works on maverick science, unexplained mysteries, unorthodox theories, strange talents, and unexpected discoveries. Please check out their excellent and diverse catalog
"The latest news from beyond the mainstream"
Join Ben & Aaron for their weekly podcasts!
Check out Mysterious Universe Plus+ all access format!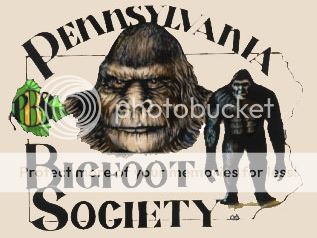 Click to submit a sighting report or encounter
Give a personal and authentic gift from their favorite celebrity

Free shipping - Bonded dealer - PCI certified
Labels: Ben Hansen, Beyond the Edge Radio, Fact or Faked: Paranormal Files
Have you had a close encounter or witnessed something unusual?
Send us an email
Receive notice of each 'Phantoms and Monsters' post in real time!
Go to Phantoms and Monsters - NetworkBlogs and sign up
It's free!
Click here for this week's entertaining podcast
Add 'Beyond The Edge' Radio to your playlist!