Well, it looks like the U.S. Government has officially recognized the existence of Bigfoot...
SASQUATCH ALERT!!!!
The US Forest Service warns visitors that recent Sasquatch sightings have occurred in both the lower and upper Big Pine Creek areas. Campers are advised to keep a close lookout and report unusual sightings to either campground hosts or Rangers or the District manager.
IF confronted by a SASQUATCH DO NOT RUN stay calm. If possible take a picture and note the area where sighted. Most sightings occur at night. Therefore activities outside the perimeter of your campground are HIGHLY discouraged.
But then again, we already knew they did...
What Does the Government Know About Bigfoot?
Honestly, IMO this sign may be a hoax...I found it at
Sasquatch Alert Posted In Local Campgrounds In Eastern Sierras
. So if there are any legal ramifications, say 'forged government documents', etc...then bring it up with the people at the link. Lon
On the Track of the Pacific Northwest Sasquatch
Creature: Shadow of the Sasquatch
Impossible Visits: The Inside Story of Interactions with Sasquatch at Habituation Sites
***********
YOUR SUPPORT IS NEEDED & APPRECIATED!
Donations can be accepted through PayPal - 'Donate' buttons are located below or on the blog or go to the PayPal homepage and send the donation to my user email - lonstrickler@phantomsandmonsters.com.
Please help keep 'Phantoms and Monsters' a free service.

Spirit Rescue International™
Providing no-cost professional spiritual help, personal support and guidance
Take the first step towards genuine peace of mind
---------------
Sign up for the
Spirit Rescue International Newsletter
The Spirit Rescue International™ Haunted Help Forum
Discussion of paranormal and spiritual phenomena,
including peer support for those with questions or concerns

*Join Our Group On Facebook*
Join Eric Altman and Lon Strickler
*LIVE*
each Sunday at 8 PM ET as we go
Beyond the Edge!
--> Buy official 'Beyond the Edge Radio' gear <--
ANOMALIST BOOKS
Works on maverick science, unexplained mysteries, unorthodox theories, strange talents, and unexpected discoveries. Please check out their excellent and diverse catalog
"The latest news from beyond the mainstream"
Join Ben & Aaron for their weekly podcasts!
Check out Mysterious Universe Plus+ all access format!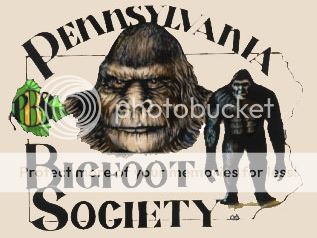 Click to submit a sighting report or encounter
Give a personal and authentic gift from their favorite celebrity

Free shipping - Bonded dealer - PCI certified
Labels: bigfoot, California, government, sasquatch
Have you had a close encounter or witnessed something unusual?
Send us an email
Receive notice of each 'Phantoms and Monsters' post in real time!
Go to Phantoms and Monsters - NetworkBlogs and sign up
It's free!
Click here for this week's entertaining podcast
Add 'Beyond The Edge' Radio to your playlist!