Eric & Lon are pleased to welcome Spiritual Awakening / Indigo Studies researcher and instructor Christopher Corry to 'Beyond The Edge Radio'.
Christopher Corry
is a writer, teacher, inspirational speaker and cast member of
Syfy's
2010 docu-drama,
"Mary Knows Best"
.
Having grown up in a family of psychics and Indigo Children, Chris created his own classes to help his children and others around the world, so they could better develop their gifts and feel comfortable with who they are. Besides teaching Indigo Studies, Chris has created a YouTube video series called,
"Spiritual Awakening Now"
as a prelude to his self-help book, "Stay Alert, Stay Alive," which will soon be available on Kindle.
Chris' web site is
www.christopher-corry.com
(The web site is up, but still in development. It will be finished by Sept. 2nd) -
Chris' Youtube channel
-
Christopher Corry - Facebook
This event is listed at 'Beyond The Edge Radio' Events - Click the link and let us know you'll be there!
Learn more about Indigo Children - Reading List
Join Eric Altman and Lon Strickler each Sunday at 8 PM ET as we go
Beyond the Edge!
Call toll free 1-877-677-2858 during the live broadcast

Go to our Facebook page at Beyond the Edge - Facebook
Spirit Rescue International™
Providing no-cost professional spiritual help, personal support and guidance
Take the first step towards genuine peace of mind
---------------
Sign up for the
Spirit Rescue International Newsletter
The Spirit Rescue International™ Haunted Help Forum
Discussion of paranormal and spiritual phenomena,
including peer support for those with questions or concerns

*Join Our Group On Facebook*
Join Eric Altman and Lon Strickler
*LIVE*
each Sunday at 8 PM ET as we go
Beyond the Edge!
--> Buy official 'Beyond the Edge Radio' gear <--
ANOMALIST BOOKS
Works on maverick science, unexplained mysteries, unorthodox theories, strange talents, and unexpected discoveries. Please check out their excellent and diverse catalog
"The latest news from beyond the mainstream"
Join Ben & Aaron for their weekly podcasts!
Check out Mysterious Universe Plus+ all access format!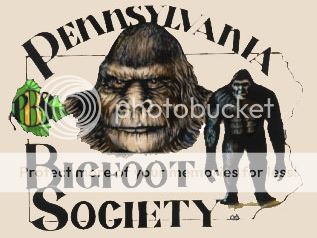 Click to submit a sighting report or encounter
Give a personal and authentic gift from their favorite celebrity

Free shipping - Bonded dealer - PCI certified
Labels: Beyond the Edge Radio, Christopher Corry, indigo children
Have you had a close encounter or witnessed something unusual?
Send us an email
Receive notice of each 'Phantoms and Monsters' post in real time!
Go to Phantoms and Monsters - NetworkBlogs and sign up
It's free!
Click here for this week's entertaining podcast
Add 'Beyond The Edge' Radio to your playlist!