I received the following email this past weekend:
Hi, I'd like to start of by saying I'm am a huge fan of the site. The reason I wrote this email was to convey an experince myself and three others had in the beginning of December in 2003.

I live in Hudson Valley, NY about 20 minutes away from the infamous pine bush area. On that evening myself, my brother, a cousin and a friend were on our way back to my cousins house in Middletown, NY. We left my house between 7:15 and 7:30 pm. I was the driver, and while I was driving I noticed 3 white lights in the sky off to the left. They were in a triangle form but they were pretty far spaced apart. Mind you, this is on a main highway that I see this so I bring it to the attention of everybody else, and when they looked they only saw one light, two had disappeared. We went down a little further and I looked again and they had reappeared. At this point I decided to hop off the highway and went across the overpass and try to find an area where we could get a better view.

We came to a clearing where I parked the car horizontal to it. There were trees on the left and right and just a vast open space in the middle. From in the car we all started looking at what seemed to be a ball of light in the middle of the clearing. I then got out of the car to look. We sat there for a minute or two looking at it then we noticed the light seemed to be getting bigger, that's when the others told me to get in the car but I paused for a second realizing it wasn't getting bigger, it was coming closer. It got about a hundred yards from the car when I jumped in and floored it. We went back the way we came and across the overpass. But the light started to follow us, albeit high in the sky. It paced the car all the way until we got into town to my cousin's house, then shot off at high speed.

Here's where it gets strange, two years ago, my brother and I (identical twins) had strange dreams the same night. He woke up and told me he had a dream that he was walking barefoot down a grated walkway that had walls that looked like they had a glossy finish. He then noticed he was heading towards a room the had a strange opening, and in the room he could see a table in the middle. The lighting was a purple hue and seemed to come out of the walls.

I then told him about my dream. I could tell I was on some sort of transport. It landed or stopped, and I was escorted out of the large vehicle of some sort by men in military uniforms. They walked me to a gate where we were met by two more men that were wearing black uniforms and they handed me over. The last thing I remember in the dream is being brought into the side of a mountain and then it goes blank.

Since the sighting my brother, cousin, and myself have woke up with scars that were not there before. My brother brought the missing time to my attention. From my house to my cousins is a 25 min. drive on the highway. We should have been there by at least 8:00 pm, we didn't get to his house until 9:30 pm. I would love some feedback on this. Sorry for being long winded, take care.
NOTE: These are what many assume as abduction scenarios....UFO sighting, missing time followed by other odd activity. In this case there are vivid dreams and newly discovered scars. Any thoughts? Lon
UFO Abductions: A Global Phenomenon
Secret Life: Firsthand, Documented Accounts of Ufo Abductions
Messages: The World's Most Documented Extraterrestrial Contact Story
-
NOTE: Stan and Lisa Romanek will be our guests this week (April 13th) on 'Beyond the Edge Radio'...you don't want to miss this one!
Give A Gift They'll Never Forget!
Spirit Rescue International™
Providing no-cost professional spiritual help, personal support and guidance
Take the first step towards genuine peace of mind
---------------
Sign up for the
Spirit Rescue International Newsletter
The Spirit Rescue International™ Haunted Help Forum
Discussion of paranormal and spiritual phenomena,
including peer support for those with questions or concerns

*Join Our Group On Facebook*
Join Eric Altman and Lon Strickler
*LIVE*
each Sunday at 8 PM ET as we go
Beyond the Edge!
--> Buy official 'Beyond the Edge Radio' gear <--
Help keep 'Phantoms and Monsters' free for all readers!
ANOMALIST BOOKS
Works on maverick science, unexplained mysteries, unorthodox theories, strange talents, and unexpected discoveries. Please check out their excellent and diverse catalog
"The latest news from beyond the mainstream"
Join Ben & Aaron for their weekly podcasts!
Check out Mysterious Universe Plus+ all access format!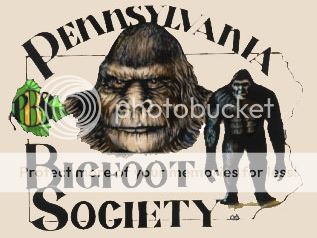 Click to submit a sighting report or encounter

Have you been looking for a great gift?
Free shipping - Bonded dealer - PCI certified
Labels: alien abduction, lost time, New York, UFO
Have you had a close encounter or witnessed something unusual?
Send us an email
Receive notice of each 'Phantoms and Monsters' post in real time!
Go to Phantoms and Monsters - NetworkBlogs and sign up
It's free!
Click here for this week's entertaining podcast
Add 'Beyond The Edge' Radio to your playlist!