Bigfoot speaks...
This past week, I had several wonderful conversations with a gentleman named Thomas Hughes. Thomas has been communicating with numerous Sasquatch since his first encounter in April 2008. He has a wealth of knowledge about their existence and whereabouts, some of which he shared with me.
Sasquatch are gentle and playful giants. They range in height from 6 – 15 feet and live to an age of approximately 120-140 years. They are natural pranksters and are caretakers of Mother Earth. What I mean by caretakers is that they have adapted themselves to the planet instead of trying to change the environment to suit them. These beings have the ancient knowledge of plants and the way this planet operates.
Like humans, there are a variety of different species and they reside all over the world mostly in the mountain areas. Obviously, they prefer dense forest areas where they can thrive and be hidden from human populations.
Sasquatch are highly intelligent, multi-dimensional beings who used to reside on a planet called Malduk, which is now the asteroid belt. When their planet was destroyed approximately 300,000 years ago, they migrated to other planetary systems by teleportation through the use of pyramids, and some by space ships. These beings live mostly in small, close-knit communities. Their decisions are based on how it would affect the whole group and not just the individual. Continue reading at
The Habits and Whereabouts of the "Sasquatch" aka "Bigfoot"
The Making of Bigfoot: The Inside Story
**********
Former reserve deputy talks about being terminated for investigating UFOs
Working in the field of ufology can be extremely rewarding for those with an inquisitive mind, but can also have a deep affect on your personal life. Chuck Zukowski learned this first hand. For eight years, Chuck worked as a Reserve Deputy for the El Paso County Sheriff's Office, where he served and gave back to his community. He has also spent the past 25 years conducting studies on the alleged Roswell UFO incident, consulting for the Mutual UFO Network (MUFON), and leading investigations of animal mutilation cases.
In August of 2010, a bizarre horse mutilation took place in Rush, Colorado. The rancher called the local sheriff's department, which sent out two deputies to investigate the mutilation. Unhappy with the department's conclusion of an animal predator, the rancher called Chuck to come out and investigate. Due to the precise nature of the mutilations, he concluded that it was not the mark of an animal predator. A local news station caught wind of the incident; a news reporter came out to interview Chuck and a spokeswoman for the sheriff's department. In the story, Chuck's and the depertment's views on the incident differed, and because of this, Chuck was relieved of his duties as a reserve deputy. Not everything set right with his firing. Discrepancies existed throughout his termination letter. Even Chuck's fellow deputies did not understand why it happened. These events lead Chuck to bring his story to the public, not for pursuance of reprisal, but for his story to be heard and understood.
Click for video
**********
UFO hovers over busy Beijing expressway
Date of sighting: April 1, 2012 7:37 AM
Location of sighting: Beijing, China
This was reported this morning in Asia. Also Know China time is a day ahead of USA. The person posted this from their cellphone directly.
Eyewitness states: "This UFO was in Beijing CBD Jingxian. Today I shot it in the morning from the CTS overpass. I was too interested in the traffic and the main road, when I pushed the shutter I actually had a UFO!" -
The Canadian
**********
Boy Needs 30 Stitches After Pufferfish Attack
A young boy in Australia has suffered a rare attack by a type of fish described as a "cross between a tadpole and a shark".
Tom Horn, five, was bitten while wading with his family on Thursday Island, in the far north of Queensland.
The creature bit both of his feet and he needed to be taken 450 miles to Cairns for surgeons to operate.
The attack was by a feroxodon multistiatus, known as 'ferocious pufferfish', which grow to a length of only 14 inches but have powerful teeth-filled jaws.
"They were unbelievable wounds," said Tom's policeman father, Senior Sergeant Jamie Horn. "The ball of his left big toe was missing and a chunk of flesh was missing out of his right heel.
"You wouldn't think a little pufferfish could be so vicious.''
Tom needed 30 stitches for his wounds. He was kept in hospital for two weeks on antibiotics as a precaution against infection, reported Queensland's Courier Mail newspaper.
Surgeons now plan to have a report published in a medical journal to document the rare attack.
The newspaper described the fish as "a cross between a tadpole and a Great White Shark'', which can slice off ears, fingers and the toes of swimmers.
Dr Peter Doherty, research director of the Australian Institute of Marine Science, almost lost a finger in an attack.
"They've got a great set of jaws with a beak like a parrot-fish for crushing up coral and rock,'' Dr Doherty said.
"I'd put my hand into a bucket of fish, and it latched on to my finger and almost bit the whole finger off.''
According to the Courier Mail, three pufferfish attacks happened in 1979 in Queensland, and during one incident a six-year-old girl lost two toes.
As a result, the local council put a bounty on the fish and warned swimmers of the danger. -
sky
Spirit Rescue International™
Providing no-cost professional spiritual help, personal support and guidance
Take the first step towards genuine peace of mind
---------------
Sign up for the
Spirit Rescue International Newsletter
The Spirit Rescue International™ Haunted Help Forum
Discussion of paranormal and spiritual phenomena,
including peer support for those with questions or concerns

*Join Our Group On Facebook*
Join Eric Altman and Lon Strickler
*LIVE*
each Sunday at 8 PM ET as we go
Beyond the Edge!
--> Buy official 'Beyond the Edge Radio' gear <--
Help keep 'Phantoms and Monsters' free for all readers!
Read Lloyd Pye's New eBook Novel "Big"
ANOMALIST BOOKS
Works on maverick science, unexplained mysteries, unorthodox theories, strange talents, and unexpected discoveries. Please check out their excellent and diverse catalog
"The latest news from beyond the mainstream"
Join Ben & Aaron for their weekly podcasts!
Check out Mysterious Universe Plus+ all access format!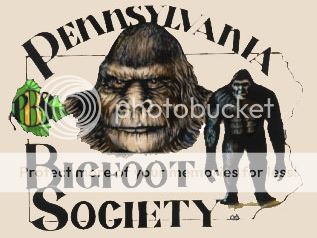 Click to submit a sighting report or encounter

Have you been looking for a great gift?
Free shipping - Bonded dealer - PCI certified
Labels: alternative news, bizarre, breaking news, fortean, oddball, UFO
Have you had a close encounter or witnessed something unusual?
Send us an email
Receive notice of each 'Phantoms and Monsters' post in real time!
Go to Phantoms and Monsters - NetworkBlogs and sign up
It's free!
Click here for this week's entertaining podcast
Add 'Beyond The Edge' Radio to your playlist!