The Phantom Drummer
Colonel Howell, of the king's troops, was a gay fellow, framed to make women false; but when he met the rosy, sweet-natured daughter of farmer Jarrett, near Valley Forge, he attempted no dalliance, for he fell too seriously in love. He might not venture into the old man's presence, for Jarrett had a son with Washington, and he hated a red-coat as he did the devil; but the young officer met the girl in secret, and they plighted troth beneath the garden trees, hidden in gray mist. As Howell bent to take his first kiss that night, a rising wind went past, bringing from afar the roll of a drum, and as they talked the drum kept drawing nearer, until it seemed at hand. The officer peered across the wall, then hurried to his mistress' side, as pale as death. The fields outside were empty of life.
Louder came the rattling drum; it seemed to enter the gate, pass but a yard away, go through the wall, and die in the distance. When it ceased, Howell started as if a spell had been lifted, laxed his grip on the maiden's hand, then drew her to his breast convulsively. Ruth's terror was more vague but no less genuine than his own, and some moments passed before she could summon voice to ask him what this visitation meant. He answered, "Something is about to change my fortunes for good or ill; probably for ill. Important events in my family for the past three generations have been heralded by that drum, and those events were disasters oftener than benefits." Few more words passed, and with another kiss the soldier scaled the wall and galloped away, the triple beat of his charger's hoofs sounding back into the maiden's ears like drum-taps. In a skirmish next day Colonel Howell was shot. He was carried to farmer Jarrett's house and left there, in spite of the old man's protest, for he was willing to give no shelter to his country's enemies. When Ruth saw her lover in this strait she was like to have fallen, but when she learned that it would take but a few days of quiet and care to restore him to health, she was ready to forgive her fellow-countrymen for inflicting an injury that might result in happiness for both of them.
It took a great deal of teasing to overcome the scruples of the farmer, but he gruffly consented to receive the young man until his hurt should heal. Ruth attended him faithfully, and the cheerful, manly nature of the officer so won the farmer's heart that he soon forgot the color of Howell's coat. Nor was he surprised when Howell told him that he loved his daughter and asked for her hand; indeed, it had been easy to guess their affection, and the old man declared that but for his allegiance to a tyrant he would gladly own him as a son-in-law. It was a long struggle between love and duty that ensued in Howell's breast, and love was victor. If he might marry Ruth he would leave the army. The old man gave prompt consent, and a secret marriage was arranged. Howell had been ordered to rejoin his regiment; he could not honorably resign on the eve of an impending battle, and, even had he done so, a long delay must have preceded his release. He would marry the girl, go to the country, live there quietly until the British evacuated Philadelphia, when he would return and cast his lot with the Jarrett household.
Howell donned citizen's dress, and the wedding took place in the spacious best room of the mansion, but as he slipped the ring on the finger of his bride the roll of a drum was heard advancing up the steps into the room, then on and away until all was still again. The young colonel was pale; Ruth clung to him in terror; clergymen and guests looked at each other in amazement. Now there were voices at the porch, the door was flung open, armed men entered, and the bridegroom was a prisoner. He was borne to his quarters, and afterward tried for desertion, for a servant in the Jarrett household, hating all English and wishing them to suffer, even at each other's hands, had betrayed the plan of his master's guest. The court-martial found him guilty and condemned him to be shot. When the execution took place, Ruth, praying and sobbing in her chamber, knew that her husband was no more. The distant sound of musketry reverberated like the roll of a drum. -
Myths and Legends of Our Own Land
Give A Gift They'll Never Forget!
**********
Night Voices
My experience happened about 5 years ago. It was about 1 a.m. one Thursday night in March. I was lying in bed with my partner Lyn just talking in the quiet darkness. All of a sudden I heard an old woman's voice say, "Are you ready?" She then giggled.
The voice was not in my head; it was right there in the room. It was very clear! I immediately asked, "What was that?" Lyn said she didn't hear or say anything. I knew Lyn didn't say it because it was an old lady who said it and it came from a different part of the room. Because Lyn didn't hear it, I started to tell myself I was hearing things. That was that.
Two nights later, Saturday night, We were in bed again, talking again. This time I heard a man's voice. He said the word "excuse." I jumped up and so did Lyn. She heard it, too, this time. I asked her what she had heard, knowing full well what I had heard. Lyn had heard a man's voice say, "You don't need an excuse." Lyn heard a whole sentence; I just heard the word "excuse." We were both lying on the pillow, facing each other. The voice came from just above us, right there in the room.
Lyn's mother is a clairvoyant and who lives 300 miles away from us. She came to visit us on the Friday morning, so she was in the house when Lyn and I heard the man's voice, but she wasn't with us when I heard the old woman's voice.
Lyn's mum has always said that Lyn will follow in her footsteps as a clairvoyant, as she too has the gift (things happen to Lyn a lot), but this is the first time anything has ever happened to me. I know 100% what I heard was right there in my bedroom, both times. If Lyn is the one with the "gift," why did I hear it, too? Why did only I hear the old lady's voice?
I feel that this experience has changed my life a little, but at the same time it's very frustrating as I now need to know more.
The morning after the man's voice, we asked Lyn's mother what she thought and she told us that sometimes she hears things that mean absolutely nothing to her. Now, 5 years on, I still stop and think about what I heard, and it still makes me wonder. Even with a clairvoyant mother-in-law and people telling me how good she is, I was still a skeptic, and after my experience I kind of still am. I need more. -
Peddler
**********
Couple claim hanging site home is haunted
An Amman Valley couple claim their house, built on old hanging grounds, is haunted by the people who faced its gallows in the 1700s.
Leyigh and Anthony Vobe said they regularly see ghosts at Trecynllatch Farm, Garnant, which is their home and livery yard business.
​
"It is scary if you are not used to it but I actually like that sort of thing," said Mrs Vobe, 37, who has lived at the property for ten years.
"We hear voices and people talking to each other when no-one's there.
"Other times I have seen people in the house walking up and down the stairs.
"Sometimes you hear children laughing, we have a lot of activity."
According to local historian Dave Michael, the next farm up, Cynghordy, which literally means "house of council", used to be an old courthouse.
Both he and Mr and Mrs Vobe think Trecynllatch Farm served as the hanging grounds — with the sight of the hanging tree dominating the front yard until it was recently felled.
Mr Michael said on his website: "The place is said to have obtained its name from when three men were hanged there for rustling livestock.
"The Welsh form of the sentence 'three were killed', may be 'tri, cael ei ladd' and this may have been mutated over the centuries to form the place name Tregynlaeth." -
thisissouthwales
**********
Ghost hunters detect spirits at Boone Tavern
Is Boone Tavern, the 103-year-old hotel and restaurant owned by Berea College, haunted?
The 40 ghost hunters who spent Friday and Saturday at the hotel think it is.
The haunting is nothing to be alarmed about, however, said Patti Starr of Ghost Chasers International Inc., who organized the search.
Contrary to all the ghost stories told to frighten children, the spirits usually are shy and almost always benign, Starr said. In fact, they can be helpful to us, and we may be of help to them. If people with bodies help those who have passed on, however, they can return the favor.
Although the spirits often are all around us and may sometimes startle us, for the most part we remain unaware of their presence, Starr told those who came to learn or improve their ghost-hunting skills.
Spirits are easier to detect if the hunter has special equipment that can detect the energy fields and vortexes of beings without bodies.
This past weekend's event was all about where to look and about using the right equipment.
An abundance of spirits were present at Boone Tavern over the weekend, Starr said before the sleuths broke into small teams Saturday night for their final search of the event.
"This place is like a train station with spirits coming and going," she said, after numerous vortexes were detected on the property.
Most were detected in the basement, but some were located on the first and second floors, Starr said.
Matter may be converted to energy, but neither matter nor energy can be created or destroyed, according to a law of modern science, said Chuck Starr, Patti's husband.
When a person dies, the body no longer houses its spirit. Where the spirit goes remains a mystery, but a nearby spirit's energy can be detected with devices that respond to electro-magnetic radiation.
Once contact is made, the radio-like devices can be used for voice contact.
A rebuilt Edison telephone was the first basic ghost-wave detector, said Jennifer Kirkland of Harrodsburg, who learned ghost hunting from Patti Starr and now has her own enterprise.
The group gathered in a darkened rear area of the hotel lobby as Kirkland turned in the spirit detector, which crackled like a short-wave radio. After a strong-steady sound was obtained, Starr said it had located a vortex.
Those huddled around the set held out digital recorders and snapped photos with cameras.
Starr then called out, "Are there any spirits here? If there is someone on the other side, please say hello."
"Hey," a faint garbled voice replied.
"Are you happy over there?" Starr asked. "Quite a bit," the voice said.
"Do you have any advice for us," Starr asked, hoping to continue the conversation.
Only static could be heard.
"Is there anyone you'd like to speak with here?" Starr asked, but the contact was lost.
The group split up to try their luck as smaller teams elsewhere in the building.
Members of the hotel staff spoke to the group and told how the voice of a boy named Timmy had been heard in the hotel basement over the years.
Starr, who has organized previous ghost-hunting weekends at the hotel, said the sleuths once made contact with a spirit of a doctor who had tried to save Timmy's life. Although the doctor had failed to save the little boy, he had resolved to look after him "on the other side."
A few people with special sensitivity do not need special equipment to communicate with the spirits, both Kirkland and her friend Susan Rushing said. Rushing, a Kentucky native, lives in Atlanta, where she works as a professional medium. -
richmondregister
**********
Any ghosts in the old condominium?
One of the most compelling ghost related videos
Ghost hunters investigate a 160-year-old Portsmouth theater for 'a shadow man'
Photo: Is This A Hat Man?
Spooky scenes on Guildford ghost hunt
Chart of the Top 50 Most Haunted Places in Britain
Psychic Spy Joe McMoneagle Tells How His Near-Death Experience Led to Remote Viewing
'Set Right' Christian Group Performs Exorcism On Two-Year-Old
Shocking documentary captures Vatican-approved exorcist working on 'possessed' woman
The hungry little toko-losh
What You Need To Know About...Psychometry
The Lost World Beneath the Palatium Cafe and Restaurant
Haunts Jaunts ABCs of Travel
Coming Oct 2012 to Travel Channel: "The Paranormal Tourist" Starring HJ's Courtney Mroch!
Space Angels: Aliens or Sign of the Apocalypse?
Evil spirits plague Gambian school
Couple sell house plagued by ghost of Titanic captain
Video: Is this the ghost of Charleville Castle?
Do we really need superstitions?
The Gospel of the Witches: Missing or Faked?
E.V.B. & The Haunted Wood
Is Time Travel Possible?
Things that go bump in the night
Want to Meet a Ghost?
Spirit Rescue International™
Providing no-cost professional spiritual help, personal support and guidance
Take the first step towards genuine peace of mind
---------------
Sign up for the
Spirit Rescue International Newsletter
The Spirit Rescue International™ Haunted Help Forum
Discussion of paranormal and spiritual phenomena,
including peer support for those with questions or concerns

*Join Our Group On Facebook*
Join Eric Altman and Lon Strickler
*LIVE*
each Sunday at 8 PM ET as we go
Beyond the Edge!
--> Buy official 'Beyond the Edge Radio' gear <--
Help keep 'Phantoms and Monsters' free for all readers!
Read Lloyd Pye's New eBook Novel "Big"
ANOMALIST BOOKS
Works on maverick science, unexplained mysteries, unorthodox theories, strange talents, and unexpected discoveries. Please check out their excellent and diverse catalog
"The latest news from beyond the mainstream"
Join Ben & Aaron for their weekly podcasts!
Check out Mysterious Universe Plus+ all access format!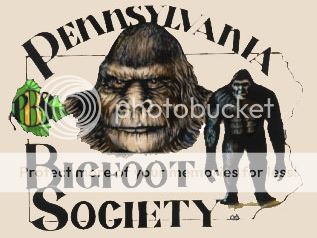 Click to submit a sighting report or encounter

Have you been looking for a great gift?
Free shipping - Bonded dealer - PCI certified
Labels: esoteric, Esoterica, paranormal, spiritual
Have you had a close encounter or witnessed something unusual?
Send us an email
Receive notice of each 'Phantoms and Monsters' post in real time!
Go to Phantoms and Monsters - NetworkBlogs and sign up
It's free!
Click here for this week's entertaining podcast
Add 'Beyond The Edge' Radio to your playlist!